Movies under the stars!
27 April 2019 - 27 April 2019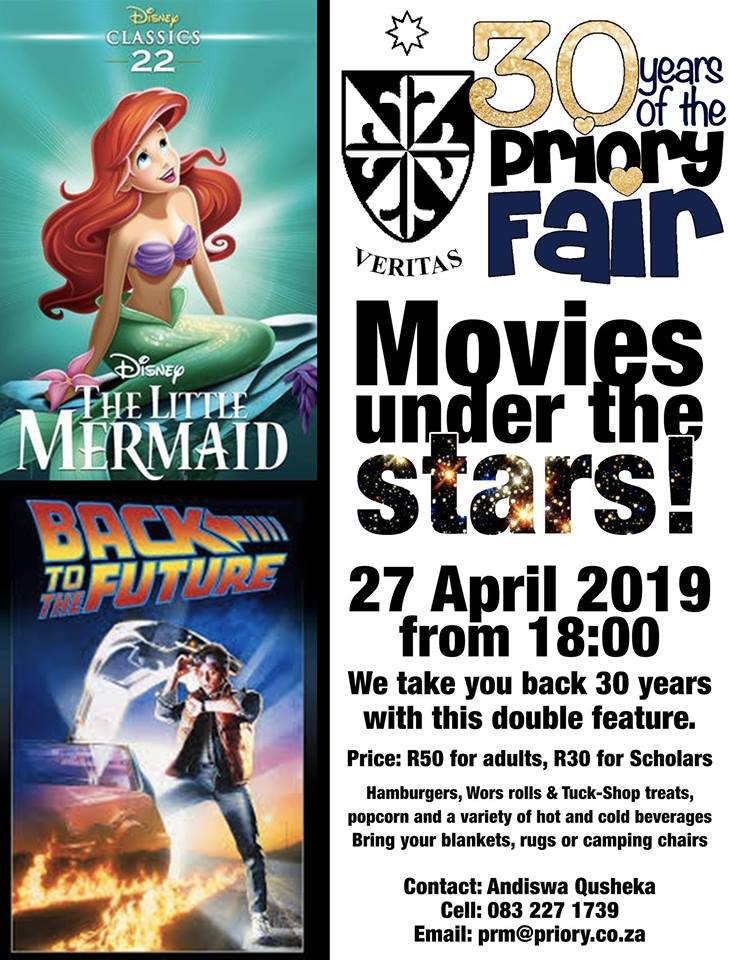 In keeping with the 30 year celebration of the Priory Fair, we step back 30 years to bring 2 classic movies to the big screen at Movies Under the Stars 2019!
Showing: The Little Mermaid and Back o the Future
Hamburgers, Wors rolls & Tuck-Shop treats, popcorn and variety of hot ad cold beverages will be on sale.
Bring your blankets, rugs and camp chairs!!
Opening Times
18h00
Costs
Adults: R50 / Scholars: R30
Contact Details
Where
Venue:
St Dominic's Priory School
Event Address:
Godlonton Ave
6070
Port Elizabeth
Eastern Cape
MAP
Latitude : -33° 59' 47.33" S | Longitude : 25° 32' 52.76" E