FIRST GROUP OF INTERNATIONALS TO QUALIFY FOR THE 2018 IRONMAN 70.3 WORLD CHAMPIONSHIP IN NELSON MANDELA BAY
10 July 2017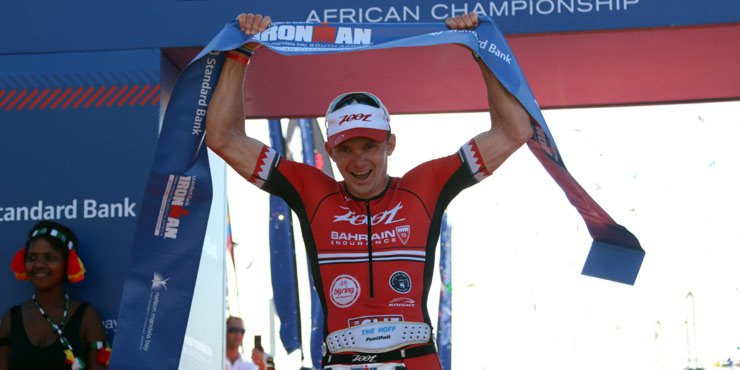 The dream of hosting the first ever IRONMAN® 70.3® World Championship event on the African Continent will this weekend take a step towards fulfilment. The first group of international athletes start to qualify for prized slots to race the best athletes in the 2018 IRONMAN 70.3 world circuit in Port Elizabeth, South Africa on September 1st and 2nd.
IRONMAN 70.3 Jönköping hosted in Jonkoping, Sweden will be the first IRONMAN 70.3 race to offer qualifying slots to the 2018 IRONMAN 70.3 World Championship in Nelson Mandela Bay, South Africa. Expansive Swedish landscapes await the athletes this weekend, with magical forests and stunning views over crystal-clear lake Vättern as they compete for 50 age-group slots that are up for grabs.
IRONMAN South Africa MD, Keith Bowler says, "This weekend sparks the international beginning of this exciting event on the Nelson Mandela Bay horizon. In the upcoming months tens of thousands of athletes will take on various IRONMAN races across the world, hopeful to earn a qualifying slot for the 2018 IRONMAN 70.3 World Championship, hosted in the friendly city of the Standard Bank IRONMAN African Championship. This global event can only be entered via qualifying slot, setting the stage in Port Elizabeth to host the most elite IRONMAN 70.3 athletes the city has ever seen."
The event in Sweden comes after two successful qualification events already hosted in South Africa. 50 South African athletes earned their spots here in Nelson Mandela Bay during the Standard Bank IRONMAN African Championship in April 2017, whilst a further 30 athletes earned their slots at the Standard Bank IRONMAN 70.3 Durban race in June 2017.
"For us this weekend marks a serious milestone as the first group of internationals earn their slots to race at our magnificent destination. The 30 represent only 1% of the 4500 athletes expected to descend to our shores, each bringing with them family and friends. The City expect a direct spend of over R300m over a two week period, that amount of spend will give our locals, business, sport and tourism a welcome boost during an otherwise low tourism season" says an excited Andrew Whitfield, the Mayoral Committee Member tasked with overseeing this global event.
Nelson Mandela Bay residents, business and local entrepreneurs need to prepare themselves to take advantage of the many opportunities this event presents. "We also call on communities to safeguard the world wide respected sporting legacy of our City. We are known as the Friendly City, as we are welcoming. Therefore any negative incident that affects our visitors or local sports enthusiast has the potential to scupper this once in a lifetime opportunity. Let us practise the spirit of Ubuntu amongst us and especially toward our visitors" concluded Whitfield.
About the IRONMAN® 70.3® World Championship, Nelson Mandela Bay South Africa:
IRONMAN announced that the 2018 IRONMAN 70.3 World Championship has been awarded to Nelson Mandela Bay, South Africa. The event will take place on Saturday, September 1st and Sunday, September 2nd, 2018 and is the first time an IRONMAN 70.3 World