Home
>
Packages
>
Pumba Private Game Reserve
Pumba Private Game Reserve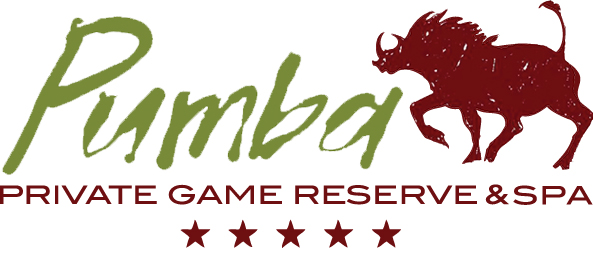 Pumba Private Game Reserve: Let your ranger take you on a game drive in a custom made vehicle at sunrise or sunset on summer evenings to share in the shear beauty of Africa, and although you cannot take this piece of heaven with you, you will always treasure the memories.
The vegetation is a mixture of the Eastern Cape's unique and dense valley bushveld, favoured by the elephant, and the grassland so beloved of the plain animals.
Uniquely positioned, the Safari Lodge is set amongst dense bushveld, overlooking Lake Kareiga, where the animals come to drink. The main lodge offers magnificent views from its terraced timber deck complete with bushveld pool for lazy summer days. The Bush Bar and floating Pier is the perfect setting to enjoy a sundowner before dinner - a cordon bleu delight complemented by an extensive collection of excellent wines.
Set against the backdrop of the Eastern Cape's beautiful landscape - thornveldt, grassland, thicket and forest, Pumba Private Game Reserve and Safari Lodge invites you to experience the essence of ultimate African luxury and style.
Nelson Mandela Bay Pass: You also receive two 2 day Nelson Mandela Bay Unlimited Itinerary Passes giving you free admission to a variety of attractions and activities in Nelson Mandela Bay. This includes amongst others museums, game drives, scuba diving, art galleries, sightseeing tours, golf and many more. It also entitles you to some great discounts. Read more here: www.nelsonmandelabaypass.co.za
Cost of packages:
From 1 May 2014 to 31 September 2015
The all inclusive package includes: Accommodation at either the Impala Chalets or the Msenge Chalets including all meals, 2 game drives, selected local beverages and 14% vat at Pumba Private Game Reserve as well as a 5 in 1 Nelson Mandela Bay Pass per person.
Package rates start at R4095 per person sharing per night for up to 2 persons with an additional R1920 per sharing Adult / Child for the 3rd and 4th adult/child.
Single rate starts at R5750.

Rates are not valid for period 21 December 2013 to 10 January 2014. Please enquire for the rates during this period
How to book: Complete the booking request form here:
NMBT will contact you as soon as possible in order to secure this deal for you.