Sardine Run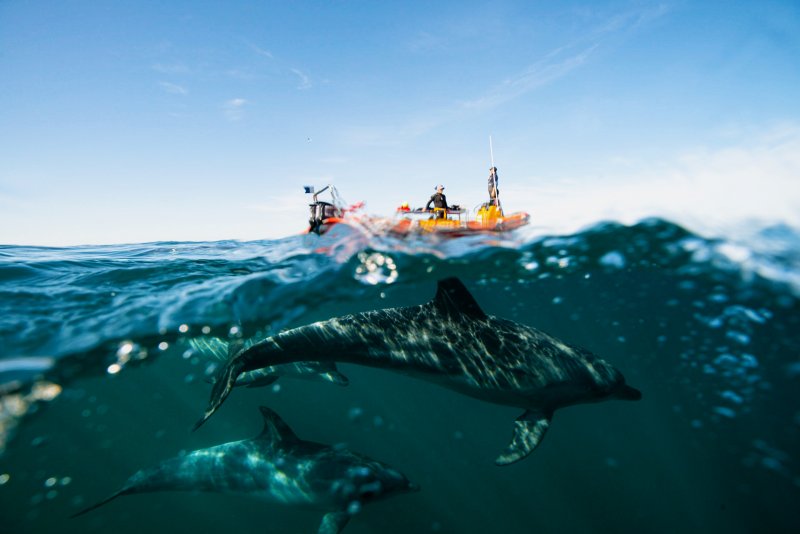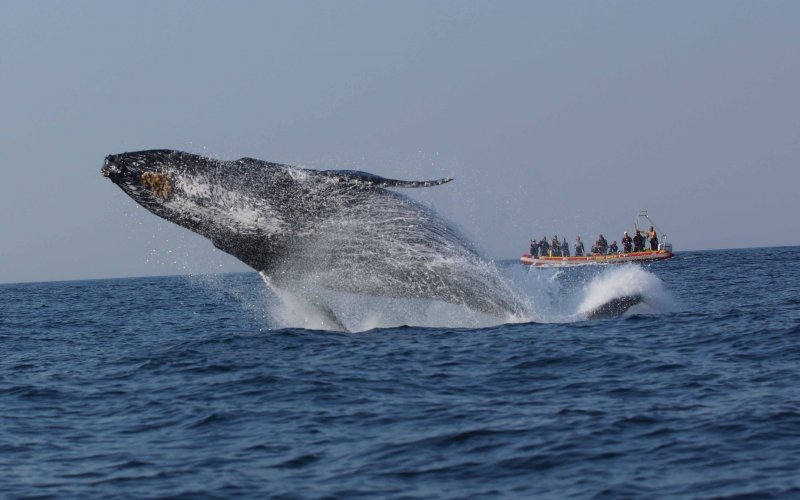 ABOUT US
After more than twenty years experiencing the Sardine Run and our local knowledge and experience with the animals, Pro Dive provides the highest probability of encountering the densest displays of the Sardine Run action, where you can see penguins, seals, dolphins, whales, sharks as well as the birds on the bait balls. The owners, (Louis & Michelle van Aardt) travel extensively and it is this first-hand knowledge of the destinations and diving experience that has made Pro Dive Travel the trusted quality brand that it is today. Divers or non-divers, Liveaboard or shore-based options, novice or experienced diver, we cater for all your diving requirements.
EXPERIENCE
The Sardine Run in South Africa is recognised as one of the worlds most spectacular marine events. This incredibly rare natural phenomenon only takes place in Port Elizabeth waters between March and April. If you are here at the right time this sea safari is absolutely not to be missed! The Sardine Run is an exceptional experience above and below the water. Think of it as a game drive safari, but on the ocean. Spend the day at sea interacting with Dolphins, Whales, Seals, Penguins, Sharks & Birds chasing the biggest shoal on Earth. We use bird activity, aerial support and local knowledge to chase down the elusive bait ball. You don't have to be a diver to enjoy this phenomenon! Although you can hop into scuba, the Sardine Run Safari is more of a snorkelling expedition as you want to keep up with the action so you are continuously in and out of the water.
INCLUDED
Spend the day on our modern 8m semi-rigid dive boat: Pro Dive's boats include state-of-the-art modifications specifically with the Sardine Run in mind. A specially designed camera tray that is positioned down the centre of the boat, additional fuel tanks that enable our boats to reach 160 km and excellent agility, reach and speed. Hire of tanks and weights: Divers on the Sardine Run are provided with the latest and greatest new or well-maintained equipment, 12l steel tanks and boats that are equipped with ladders for easy boat access. Experienced skipper: Our crew are PADI Certified and seasoned Sardine Run specialists. They have worked with the animals for over 20 years and their intuition and local knowledge guarantees the best Sardine Run experience. They have two goals in mind, your safety and making your Sardine Run experience the most memorable expedition of your life. Superior Comfort: We provide lunch packs and refreshments for your sea safari, and with comfort in mind we have an aft seating arrangement which ensures more space with fewer people on pontoons.
FEATURES
There are wonderful marine animal encounters during the sardine run where you are guaranteed to see whales, dolphins, sea birds & sharks etc.on your daily ocean safari. However, a typical sardine bait ball in crystal clear conditions where dolphins, sharks, whales and sea birds are in a feeding frenzy is in fact a rare sighting. Port Elizabeth has excellent dive sites and there is always the option to enjoy a dive before heading back to shore. The reefs are very unique in this area and are characterised by colourful soft corals and a remarkable concentration and diversity of marine species. Algoa Bay is also home to the Ragged Tooth Shark commonly referred to by the locals as "Raggie's". They are often found swimming through the network of gully formations at various dive sites. Get up close to these large fearsome looking (yet docile) sharks in their natural environment without bait or cages. Algo Bay also boasts the largest breeding colony of African Penguins & Cape Gannet's in the world.
LOCATION
Head Office & Shop: 189 Main Road, Walmer Beach Office: Red Windmill, Hobie Beach Parking Area
AVAILABILITY
Sardine Run Safaris are available daily during the designated dates in the Port Elizabeth sardine run period of March and April. Contact us for a list of all dates available.
BOOKINGS
Contact our dedicated travel team. https://prodive.co.za/sardine-run/book-sardine-run/ Pro Dive Travel also specialises in dive tours along the South African coastline
CONTACT
www.prodivertravel.co.za / Cell: 0846568485 / Office: +27 (0)41 880 0081 / Email : info@prodivetravel.co.za