Whats New
UNIQUE NEW ADRENALIN ACTIVITY FOR NELSON MANDELA BAY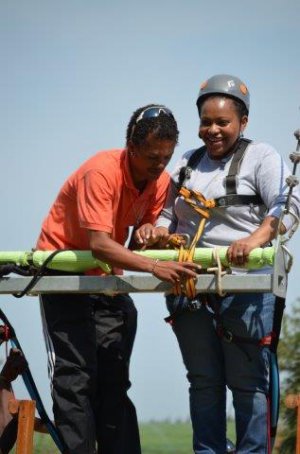 17 September 2014, was a day that Nelson Mandela Bay Tourism (NMBT) was thrilled to share with local media and visitors as they introduced a brand new adventure product,...
Read More
LITHUBA LAKHO (THIS IS YOUR OPPORTUNITY)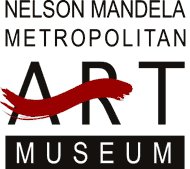 Top crafters working in the Eastern Cape Province are invited to enter their best products for the inaugural craft competition and exhibition, LITHUBA LAKHO (THIS IS YOUR...
Read More
2014 ISISUSA JAZZ FESTIVAL
The NMMU Dept of Arts & Culture presents an 'Isisusa' concert on Tuesday, 23 September 2014 at 19h00 at the PE Opera House. Tickets will be available at the door as well as...
Read More
LILIZELA TOURISM AWARDS - PROVINCIAL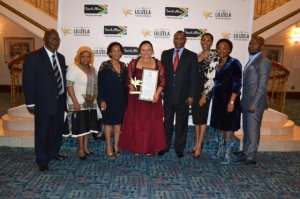 The Eastern Cape Parks and Tourism Agency (ECPTA) announced the names of the Lilizela Tourism Awards provincial winners at a glittering awards ceremony held on Tuesday, 09...
Read More
NMMU- KALEIDOSCOPE DANCE EXTRAVAGANZA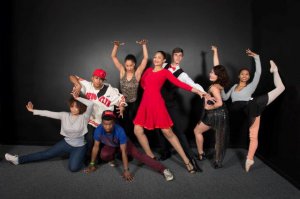 August 25th, 2014; Summerstrand, Port Elizabeth- The NMMU Arts and Culture Department, headed by Mr Michael Barry, assisted by Motswako Communications, a 3rd year Public...
Read More
TOURISM MONTH ACTIVITIES FOR LOCALS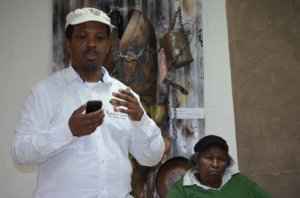 World Tourism Day is celebrated annually on the 27th September with the global objective of highlighting tourism's social, cultural, political and economic values. The United...
Read More
THE HAPPIEST 5K ON THE PLANET COLOURS THE WORLD OF THOUSANDS IN PORT ELIZABETH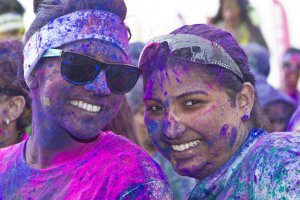 (Port Elizabeth, 24 August 2014) The original paint race, The Color Run™, gave thousands of locals and visitors the time of their lives today as the event transformed Port...
Read More
REWARD OFFERED FOR INFO ON ADDO'S JACKAL POISONING

Addo Elephant National Park is offering a reward of R10 000 for information which may lead to the successful prosecution of the person/s responsible for the poisoning of 36...
Read More
TOURISM CONTRIBUTES 9,5 PERCENT TO GDP AND CREATES 1,4 MILLION JOBS – TOURISM MINISTER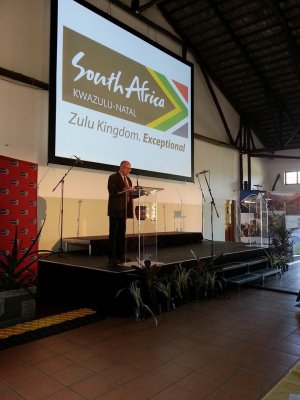 "In 2013 tourism in South Africa contributed 9,5 percent to the country's gross domestic product, translating into more than 1,4 million jobs," says Tourism Minister Derek...
Read More
Statement from SA Tourism on Ebola
We have noted with concern recent media reports related to the Ebola virus. While we understand the concern about this virus, which is fatal in nature, it is imperative to take...
Read More
EP Kings team announced to take on Xerox Golden Lions
The Eastern Province Kings will be taking an unchanged team, bar one, to face the Xerox Golden Lions at Ellis Park in Johannesburg on Saturday afternoon. EP Kings Head...
Read More
UNIVERSAL ACCESSABILITY TEST FOR BAY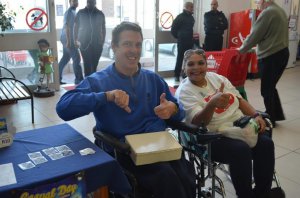 Wednesday, 30 July 2014 saw Nelson Mandela Bay Tourism (NMBT) experience the Bay from a different point of view as they participated in the Wheelchair Wednesday campaign run by...
Read More
360 Ways to view the Bay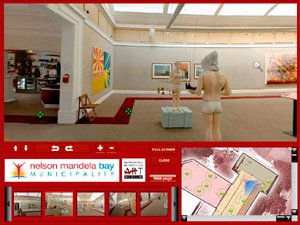 INNOVATION is the name of the Nelson Mandela Bay Tourism (NMBT) game as a new virtual tour project is underway which aims to showcase, in an "innovative manner", the diverse...
Read More
TripAdvisor

More News Articles >>
Upcoming Events
FREE CITY JAZZ AND POETRY - LUNCHTIME CONCERTS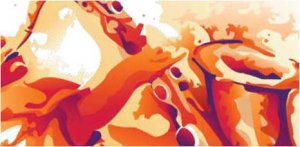 Jazz and Poetry Fridays with a difference.
Read More
GUIDED TOUR OF ROUTE 67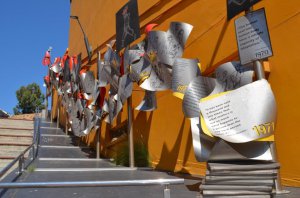 FREE GUIDED TOUR OF ROUTE 67 EVERY FRIDAY AT 1PM FROM THE CAMPANILE
Read More
WISH YOU WERE HERE EXHIBITION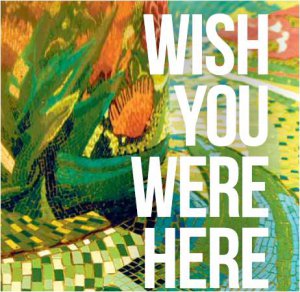 Wish You Were Here is a series of exhibitions of artworks featuring the NMB with the goal of promoting both the NMB and local visual artists.
Read More
Varsity Netball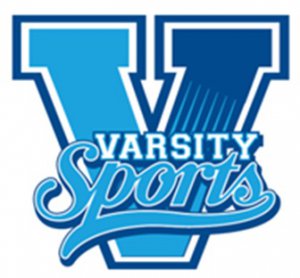 NMBT Tourism Seminar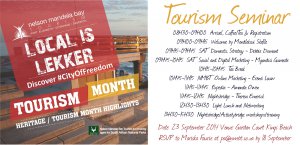 Join Nelson Mandela Bay Tourism, South Africa Tourism, Expedia and Nightsbridge for the day as we explore some Tourism topics during Tourism Month.
Read More
ISISUSA Concert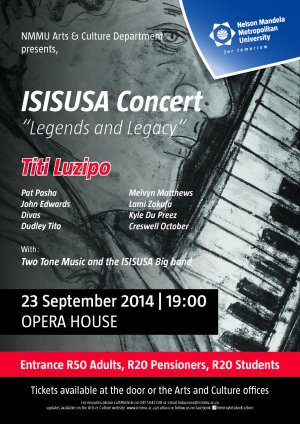 This year's concert 'Legends & Legacy' pays tribute to Port Elizabeth artists, past and present and honours their contribution to the local music scene.
Read More
Free visit to No 7 Castle Hill Museum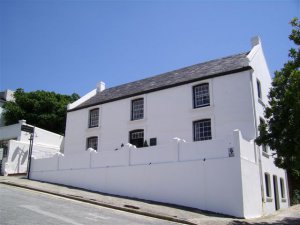 Come celebrate the opening of two new rooms at No 7 Castle Hill Museum,on the 23th of September 2014 at 11am. No.7 will be open free of charge on the 24th September.
Read More
DISCO INFERNO!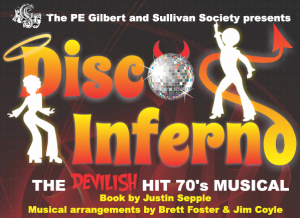 An all singing, all dancing trip back to the era that brought us flares, afros and mirror balls!
Read More
The Penguin Plod 5km Fun Run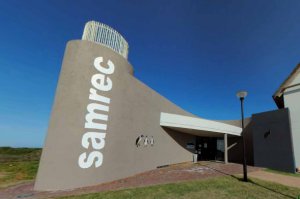 The Penguin Plod 5km Fun Run Starts at 09:30 and is to be run over a picturesque course at Cape Recife. Start and Finish at SAMREC and medals to all finishers.
Read More
Breakfast with Zelda la Grange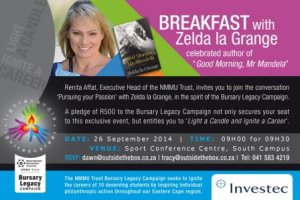 Elders to Rock at Kouga Heritage Festival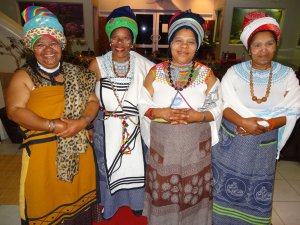 The festival will take place in the Kouga Cultural Centre in Humansdorp from Friday, September 26 to Sunday, September 28.
Read More
Chippa United vs. Orlando Pirates

Chippa United vs. Orlando Pirates PSL at the Nelson Mandela Bay Stadium Kick off at 19H30 - 27 September 2014
Read More
RECLAIMING THE BAAKENS VALLEY MEMORY WALK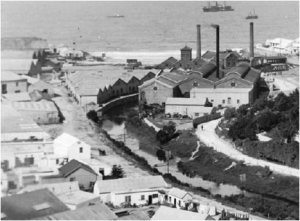 THE WALK IS STARTING AT 10AM FROM THE SOUTH END MUSEUM.
Read More
LOERIE NARTJIEFEES 2014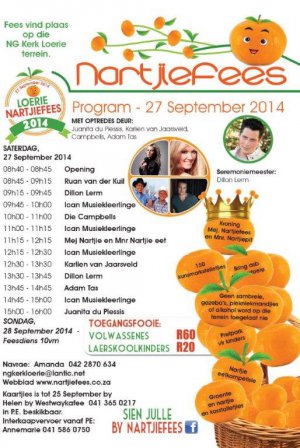 The 23rd annual Loerie "Nartjiefees" a day of fun for the whole family.
Read More
Robin Jackman at the Bedford Club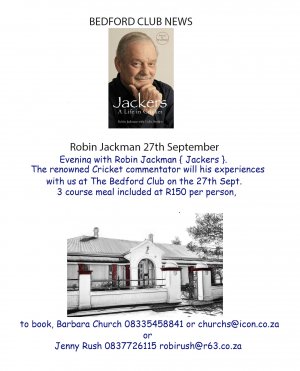 An Evening to Remember - Meet Robin Jackman at the Bedford Club.
Read More
FREE ENTRY to Kragga Kamma Game Park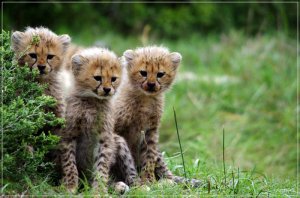 As part of World Tourism Month, and as a thank you to all those who have visited our park in the past, we are offering a full day at the park, free, gratis and for nothing, on...
Read More
Maranatha Veld Fest

The First Annual Maranatha Veld Fest. Homegrown talent. Market style food. Bring your picnic blankets and camp chairs, come to the veld!
Read More
Information Evening with Prof. Tim Noakes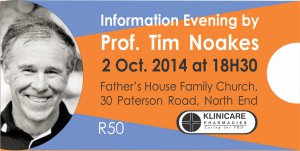 cclaimed author, sports nutritionist and Banting diet advocate, Prof Tim Noakes will be in PE on the 2nd of Oct at 18h30 at Father's House Family Church in Paterson Road.
Read More
The Herald First Choice Kids & Baby Expo 2014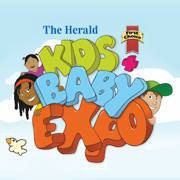 THE BIGGEST FAMILY EXPO IN THE EASTERN CAPE IS BACK, with some exciting developments that are again set to provide a great weekend of indoor entertainment experiences for the...
Read More
The Gospel according to Jazz-chapter II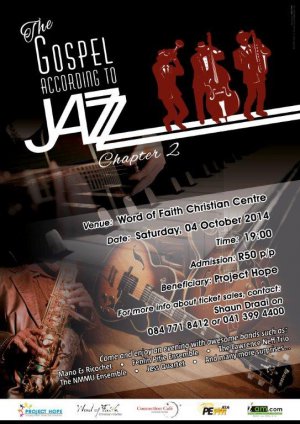 The best local gospel jazz in town.
Read More
More Events >>
If you would like us to include
your event Click here