SEVENS A 'RESOUNDING SUCCESS', SAYS STADIUM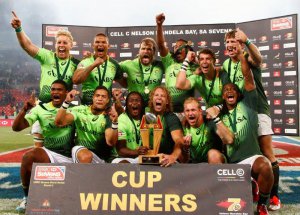 DECEMBER 18, 2014: NELSON Mandela Bay Stadium today announced that this year's Cell C Nelson Mandela Bay Sevens tournament was the best ever in terms of attendance and vibe,...
Read More
SPAR RIVER MILE ENTRIES OPEN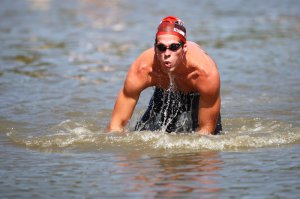 Entries for the 91st SPAR River Mile taking place on the 14th & 15th February next year are open. One of the Eastern Cape's traditional family events and South Africa's oldest...
Read More
NELSON MANDELA BAY TOURISM INSTAGRAMS RUGBY 7'S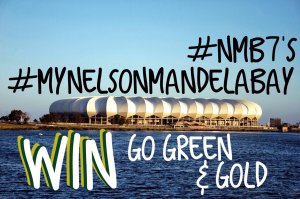 Showcase your best and most creative green & gold photos on Instagram or Twitter leading up to and during the games and stand a chance to win tickets to the Rugby 7s games, a...
Read More
BAY GETS INSTAGRAMMED BY SA'S TOP TWO IGERS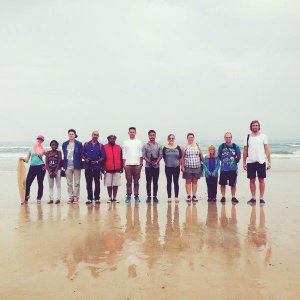 A collaboration between Nelson Mandela Bay Tourism (NMBT) and South African Tourism (SAT) last week saw two of South Africa's top instagramers, or igers, brought in to cover...
Read More
MANDELA FILM FESTIVAL LAUNCHED WITH A BANG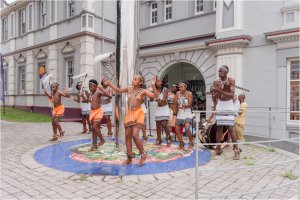 "It is only in Nelson Mandela Bay that a Mandela International Film Festival can be held. This was an opportunity we could not miss, as the only City in the World named after...
Read More
LOCAL STUDENT CREATES ONE OF THE MOST BEAUTIFUL OBJECTS IN SOUTH AFRICA WITH LOCALLY PRODUCED MOHAIR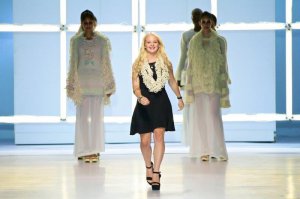 Ruth McNaughton, the talented former Mohair South Africa (MSA) bursary student who recently showcased her creative collection at Mercedes Benz Fashion Week, was selected as an...
Read More
NELSON MANDELA BAY TOURISM REACHES A WORLDWIDE AUDIENCE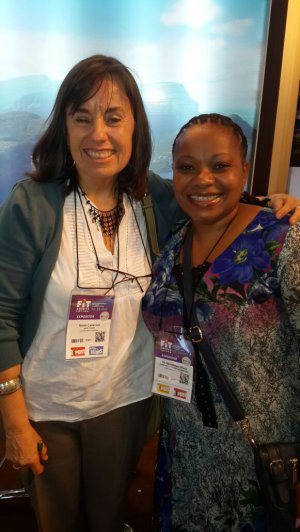 Nelson Mandela Bay Tourism (NMBT) recently embarked on two international marketing excursions to showcase the destination and the offerings to a global audience. Through...
Read More
ALGOA BAY HOPE SPOT LAUNCH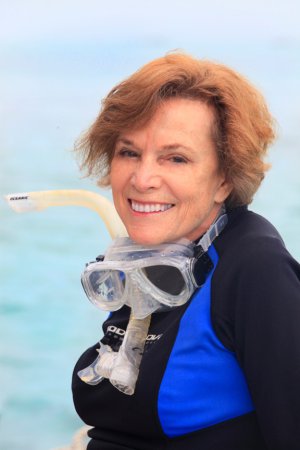 The launch of the Algoa Bay Hope Spot will take place on the 11 December 2014 and is a phenomenal movement supported by Nelson Mandela Bay Tourism (NMBT). Renowned marine...
Read More
CONCERN OF LOCATION FOR THE PROPOSED ALGOA BAY SEA BASED AQUACULTURE DEVELOPMENT ZONE (ADZ)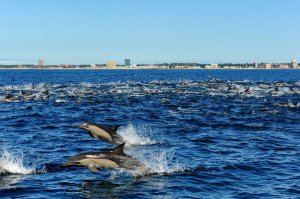 After extensive consultations and research Nelson Mandela Bay Tourism has found reason to be concerned with the proposed location of the Algoa Bay Sea Based Aquaculture...
Read More
THE BOYS ARE BACK IN TOWN - RUGBY SHOWPIECE HEADS TO BAY AGAIN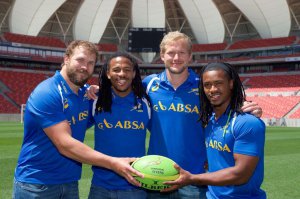 It's the final year of the Cell C International Rugby Board (IRB) Sevens in Nelson Mandela Bay and the Nelson Mandela Bay Stadium is calling on all fans to get ready for a...
Read More
NELSON MANDELA BAY CELEBRATES 20 YEARS OF SUMMER FREEDOM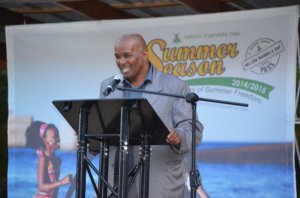 As South Africa approaches the end of the 20 years of Freedom Celebrations, the Nelson Mandela Bay Municipality plans to do it in grand style. Yesterday evening, the NMBM...
Read More
GLOBAL DIABETES WALK – NELSON MANDELA BAY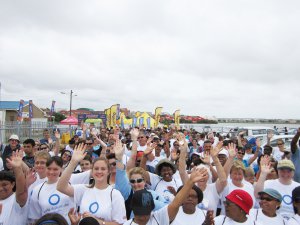 Today (Friday 14th November) is World Diabetes Day - an international day which engages millions of people worldwide in diabetes advocacy and awareness. Did you know that...
Read More
FLYSAFAIR TO INTRODUCE FLIGHTS FROM OR TAMBO TO PORT ELIZABETH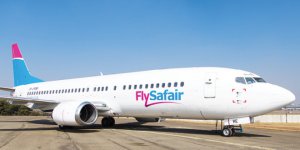 Budget airline, FlySafair, is to launch a second base at Johannesburg's OR Tambo International Airport that will allow passengers to fly from there to Port Elizabeth and...
Read More
Statement from SA Tourism on Ebola
We have noted with concern recent media reports related to the Ebola virus. While we understand the concern about this virus, which is fatal in nature, it is imperative to take...
Read More
360 Ways to view the Bay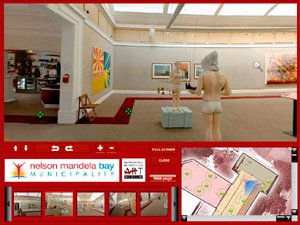 INNOVATION is the name of the Nelson Mandela Bay Tourism (NMBT) game as a new virtual tour project is underway which aims to showcase, in an "innovative manner", the diverse...
Read More
TripAdvisor

More News Articles >>