Mosaic Tourism
Location
Eastern Cape > Port Elizabeth > Humewood


Rates From
R450


Description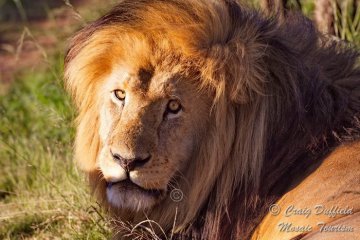 Welcome to South Africa! MOSAIC TOURISM is committed to creating holiday experiences which, like a work of art, last a lifetime.

Based within the Sunshine Coast, we proudly showcase the magnificent diversity of this country. It is a MOSAIC of sun-drenched beaches, rich historical and cultural heritage sites, fun 4x4 adventures and spectacular scenery. Within the Eastern Cape, you can experience the magnificent "BIG 7" (Lion, Leopard, Buffalo, Elephant, Rhino, Great White Shark & Whale) in a malaria free environment.

We guarantee an authentic South African MOSAIC experience!
MOSAIC TOURISM is privately owned and based in the friendly city of Port Elizabeth on the Sunshine Coast in the Eastern Cape.

The Eastern Cape and Cape coast is a gem in this our beautiful country of South Africa. Those who arrive always return, it's a holiday destination that touches hearts and leaves you feeling at home.

We are based in the coastal city of Port Elizabeth, within the Sunshine Coast of South Africa.

The term "MOSAIC" encompasses creativity, a work of art, a display of diversity exhibited for all to enjoy and appreciate.

At Mosaic Tourism we are committed to providing just that - a MOSAIC experience. We offer flexibility, allowing guests the option of predefined tours or engaging with us to put together a tailor-made tour in accordance with specific needs and budget.

In all we do, we aim to exceed expectations - we value relationship. With our commitment to service, professionally registered THETA tour guides and an absolute passion for our magnificent country, we ensure that guests visiting South Africa will not leave disappointed.
MAP
Latitude : -33° 59' 7.49" S | Longitude : 25° 39' 41.28" E


Image Gallery
Experience
Things to See and Do

Adventure & Sports
Adventure Tours
Other


Arts & Culture
Arts & Craft Tours
City Tours
Cultural Tours
Curio / Souvenirs
Other
Township Tours


Coastal & Beaches
Coastal & Beaches Tours


Historical
City Tours
Historical Tours
Tours


Wildlife & Nature
Wildlife & Nature Tours

---
Travel and Tours

Tours
City Tours
Guided Tours
Local tour Operators
Other
Specialised Tours
Step On Tour Guides
Tour Guides
Tours
Tours & Packages
Township Tours
Wildlife Tours

---
Visitor Services

General Services
Tourism Information

Languages
Foreign
German
---
South African
Afrikaans
English
Xhosa