Algoa Bay Hope Spot
What are Hope Spots?
Mission Blue defines Hope Spots as special conservation areas that are critical to the health of the ocean — Earth's blue heart. Some of these Hope Spots are already formally protected, while others still need protection. About 12 % of the land around the world is now under some form of protection (as national parks, world heritage sites, monuments, etc.), while less than three percent of the ocean is protected in any way. Mission Blue is committed to changing this. Networks of Hope Spots maintain biodiversity, provide a carbon sink, generate life-giving oxygen, preserve critical habitat and allow low-impact activities like ecotourism to thrive. They are good for the ocean, which means they are good for us. By engaging governments, businesses, schools, research organizations, universities, civil society and the media, Mission Blue hopes to effect significant changes so that future generations can thrive on a healthy planet, with a healthy ocean.
South African Hope Spots are unique
Most Hope Spots in the world are like classical marine parks or Marine Protected Areas (MPAs). They are far from where people live, out in the wilderness where natural ecological and evolutionary processes can continue unimpeded by humans. This is not the case in South Africa where all Hope Spots are close to where people live. South African Hope Spots are community based, and are our home of hope (Ikhaya lethemba), they are where everyone is encouraged to make a positive difference to their own environment.
These Hope Spots were launched by Sustainable Seas Trust l with international, national and strong local support. When Sustainable Seas Trust (SST) was invited by the global coordinating body for Hope Spots (Mission Blue) to develop South African Hope Spots it decided not to follow the route of other Hope Spots for several reasons. Firstly the greatest need for change and care is close to where people live and there are compelling reasons to involve people. Secondly, everyone is tired of negative news and frustrated by the inability to make a difference to global issues like climate change. They would love to be able to participate in an active, positive programme. Thirdly, South Africa is richly
endowed with MPAs that are well managed and are being grown in number and size by the Department of Environmental Affairs through SANParks. So, in South Africa there was no need for Hope Spots that are almost indistinguishable from MPAs. We in South Africa are fortunate now as on the one hand we are able to visit the official parks in wilderness areas to relax in well managed, virtually pristine areas, seeing for ourselves the value of formal protection. On the other hand we are able, virtually on our front door, such as Algoa Bay Hope Spot, make a positive difference to our own environment.
South Africa richly deserves to have several Mission Blue Hope Spots as it has so many spectacularly beautiful seascapes, a huge diversity of marine habitats, amazing richness of life and an enthusiastic population. Indeed South Africa as a whole could qualify as an International Hope Spot. As this is not feasible South Africa will build up its list of Hope Spots. The first six launched by Dr Sylvia Earle in 2014 are: Aliwal Shoal in KwaZulu-Natal, Algoa Bay in the Eastern Cape and Plett, Knysna and the Cape Whale Coast (Hermanus area) and False Bay in the Western Cape. READ MORE
The Algoa Bay Hope Spot
Algoa Bay Conservation
The St Croix Island group, including Brenton and Jahleel, is utilised by huge numbers of bird species. St Croix is home to the largest breeding colony of African penguins in the world. These birds, endemic to Southern Africa, are endangered and the population in our bay lost 70% within 7 years. They went from a high of 60,000 individuals down to the current number of 22,000, roughly half of the entire world's population. Bird Island also has a population of breeding African penguins but the main species found on this island is the Cape gannet. Numbering 250,000 birds, this island is known as the largest gannetry on the planet. The Bird Island group has a small islet named Black Rocks which has 6,000 Cape fur seals breeding on it. Both islands are seeped with rich cultural and natural history as they have been utilised for food and supplies since the first Portuguese explorers rounded the Cape in 1488.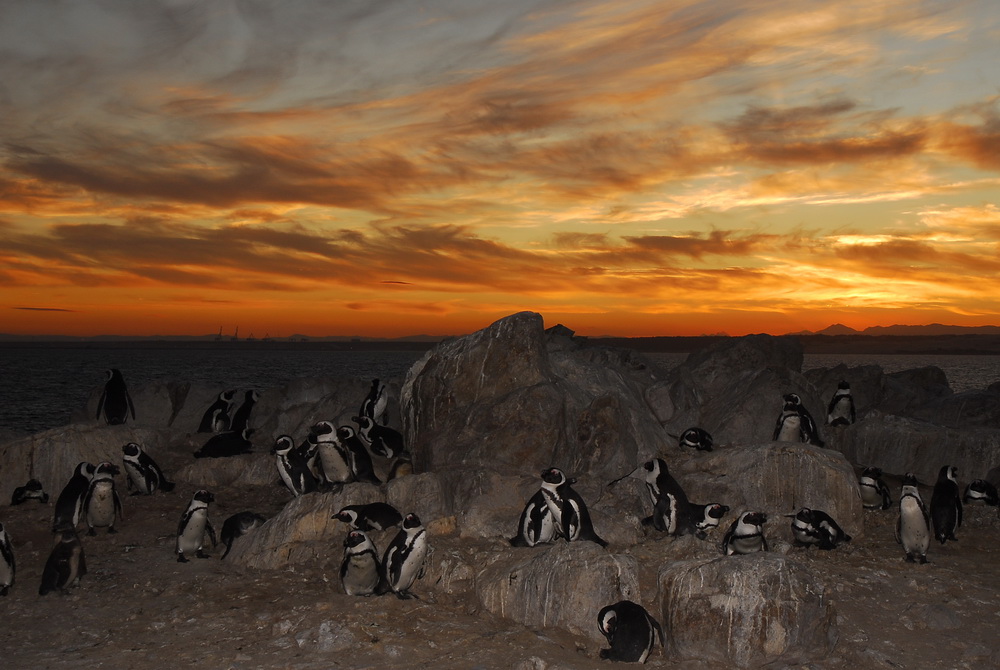 Both islands were targeted for bird meat by ships passing the bay but it was soon discovered that African penguin eggs were actually a highly tasty treat and became a delicacy. Egg collecting throughout the 19th and 20th centuries was so extensive that penguin numbers dropped to a shocking one thousand individuals in 1937. Guano was also collected from both islands to be used as fertiliser and gun powder until 1955 on St Croix and until as late as 1989 on Bird Island. This was extremely disruptive to the birds but more importantly it robbed them of important nesting material.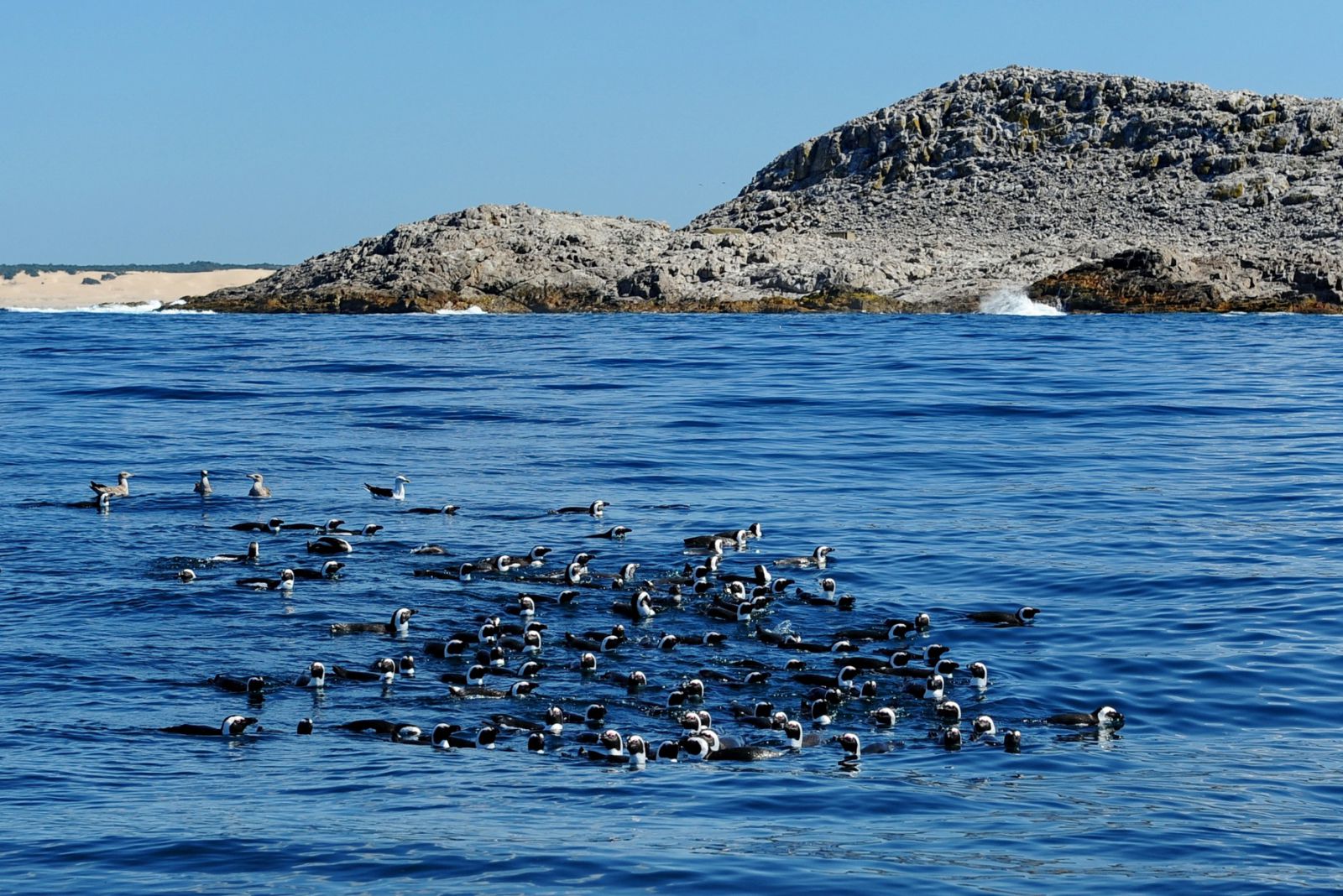 Algoa Bay was declared by BirdLife International as an Important Bird and Biodiversity Area (IBA) in 2001, because of the globally threatened and vulnerable species, and plenty of other birdlife, that make the islands in the bay their home. Apart from African penguins and Cape gannets, we also host the African black oystercatcher, both white-breasted and Cape cormorants, kelp gulls, swift terns, Antarctic terns, and roseate terns. As well as the visiting pelagic species of albatrosses, shearwaters, skuas, petrels and terns, which make this bay truly incredible. The islands in the bay are of considerable importance as they are the only islands along a 1,777 km stretch of coastline between Cape Agulhas on the West Coast and Inhaca Island in the tropical waters of Mozambique. And several studies have pointed out the need to protect boundaries of species distribution range or ecosystems as these are the most likely to be modified by climate change.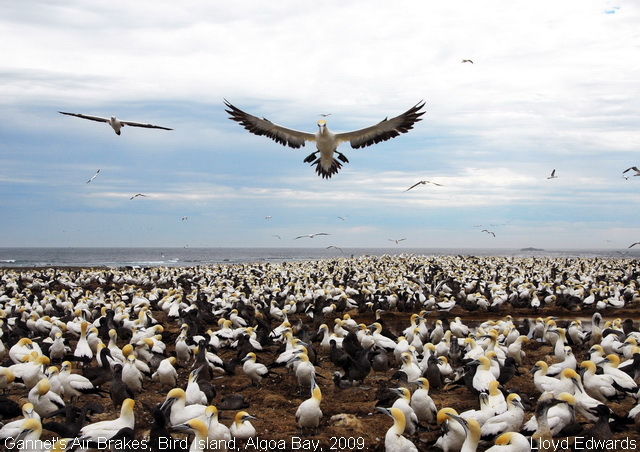 We have the migratory humpback and Southern right whales visiting us in the winter months. We are home to many dolphin species as we see bottlenose dolphins all year round. We get both common and Indo-Pacific bottlenose dolphins in the bay in pods of up to 400 individuals. It easy for us to boast the best bottlenose dolphin sightings anywhere in the world with those numbers and also the interest and intrigue they have with people providing fantastic displays of leaps and breaches.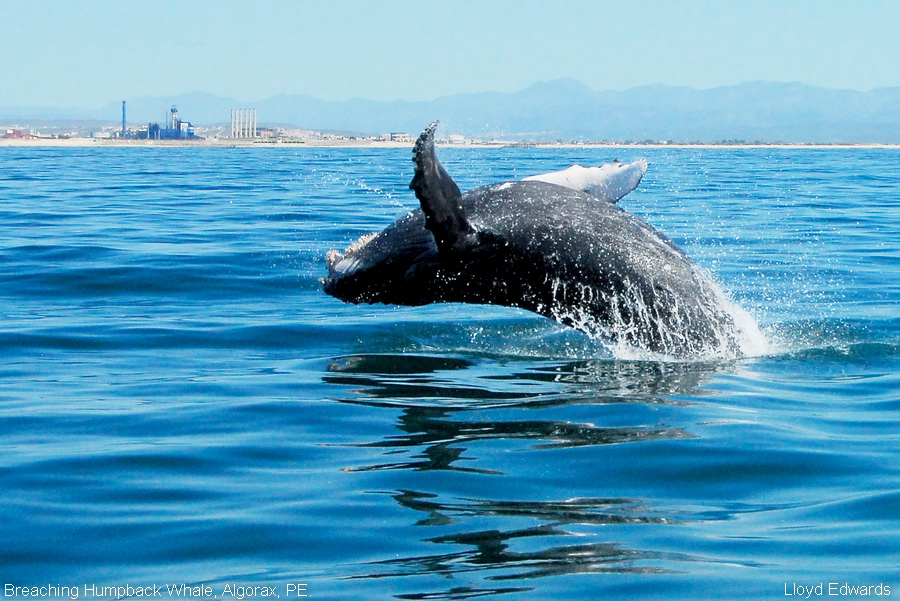 Common dolphins can be seen in pods of up to 2,000 as they chase shoals of fish around and create bait balls (providing an easy feast for many other animal species). Humpback dolphins can also be spotted close in shore but have much smaller family groups, with the maximum number of 12 in a pod. Then there is the illustrious killer whale or orca, which usually makes an annual appearance in our bay providing spectacular entertainment, sometimes even hunting.We see humpback whales anywhere between June and early January as they make their way up (and back down) the East coast to their warm breeding grounds off Madagascar. Southern right whales are seen between July and November as they enter the safety of the bay to either give birth or mate. Our resident Bryde's and minke whales can be seen year round as they breed and feed in our waters (mainly on sardines and anchovies and highly associated with the sardine run). The sardine run is a natural phenomenon that passes our bay every year. Thousands of sardine schools can be seen from March until June being rounded up by African penguins or common dolphins in to a tight baitball. This ball of fish, which rises near the surface, is then made available to predatory seabirds such as gannets, cormorants and terns. The ball of fish is also made more easily available to other predators such as seals, sharks, and big game fish. The feeding frenzy can last for some time until it is all finished off with a Bryde's or minke whale launching from below with mouth open wide to engulf the lot!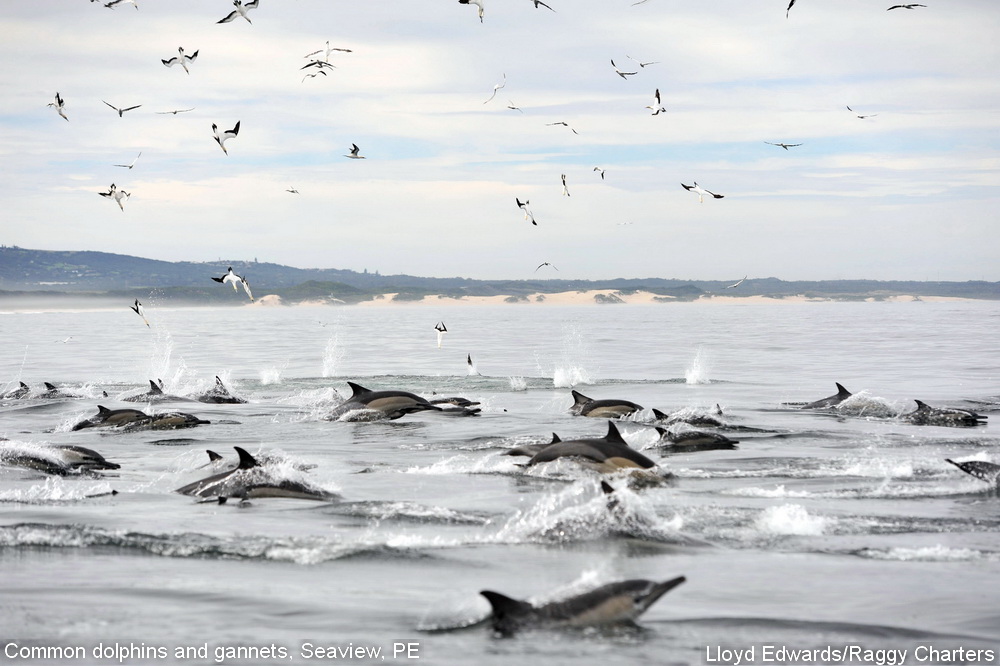 Algoa Bay is also home to a wide variety of sharks, some residential such as ragged tooth, pyjama and leopard shark, other are frequent and regular visitors to our beautiful bay, including bronze whalers and mako sharks. The area is a nursing ground to ragged-tooth, great white and smooth hammerhead sharks (which can be seen spread out in the bay in huge numbers in the summer months). Sharks are both prey and predator and they fulfil an essential and meaningful role in the functioning or our oceans as a whole and are indicative of ocean life. The bay contains many endemic species of invertebrates, seaweeds and fish, such as santers and red romans, five out of the 7 species of turtles, most of them highly threatened. And the diversity of soft corals and nudibranchs is among the richest of the planet. All of which makes our bay an incredible spot for scuba diving and snorkelling.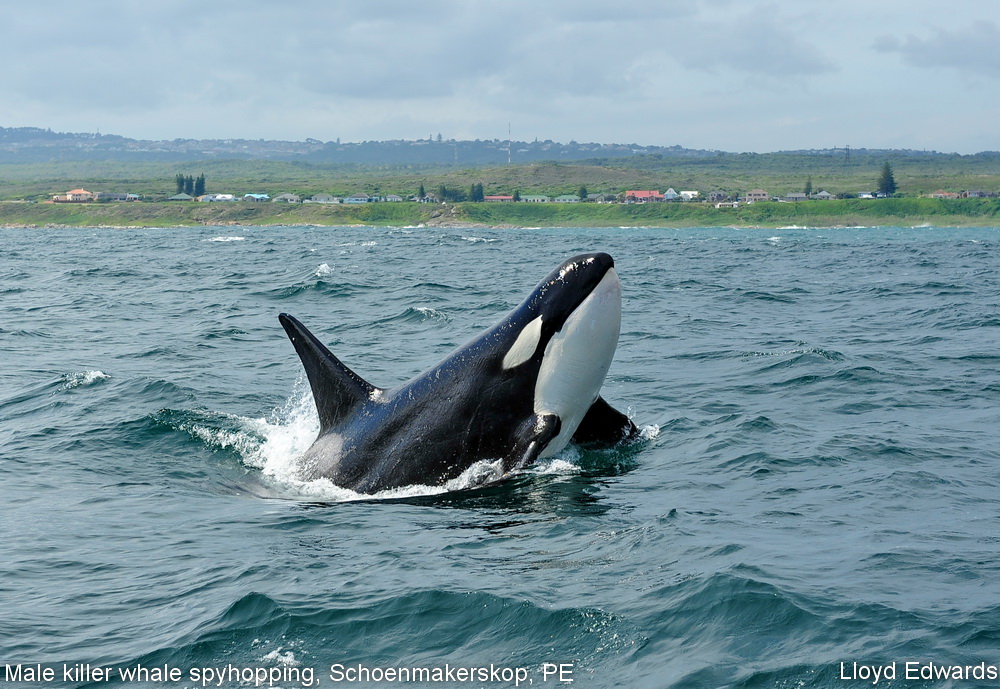 Along the coast we have the Alexandria coastal dune field, which is the largest in the Southern hemisphere. Stretching 50km, this 15,800ha dune field is fed by an estimated 375,000 cubic metres of sand per year from the bay and the dunes move from West to East at a rate of up to 7 metres per year. Proposed to UNESCO as a World Heritage Site by SANParks, this unique ecosystem is fragile and threatened by the invasion of alien Acacia spp. Also among these dunes lies one of the very few South African breeding sites of the rare Damara tern.
Along the shore of the bay lie two estuaries, the Swartkops river and Sundays river mouths. Estuaries are of crucial environmental and economic importance, for their biodiversity, but also as hosts of productive fish and invertebrate fisheries. They perform important functions, such as providing nursery areas for marine fish, conduits for species which move between ocean and rivers (e.g. some eels and invertebrates) and feeding and staging sites for significant populations of migratory birds. They also support a number of endemic species, many of which depend on estuaries for their survival. However, estuaries constitute one of the most threatened habitats in the country.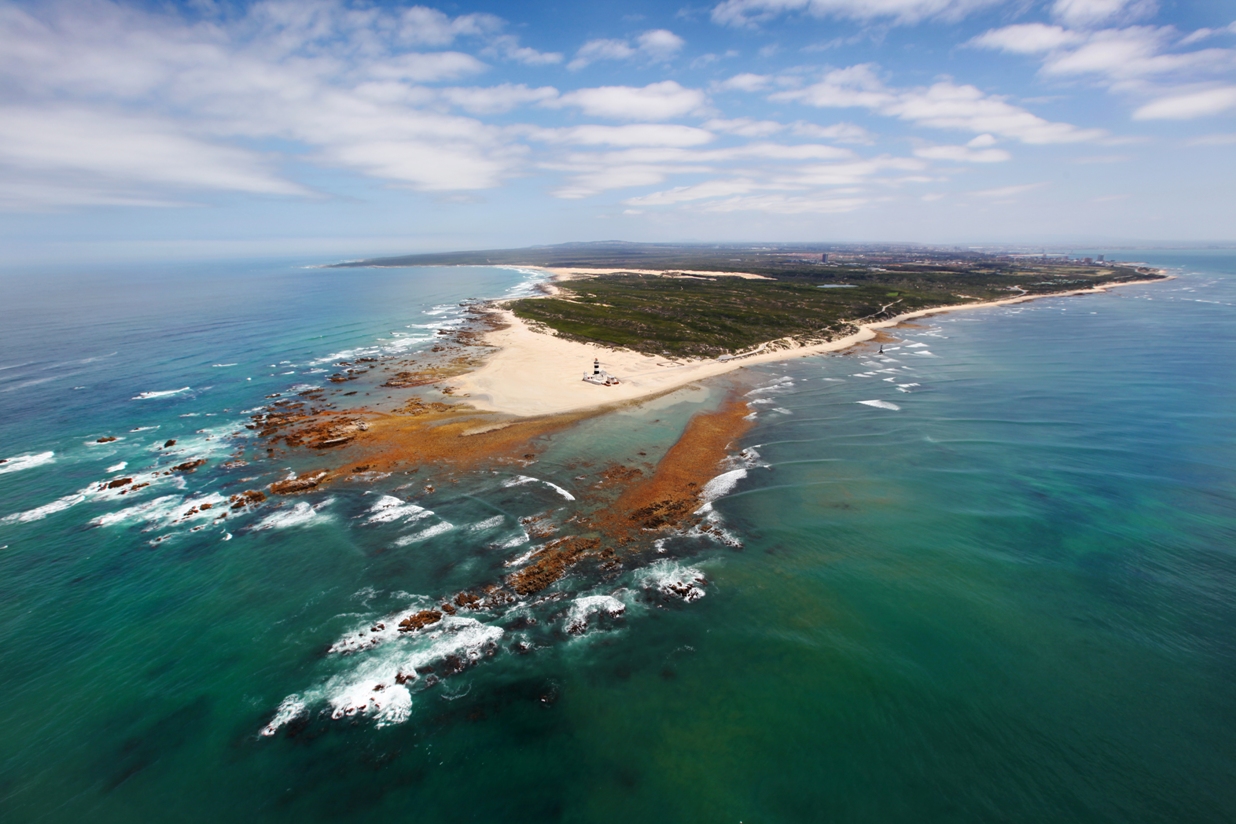 Algoa Bay represents all five major South African coastal types that need protection, i.e. rocky shore, sandy shores, offshore, soft sediments and estuaries. The Bird Island group is already part of the Marine Protected Area established by SANParks as part of the Greater Addo Elephant National Park, which was declared in 2004. And SANParks is currently in the process of extending this MPA to include the St Croix Island group as they are such crucial islands to so many species.
Algoa Bay is actually in very good health regarding the presence of one the largest cities of South Africa, 2 large industrial ports, and large fishing industries. The issues that this Hope Spot currently face are (1) pollution from untreated discharge of water from rivers, both in terms of heavy metal and plastic; (2) threats from chronic oil spills due to the traffic of large industrial ships (container vessels, cargo ships, etc); (3) potential for over-fishing, but more specifically local competition over the same resources between industrial fisheries and local breeding seabirds; (4) potential underwater drilling from oil and gas; (5) potential development of an oil refinery in Coega IDZ, in close proximity to the world largest colony of African penguins; (6) potential development of aquaculture in the bay
Text supplied by Ellie Bottomley; Photographs supplied by Raggy Charters: Lloyd Edwards and Ellie Bottomley.
The Algoa Bay Hope Spot Experience - Penguin Patrol
The Penguin Patrol is an exciting and educational day out for tourists and locals alike to have a 'Real African Penguin Experience'. Transportation between activities, lunch and afternoon tea are all included in the package!
Island cruise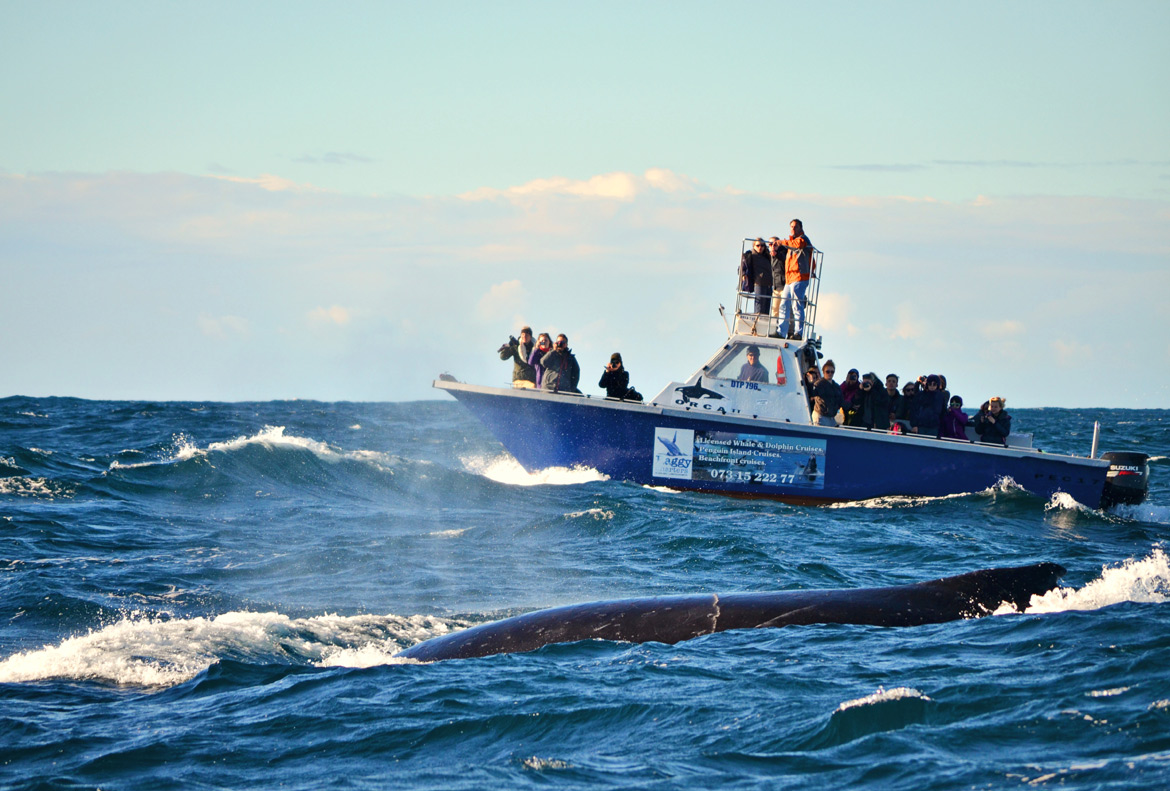 The tour begins at the Algoa Bay Yacht Club, in the PE harbour, at 8:15am where you will meet: RAGGY CHARTERS Experience an exciting boat cruise with Raggy Charters out to St Croix Island to see the largest breeding colony of African penguins in the world. Watch these comical birds slipping and sliding
as they get in and out of the water. And watch them fly through the water as they show off their amazing underwater adaptations. Now endangered, the African penguins in our bay lost 70% in 7 years, and could become rapidly extinct without intervention. Raggy Charters has been assisting Dr Lorien Pichegru since 2008, with her vital research to help explain and reverse this trend. This research has been aiming to explain the dramatic decline in numbers (70% in 10 years) and reverse this trend. Guests will be informed about the penguin population decline, the causes, the research being conducted, and the ways in which we are trying now to conserve them. During this cruise there is also a good chance of seeing bottlenose, common and humpback dolphins, Southern right, humpback and bryde's whales, Cape fur seals, sharks, and various seabirds. With the only license for boat-based whale and dolphin watching in the bay we can get you that once-in-a-lifetime close encounter with these extraordinary animals.
*After the cruise you will enjoy a delicious lunch in the Port Elizabeth harbour choosing from a range of meals, including spectacular fresh seafood dishes served at The Chartroom Restaurant*
SAMREC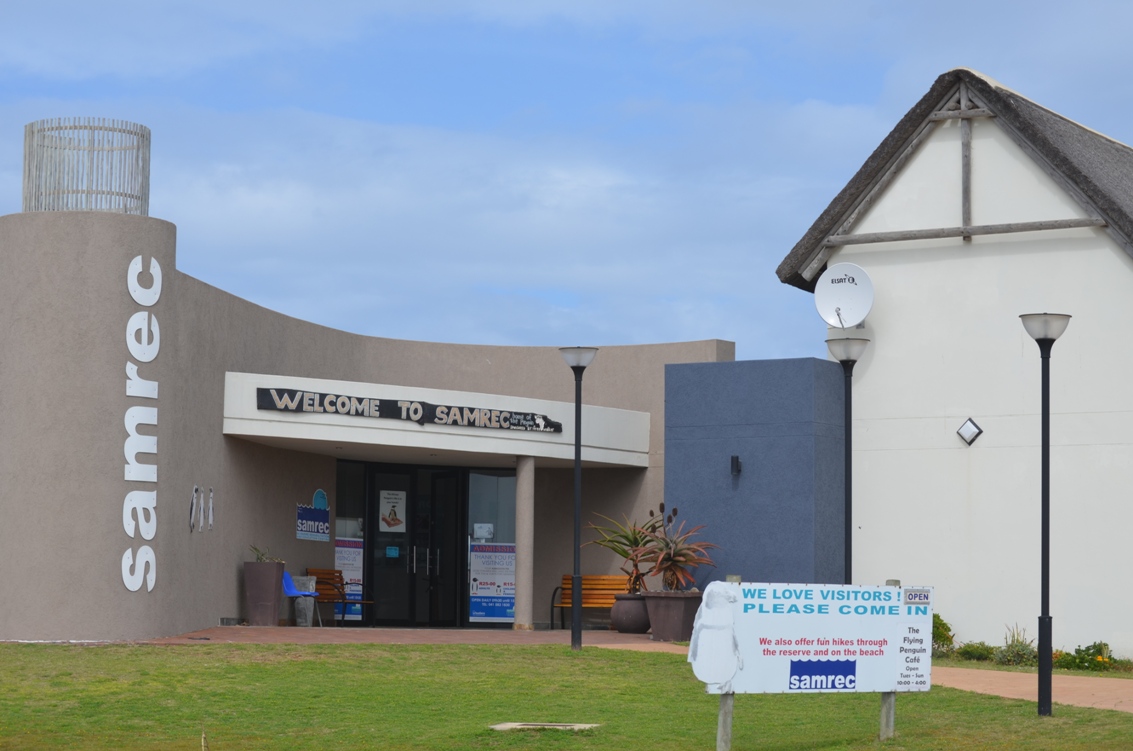 Guests will then be taken to SAMREC:
Visit Port Elizabeth's marine bird rehabilitation and education centre situated in the Cape Recife Nature Reserve. With oil spills threatening not only the African penguin population but other marine birds and mammals, rehabilitation centres are helping to save species. 17% of African penguins would be lost per year if we did not have rehabilitation centres located along the South African coast. However, the centre's purpose isn't just to rescue and rehabilitate, but to also inform and educate the public through their different programs. Guests will be taken on a tour around the centre and will learn about the desperate need for such centres in conserving marine species, and will get to experience nature through sight, sound and touch. Visitors can experience the hospital and see the volunteers in action helping to save our environment, in particular the endangered African Penguin.
*Take a break after the tour at The Flying Penguin Cafe and enjoy a refreshing beverage and snack, while being entertained by the resident SAMREC penguins*
A shuttle bus will then pick guests up to be taken to their final activity:
BAYWORLD

The Bayworld Museum, Snake Park and Oceanarium is devoted to public education, as exhibits are aimed at stimulating a greater awareness of the need for conservation of our natural and cultural heritage. Guests will get to see both the Seal and Penguin Presentations where they will learn about each species and about the individual animals. The resident seals and penguins at Bayworld were rescued and could unfortunately not be released. Thankfully, though, Bayworld has set up a captive breeding programme for the penguins, which could be vital for the world's population if these endangered birds continue to decline. There will then be time to enjoy the spectacular marine displays in the rest of the oceanarium, including turtles and various fishes. And guests are welcome to explore the museum which blends cultural and natural history. The Marine Mammal Collection is reported to be the third largest and one of the most diverse in the world, as currently there are more than 3,090 specimens collected mainly from the Indian Ocean. After touring the museum guests can either be taken back to the harbour or transportation can be arranged to take you straight back to your accommodation! African Penguin Conservation A percentage of the profits generated by the Penguin Patrol goes towards marine conservation and research efforts in Algoa Bay. The Penguin Patrol's aim is to assist with penguin and other marine conservation by supporting research, initiating beach clean-ups, and educating the public, especially school children, as well as other projects. Raggy Charters, Bayworld and SAMREC have been contributing towards the conservation of the African penguin for many years and the Algoa Bay Hope Spot has recently been launched with similar aims. The idea behind the Penguin Patrol is to help raise funds for these organisations, as they work towards the greater good in trying to save the African penguin from extinction.

For more information and to book visit:
http://www.raggycharters.co.za/page/penguin_patrol
Port Elizabeth – Bottlenose Dolphin Capital of the World
Port Elizabeth – Bottlenose Dolphin Capital of the World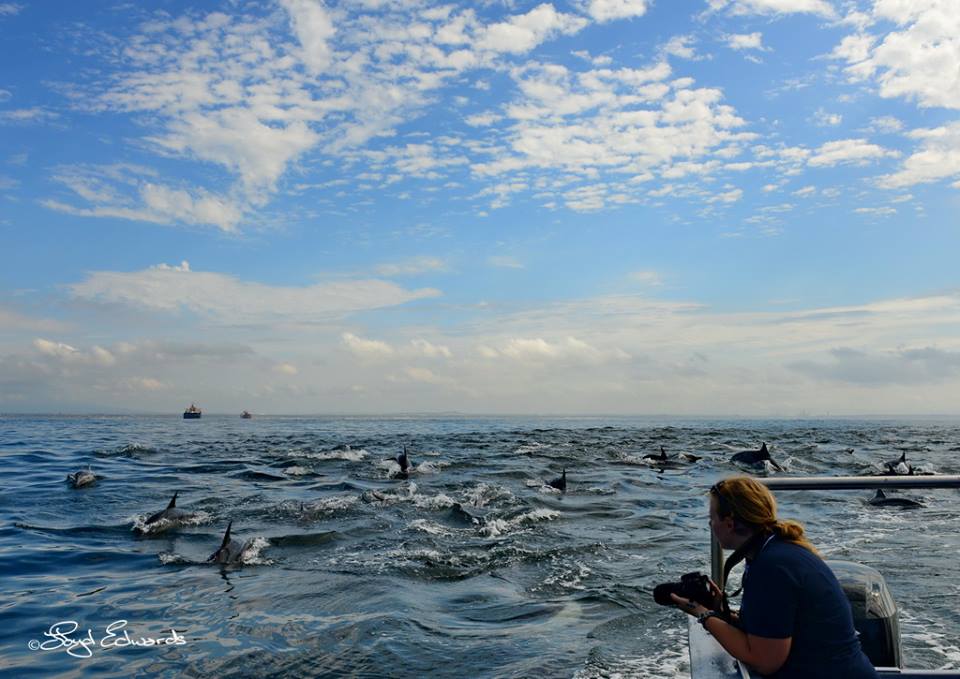 Scientific research conducted in the 1990s by leading South African cetacean scientist, Dr Vic Cockcroft from the Centre for Dolphin Studies, revealed that approximately 20 000 Indo-Pacific Bottlenose Dolphins Tursiops aduncus, were making use of Algoa Bay.
In a recent study of the population of Indo-Pacific bottlenose dolphins in Algoa Bay, Ryan Reisinger and Leszek Karczmarski* used a photographic data set of over 10 000 ID-images, which enabled them to accurately identify 1 569 individual dolphins by distinctive markings, such as deep notches, on the edges of their dorsal fins. Subsequently, photo-identification data...