Disabled
Disabled Visitors
Nelson Mandela Bay is a suitable holiday destination for the physically challenged with a select variety of activities, attractions and accommodation options available. Many tourist- related organisations and service-providers within the Bay are also becoming more aware of the importance of accessibility and the special needs of the physically disabled.

Accessible sights and attractions are available in, for instance, Bayworld (Port Elizabeth Museum Complex) and the Nelson Mandela Metropolitan Art Museum. The Boardwalk Casino and Entertainment World, located on the beachfront, has been designed to fully accommodate all guests. A great option during inclement weather is ten-pin bowling at the Boardwalk.
Walmer Park Shopping and Entertainment Centre, one of Nelson Mandela Bay's up-market retail shopping complexes, is among the most wheelchair friendly centres in the region. Wheelchair-users have easy access to all the amenities within the complex, including the movie theatres, ablution facilities, restaurants, coffee shops and clothing stores. Other wheelchair-friendly shopping centres include the Bridge Shopping and Entertainment Centre and the Greenacres Shopping Centre.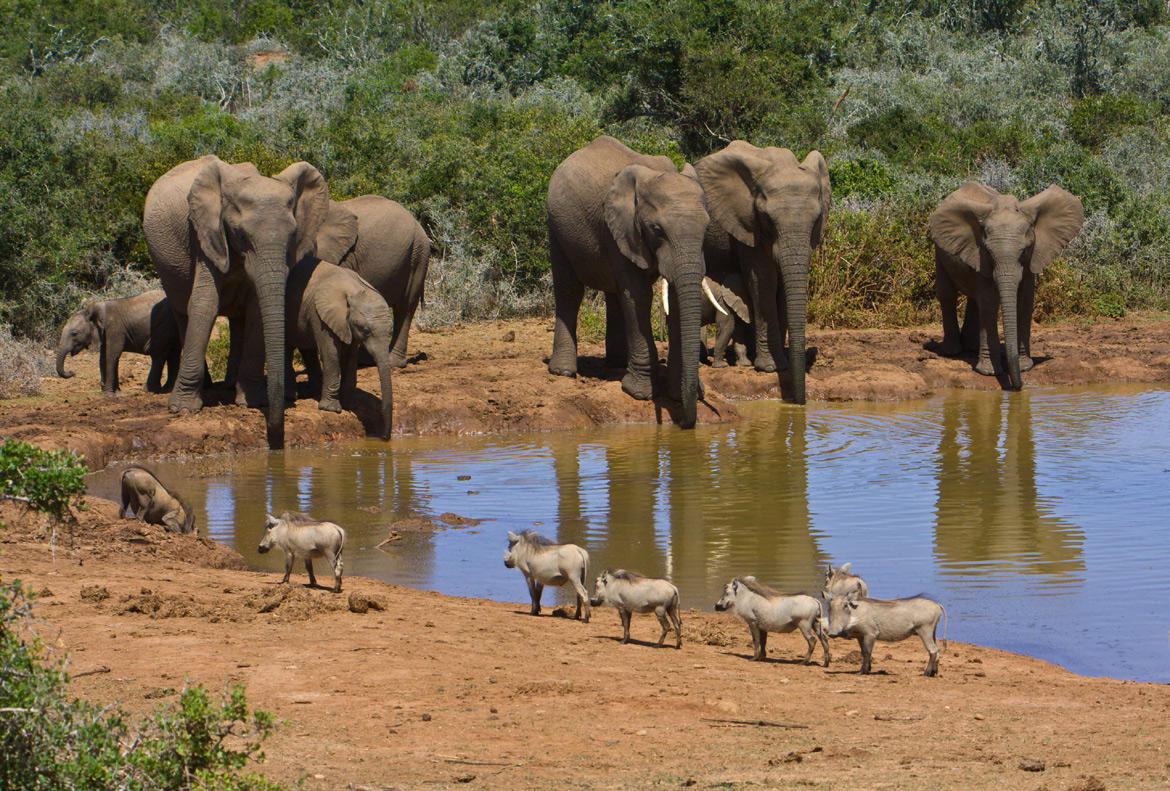 The Addo Elephant National Park, only 72 km from Nelson Mandela Bay, has two fully accessible chalets. Each chalet can accommodate a maximum of four visitors.

The physically challenged tourist can also savour a variety of cuisine on offer in the Friendly City. Some restaurants are fully wheelchair-friendly, this includes accessibility to ablution facilities. A larger number, however, are partially accessible and only have a ramp for easy access through the front door.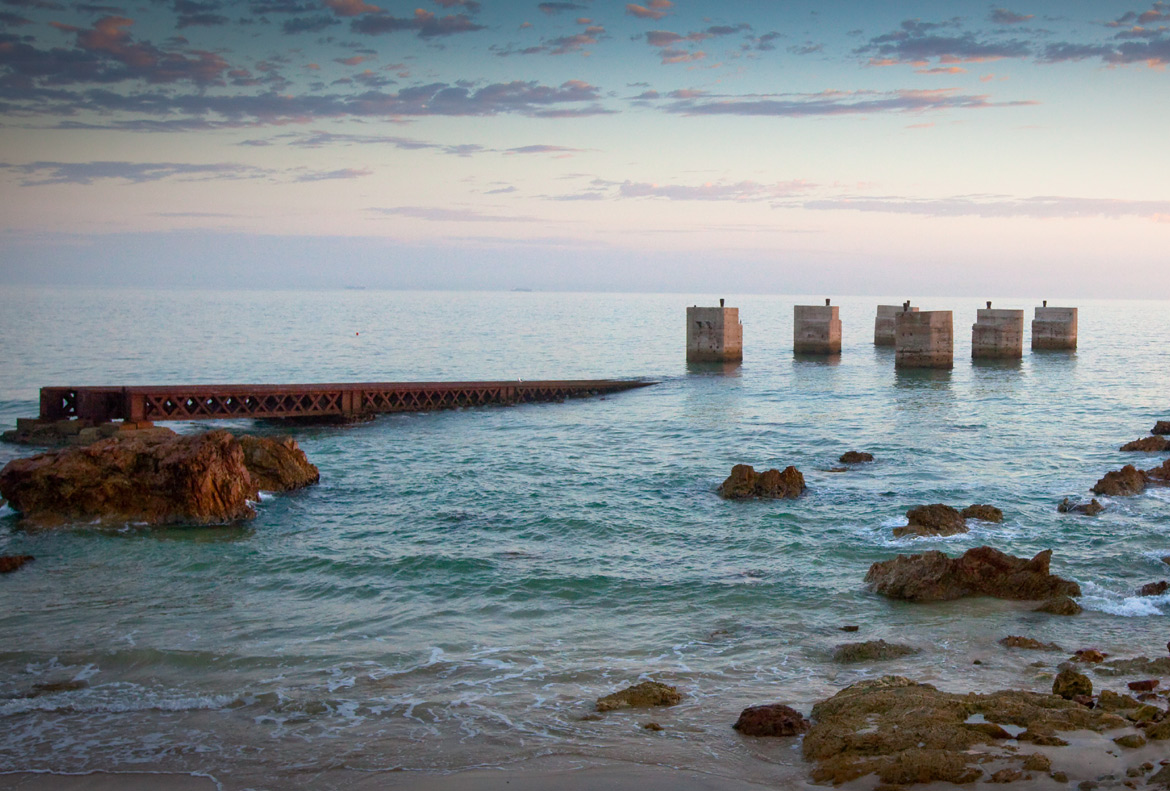 Nelson Mandela Bay's renowned beaches facilitate access of wheelchairs especially along the King's Beach promenade. The recently upgraded McArthur's Pool and Leisure Centre comprises two open-air warm fresh-water pools as well as a larger swimming pool and during the summer season lifeguards are on duty to assist disabled bathers in and out of the water. Four of the beaches in Nelson Mandela Bay have received Blue Flag status, namely Hobie, Humewood, King's and Wells Estate beaches. This is an international award only given to those beaches that meet excellence in safety, amenities, cleanliness and environmental standards. Improved and upgraded facilities at Humewood Beach focus on accessibility for wheelchair users, including accessible ablution facilities.

For the outdoor enthusiast, the option of bird watching is available and disabled visitors may enjoy the birdlife from the wheelchair-friendly bird-hide at Settlers Park. Many of the parks and gardens within the city's perimeters are beautifully maintained and can be enjoyed by all.

The PPC Discovery Trail, situated in the Addo Elephant National Park is a 2 km trail, which allows wheelchair-bound and other disabled persons to have greater access to their natural surroundings. A rope railing is provided to assist the partially sighted to navigate the trail.
Association for the Physically Disabled (APD)

About APD

Established in 1940, The Association for Persons with Physical Disabilities, Nelson Mandela Bay (APD NMB), is a non-profit organisation located at 55 Paterson Road, Port Elizabeth. The disability sector that we serve includes persons who are physically & intellectually impaired, speech and hearing impaired, partially sighted, or who have cerebral palsy, polio and or epilepsy.
At their premises in Paterson Road, we provide income-generating opportunities to 150 people with disabilities. Their 2 specially adapted busses provide transport for our mobility-impaired workers. More mobile workers receive a subsidy to allow them to use public transport. All workers are provided with a basic daily meal.
Workshops provide income-generating opportunities for persons with disabilities that assist them financially and allow them to attain their maximum level of independence.
Services that APD provide:
Wheelchair-Shop: We sell and hire wheelchairs and assistive devices and distribute free wheelchairs that are supplied by our generous funders. Last year we successfully distributed 500 wheelchairs to worthy recipients.

The Industrial Workshops: We do labour intensive contract work i.e. bulk posting, packaging, and assembling of components, to mention but a few. Typical clients are Marina Sea Salt (labeling spice bottles), NMMU, Spicer Axle, Volpes etc.

Sewing Centre: Here we manufacturer work wear for major companies in and around the city. Some names worth mentioning are Aspen, Dulux, General Motors as well as a host of hospitality establishments. We are proud to advise that we are also producing a range of Woolworths' slippers in conjunction with the Little Slipper Company in North End.
Screen-printing Department: This newly established department not only compliments the Sewing Workshop by printing corporate names and logos on the work wear that we manufacture but it also supplies printed T-Shirts to a broad base of companies, Britos Bakery being one of the major clients. Earlier this year, this department secured and delivered the national order for 15000 printed golf shirts for the annual Casual Day Campaign.
Upholstery Workshop: We are contracted to maintain all the upholstery work for the entire fleet of 400+ busses of The Algoa Bus Company.
Toilet Paper Manufacturing: We produce a high grade of toilet paper that we sell to many of our corporate clients. We also supply the NMMM Stores who distribute the product to their many offices around the city.
Recruitment Office: We have a fully-fledged Personnel Recruitment office, registered with the Dept of Labour. Our focus is on placing persons with disabilities into permanent positions, in the mainstream market and at all levels. We assist our clients to do a better job of attracting, developing and retaining good human capital. We provide service of excellence in all different sectors and specialize in guidance with recruiting persons with disabilities. Our department also deals with Skills development and training in different fields.
Sensitisation Service: The huge need for people at all levels to understand and accordingly learn how to accommodate persons with disabilities in the workplace is handled by this department. This service has been successfully work-shopped to several corporate and government departments. The most recent being some 200 employees from the Eastern Cape Dept of Justice offices in Mthatha, Queenstown, East London and Port Elizabeth.
Accessibility Surveys: Given our vast knowledge on this matter, we consult with stakeholders in all sectors from architects right down to B&B owners to ensure that the standards that are legislated are upheld.
Social Work Services: Our team of three qualified Social Workers provides individual and family counseling and generic social work services to clients. The main demand for their services is rendered to the disadvantaged communities. Assistance with referrals for grant applications, rehabilitation services, referrals to special schools, assessments for assistive devices (e.g. wheelchairs), are only some of the services we render to our communities.
Parking Disks: We handle all applications for the famous "Wheelchair Parking Disk". All applicants are carefully screened to ensure that only persons who legitimately require the use of the specially designed, wider parking bays are issued with a permit.
The Lingelabantu Day Care and Stimulation Centre for Children with Disabilities
This wonderful service was established some 2 years ago. Our premises on the edge of Motherwell provides for 30 children between the ages of 1-7 years. The centre is managed by 2 qualified schoolteachers. We also enjoy the assistance of professional services from the Departmet of Health who provide occupational therapy and physiotherapy.
Over and above all of the above we spend much time behind the scenes ensuring that the rights of persons with disabilities are not compromised. This we do by initially passively counseling and then moving to more extreme measures if so required.
We invite you to visit the APD at any time to obtain a first hand experience of people with disabilities whom you will find to be productive and happy in the work place.

Click here to contact the Association for the Physically Disabled