Essential Information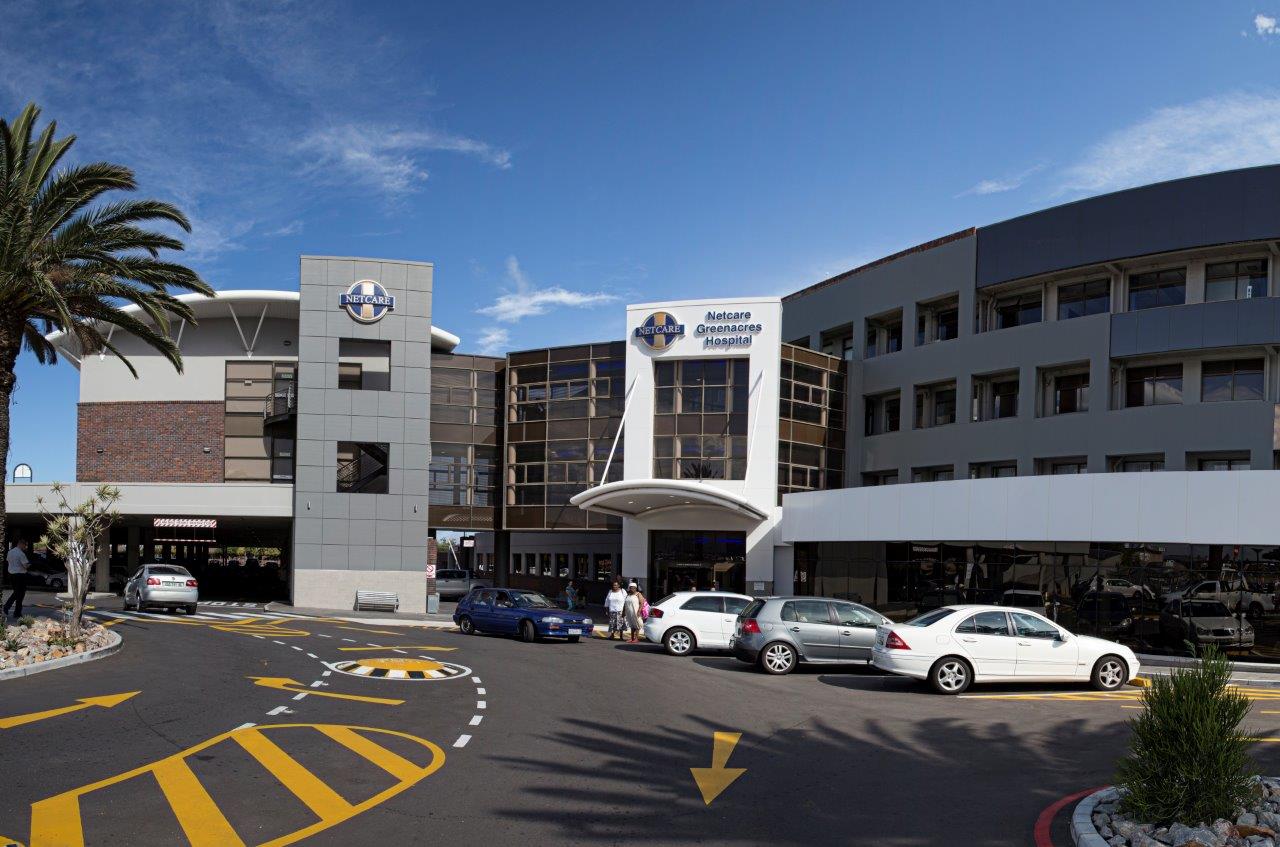 Essential Information
Although Nelson Mandela Bay is rated as a safe holiday destination, tourists should take the sensible precautions they would in any other major city of the world. If in need though, the municipality can provide all the necessary assistance available to be found in any first world country.
Emergency services such as auto repairs, sea rescue, ambulances, police and hospitals are at your service 24 hours per day. Highly qualified and professional people will be able to look after your specific needs.
Most highways provide SOS phones at specific distances right next to the road - these phones are clearly marked and could be used, free of charge, for any emergency while you are on the road.
All public phone booths display a listing of emergency numbers while all cell phones have specific emergency numbers that can be dialed 24 hours per day - these numbers will be provided to you when hiring a phone.
There are also national emergency numbers available, 24 hours per day, for people who might need information and assistance on, for instance, aids, child abuse, rape or suicide related incidents.
The people from Nelson Mandela Bay hope you will enjoy your stay and would advise you to take the following safety precautions while on visit here or anywhere else in the world:
Never leave luggage unattended.
Do not stroll around the streets alone after dark.
Always lock your car when driving around.
If in doubt about the safety of an area, phone a police station for advice.
Avoid, where possible, carrying large sums of cash and other valuables around, e.g. cameras, video cameras, etc.
Take special precautions in secluded areas (including parks & gardens, nature reserves and walks/trails), especially at dusk and after dark.
Street children and beggars may approach one for a handout - social workers counsel against giving money.
At night, park in a secure, well lit area.
Be aware that uniformed parking attendants will offer to safeguard ones car for a tip (small fee).
Do not leave valuable belongings in your car, rather lock everything in the boot where they are not visible. For any emergency, dial 10111 for the police.
Tourism Safety Initiative (TSI) is a tourism safety information portal and trade support programme. It is a private sector initiative and a vehicle through which we aim to address safety and security challenges. One of their objectives is to provide a national safety advisory and support service for tourists. See http://tourismsafety.co.za/ for more info.
EMERGENCY NUMBERS
AA Emergency Breakdown, tel: 0861 000 234 / www.aa.co.za
Aids Counselling, tel: Aids Help Line, tel: +27 (0) 800 012 322
Alcoholics Anonymous Area Service, tel: +27 (0) 41 452 7328 or +27 (0) 861 435 722 E-mail: aape@interkom.co.za
Ambulance, tel: 041 403 7017/066 298 0024
Crimeline, *134*10111# / Tel: 08600 10111/ www.saps.gov.za
Disability Hot-Line: 041 484 5426 E-mail: info@apdnmb.org.za
Fire Brigade, tel: +27 (0) 41 585 1555
Garmed Ambulance, tel: +27 (0) 41 373 6777
Netcare 911 Ambulance Service, tel: +27 (0) 82 911
Netcare Greenacres Hospital Emergency Department, tel: +27 (0) 41 390 7298
National Sea Rescue Institute, tel: +27 (0) 41 585 6011
Police Flying Squad, tel: 10 111
Port Elizabeth Weather Office, 041 581 1476/ 041 581 1795 www.weathersa.co.za
MEDICAL MATTERS
District Surgeon: Dora Nginza Hospital, Nurses' Residence, Uitenhage Road. Tel: + 27 (0) 41 464 0600.
Hospitals:
Dora Nginza Hospital - Spondo Rd, Zwide, tel: +27 (0) 41 406 4111
Netcare Greenacres Hospital - Ring Road, Greenacres, tel: + 27 (0) 41 390 7298
Livingstone Hospital - Standford Road, Korsten, tel: +27 (0) 41 405 9111
Mercantile Private Hospital - Durban Road, Korsten, tel: +27 (0) 41 401 2700
Provincial Hospital - Gipson Street, Mount Croix, tel: +27 (0) 41 392 3911
St George's Hospital - Park Drive, Central, tel: +27 (0) 41 392 6111
Medical Services: Visitors are responsible for their own medical needs and should obtain medical insurance prior to their arrival. Doctors are listed under "Medical" in the Telephone Directory.
National Renal Care: Dialysis, (Peritoneal, Chronic Haemodialysis, Acute Haemodialysis - Hospitals). 223 Cape Rd, Greenacres, tel: +27 (0) 41 374 5562 / 374 9688, 24hr call phone +27 (0) 79 667 2478 / www.nrc.co.za

Travel Clinic: Netcare Travel Clinic makes health facilities more accessible to travellers. The Clinic provides travelers with information, advice and health vaccination service. Medicross Healthcare Group, 17 Ave., Walmer, Tel: +27 41 395 7512 / www.travelclinic.co.za
MONEY MATTERS
Banking hours: Operating hours for commercial banks are Mon. to Fri. 09h00 to 15h30, Sat. 08h30 to 11h00.
Banks:
First National Bank - 293 Cape Road, Newton Park, tel: +27 (0) 87 345 1120 / www.fnb.co.za
ABSA Commercial Bank - Corporate Place, Ring Road, Greenacres, tel: +27 (0) 41 396 5500 / www.absa.co.za
Standard Bank of SA Ltd. - 1 Pickering Street, Newton Park, tel: +27 (0) 41 390 2400 / www.standardbank.co.za
Nedbank – The Bridge Shopping Centre, Ring Road, Greenacres, tel: +27 (0) 41 391 4200 / www.nedbank.co.za
Credit Cards and Travellers' Cheques: Most shops and hotels will accept all major credit cards as well as travellers' cheques.
Currency: The local currency is the South African Rand (ZAR) = 100 cents (c). Notes issued are R200, R100, R50, R20 and R10. Coins issued are R5, R2, R1, 50c, 20c, 10c and 5c.
Foreign exchange: Foreign currency may be exchanged at some Commercial Banks and Travel Agencies.
Rennies Foreign Exchange – Shop 89, Walmer Park Shopping Centre, tel: +27 (0) 41 368 5890. (Open Mon. to Fri. 08h30 to 16h30, Sat. 08h30 to 12h00).
Imali Express – Arrivals Hall, PE Airport, tel: +27 (0) 41 581 2483. (Open Mon. to Fri. 06h00 to 20h00, Sat. 07h00 to 17h30, Sun. 08h00 to 20h00).
Imali Express Boardwalk Mall, Shop no37a. Tel: 041 054 5394. Opening times Mon- Sat 09:00 – 7pm Sun and Public holidays 09:00 – 5pm.
Tipping: A 10% tip is standard in restaurants.

VAT (Value Added Tax): South Africa has a Value Added Tax System of 15% on purchases and services. Foreign visitors can reclaim their VAT on collective purchases of more than R250.00.
INFORMATION SERVICES
Visitor Information Centres (VICs) in Nelson Mandela Bay:
Airport Visitor Information Centre, Chief Dawid Stuurman International Airport, Arrivals Hall, Tel: +27 (0) 41 581 0456/7 (Mon. to Sun. 07h00 to 17h00)
Donkin Visitor Information Centre, Donkin Reserve Lighthouse Building, Belmont Terrace, Central, tel: +27 (0) 41 585 8884 (Mon. to Fri. 08h00 to 16h30, Sat.& public holidays. 09h00 to 15h00)
Visitors Information Centres (VICs) in the Eastern Cape:
Inxuba Yethemba Municipality – J Calata Street, Cradock, tel: +27 (0) 48 801 5135. https://iym.gov.za/index.php/tourism/
Eastern Cape Parks and Tourism Agency (ECPTA) - Head Office, 5231, 17-25 Oxford St, East London. tel: +27 (0) 43 705 4400, Email: info@ectpa.co.za / https://visiteasterncape.co.za/
Graaff-Reinet Publicity Association - Church Street, Graaff-Reinet, tel: +27 (0) 49 892 4248. E-mail: info@graaffreinet.co.za or manager@graaffreinet.co.za / www.graaffreinet.co.za
Kenton-On-Sea / Bushmans River Mouth Tourism - tel: +27 (0) 46 648 2411, Email: info@kenton.co.za / www.kenton.co.za
Makana Tourism – Grahamstown - 63 High Street, Grahamstown, 6140, tel: +27 (0) 46 622 3241. E-mail: info@grahamstown.co.za / www.grahamstown.co.za
Middelburg Karoo Tourism – 8 Meintjies Street, tel: 064 907 9552. E-mail: middelburgkarootourism@gmail.com / www.middelburgkaroo.co.za
Ndlambe Tourism - Port Alfred - Market Building, Pascoe Crescent, Port Alfred, tel: +27 (0) 46 624 1235. E-mail: tourism@sunshinecoasttourism.co.za / www.portalfred.net
Buffalo City Tourism (incorporating East London, King Williams Town, Bhisho) – Orient Beach Tel. 043 705 3556 Hemingways Tel. 043 721 1007 K.W.T Tel. 043 642 1215 Email admin@buffalocitytourism.co.za E/ tamarahm@buffalocity.gov.za
Orient Beach Pools Complex, East London, Eastern Cape, South Africa Sundays River Valley Tourism / Greater Addo Route – tel: 042 230 0066, E-mail: info@greateraddoroute.com / www.greateraddoroute.com