Travel & Tours

Travel & Tours
The diverse scenery and activities of Nelson Mandela Bay and surrounding areas offer tourists a huge variety of trips, tours and excursions to choose from. Nelson Mandela Bay is an eco-city, a historical, cultural, conferencing and a fun-in-the-sun-city!
The Bay offers an unbeatable variety of coastal and nature walks within the city limits on well-marked trails which can be self-guided or accompanied by expert trail guides.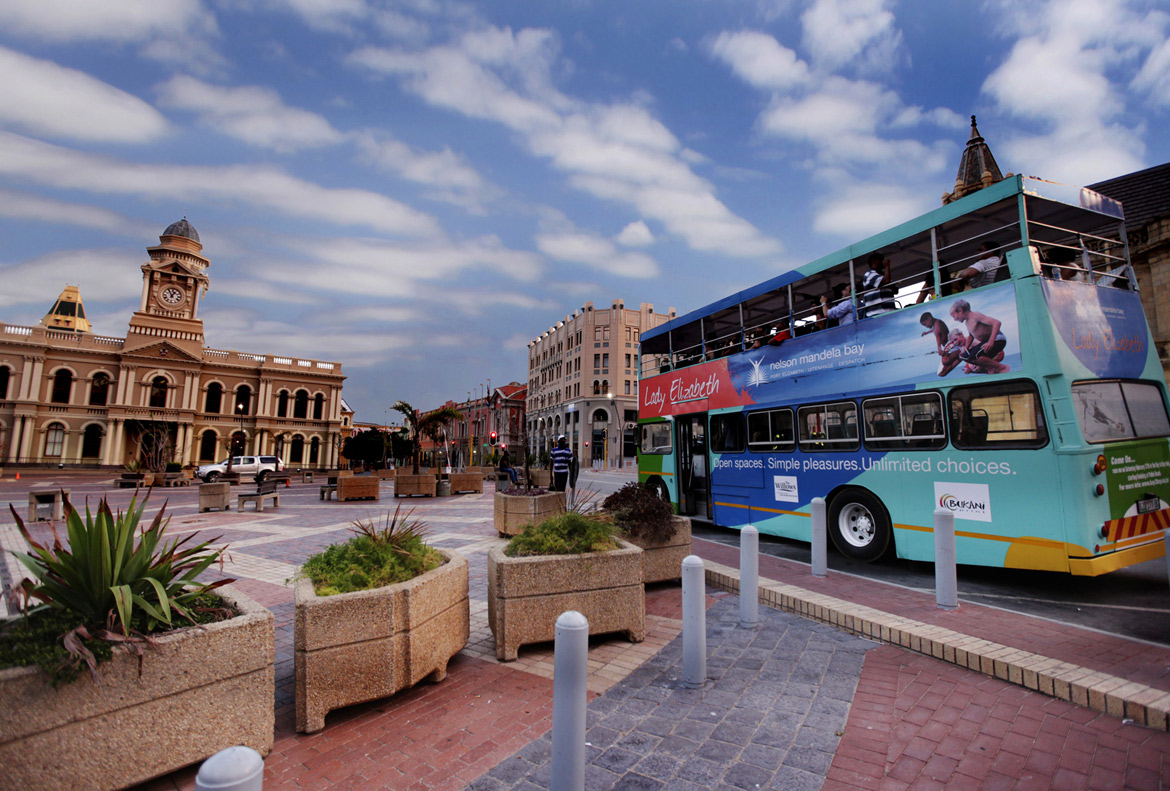 The wide variety of scenic day tours and excursions that are on offer have charmed many travelers. The tours available are specialised and of a very high standard. The city tours usually incorporate many of the historical attractions as well as the modern developments in the Bay. Tour guides are flexible and willing to modify the tour according to your individual needs. The heritage and historical tours, walking tours and trails through Nelson Mandela Bay provide visitors with a historical perspective. The wide variety of scenic day tours and excursions offer a fascinating and informative way to discover our Bay and surrounding areas.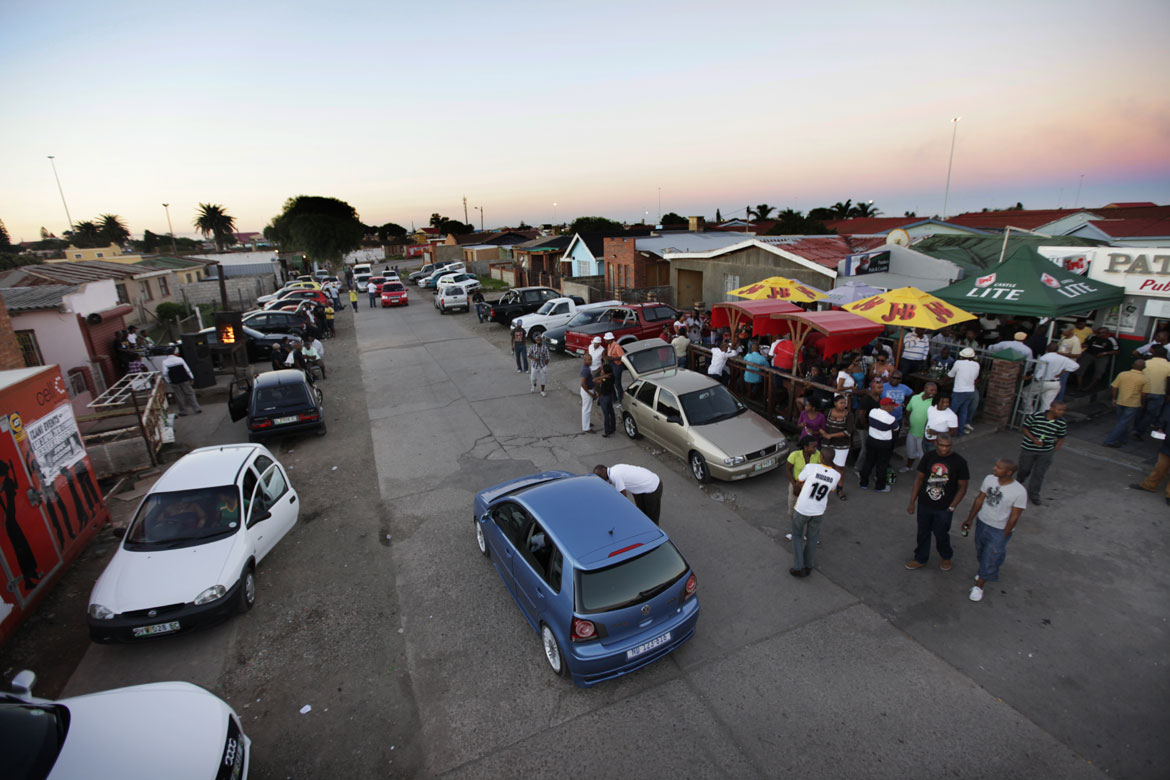 Guided tours of the townships offer an alternative to the glossy pre-packaged "bus window" view of South Africa. Tour operators and guides strive to give tourists the opportunity to meet "the real people" and understand the many issues of our diverse country and region. A visit to the local shebeen is always regarded as one of the highlights of any township tour!
It is alleged (and experienced) that Nelson Mandela Bay has an over-abundance of "ghosts" lurking in Central Hill, the city's oldest suburb and historical heartland. The experience of a "ghostly" historical tour, a haunted tour or a graveyard tour will add a ghostly flavour to your holiday. It is an experience that guarantees to haunt you for ever more!
Tours to the various private and provincial game reserves in close proximity to Nelson Mandela Bay will introduce the visitor to the rich, diverse and exciting fauna and flora of the region. Registered specialist guides can cater for guests and groups with special interests topics such as birds and wildlife, shipwrecks off the coast, fossils, indigenous flora, conservation of our marine resources, and more.
Guided hunting packages and tours to game reserves, photographic and bird-watching safaris, bow hunting, trophy hunts and game-bird shooting are also on offer.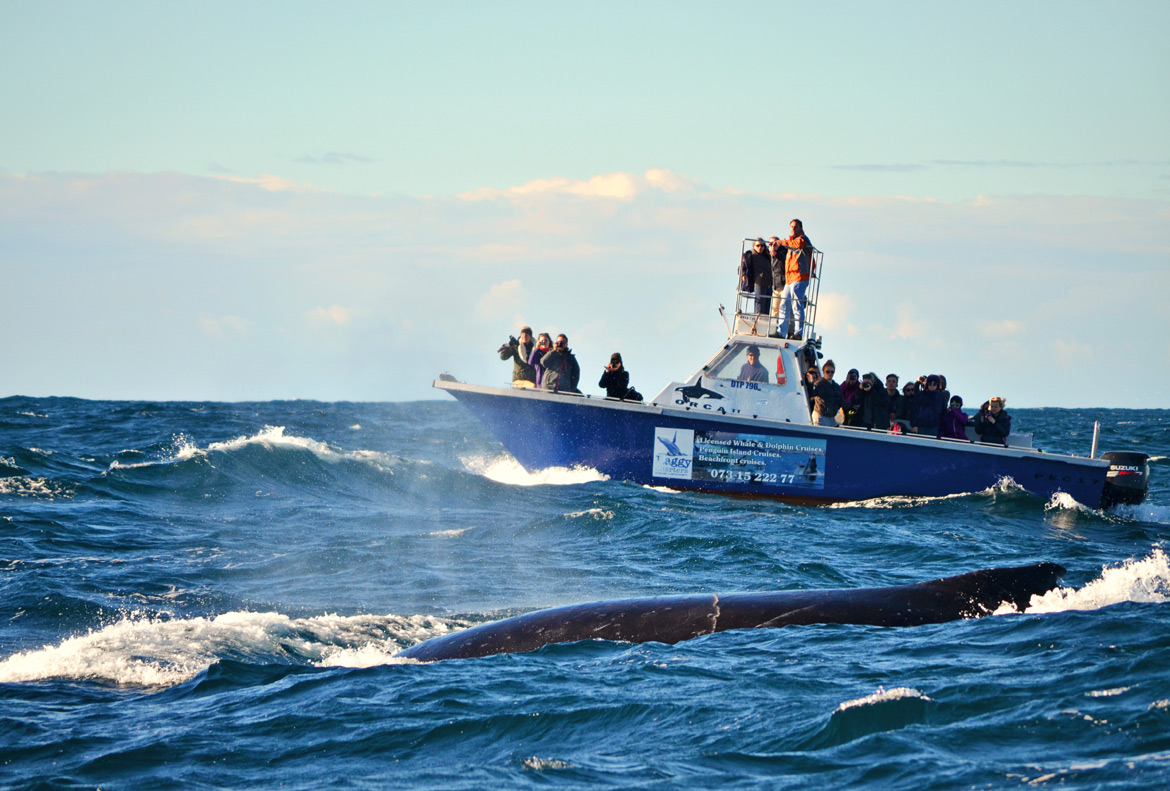 The many tour operators, tour guides and travel agents in the area will assist you to plan your holiday according to your preferences, budget and time available. They can also organise and package your trip to include adventure, eco-excursions, one-day sightseeing trips, ocean activities, cultural experiences or wildlife and agricultural outings.
All tour guides in South Africa are registered with the government regulatory body, Tourism SA, ensuring world class standards and service. Qualified tour guides will usually display a badge as proof of their qualifications and you are entitled to ask to see any tour guide's badge or registration certificate before traveling around with such a person. This will ensure that you are getting the best possible service and value for your money. Guides need to pass rigorous nature, history and first-aid tests before being registered and are required to undergo advanced driving lessons and obtain this license before they are allowed to drive tourists around.
For a list of accredited tour guides based in Nelson Mandela Bay who offer a wide spectrum of guided tours and excursions, contact Nelson Mandela Bay Tourist Guide Association, Secretary (Lyn Haller) on tel: 041 379 1629 / Cell: 082 822 4717. E-mail: tours@umzantsi.co.za. Nelson Mandela Bay Tourism on tel: 041 585 8884 / 583 2030. E-mail: mail: info@nmbt.co.za.
Suggested Itineraries

Suggested Itineraries
How to use this as a guide
This guide is aimed at assisting self drive tourists as well as tour operators to compile an itinerary of activities for their stay in Nelson Mandela Bay.
This guide contains 20 full day suggested itineraries. Visitors staying multiple days in the city can select the days they are interested in and combine them to fill or extend their stay.
Each day is divided into three components (morning, afternoon and evening). Although the three components were paired to compliment a day's activity theme, each activity could be independent of the day's other suggestions. This means that visitors are also able to shuffle the...
Routes

Routes
Add a unique travel experience to your holiday itinerary. A wide variety of exciting attractions are linked along particular routes in order to encourage independent travellers to take time to explore Nelson Mandela Bay and surrounding areas, maximize your enjoyment and extend your stay.

Pick up your free copy of the Route Guides at any NMBT's Visitor Information centre, or download them below, and explore any of the following routes:

Culture Vulture Map: The Culture Vulture Map lists cultural and historical attractions found within Nelson Mandela Bay. Explore the route and discover our rich History and Culture. Download

Kiddies Karousel Map: The Kiddies Karousel...