Competition: WIN AN OVERNIGHT CANOE EXPEDITION ON THE NUKAKAMMA TRAIL - SUNDAYS RIVER
Competition Duration: 31 October 2019 to 30 November 2019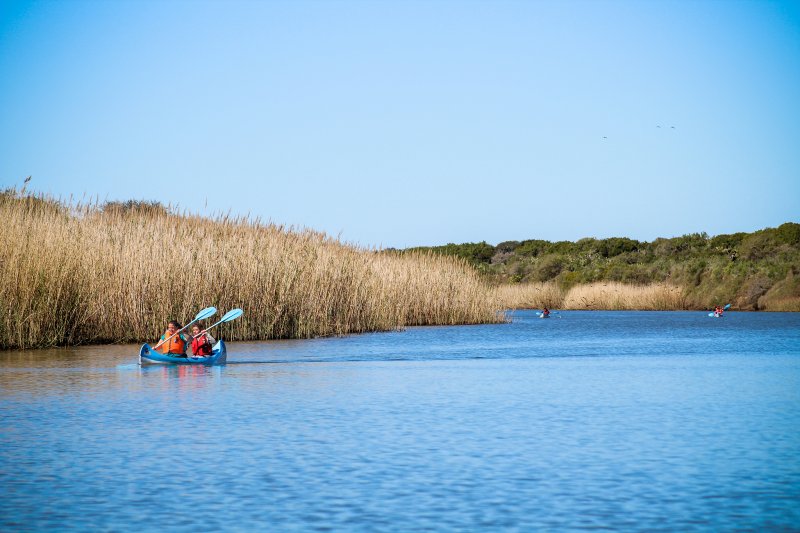 Win an overnight canoe expedition on the Nukakamma Canoe Trail – the only Green-Flag-status canoe trail in South Africa valued at R4200.00.
Experience the serene beauty of the Sundays River and its abundant natural attractions on the Nukakamma Canoe Trail - South Africa's only canoe trail to have been awarded Green Flag Status.
The Khoisan named the river 'Nukakamma' (grassy water) due to its green, grassy banks and this self-guided safari is one not soon forgotten. Keep an eye out for kudu, bushbuck, porcupines, Cape otters, monkeys and over 200 recorded species of birds on your adventures.
Guests paddle to the overnight cabin located right on the banks of the river, with no neighbours but nature, where they can swim, walk, paddle and finish off their day with a braai and a beautiful sunset enjoyed from the deck. The next morning, guests will paddle back to Sundays River Adventures' base.
WHAT TO BRING:
The cabin is rustic, so all necessities should be packed. Bedding is included but please bring along anything else that you would need for camping including sunscreen, warm clothes, food and drinks, and insect repellent.
For more information on the Nukakamma Canoe Trail visit: https://sundaze.co.za/canoeing/#tab-71c703afbb4ed5928c3
SOCIAL MEDIA:
Facebook: @Nukakamma
Instagram: @nukakammacanoe