Bay Autumn Picnic
04 May 2019 - 04 May 2019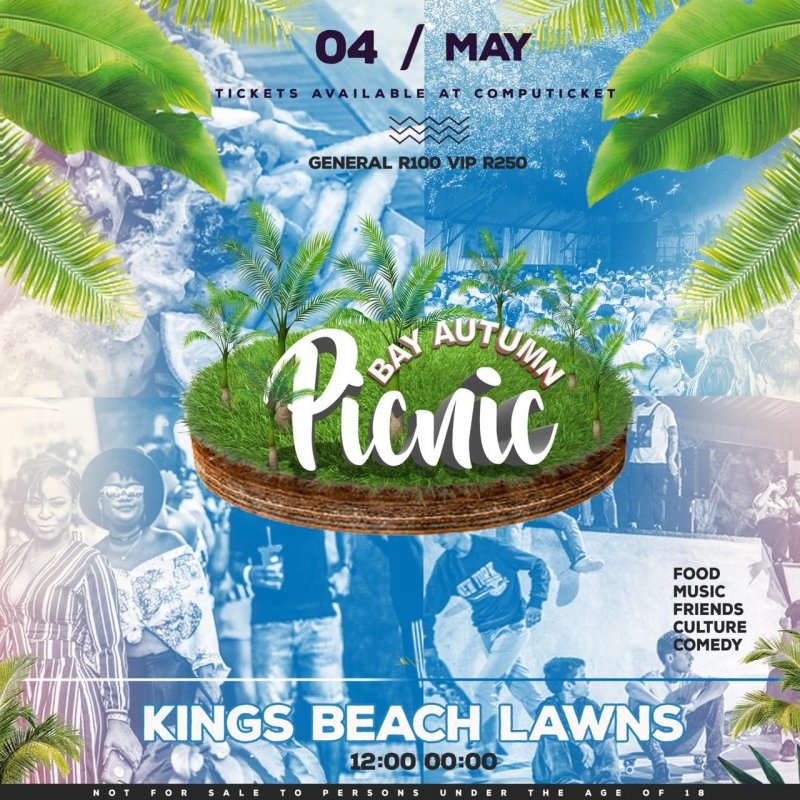 Autumn marks the transition from summer to winter, as the duration of daylight becomes noticeably shorter and the temperature cools down considerably and leaves begin to shred. The earth begins to show its utmost beauty by the numerous colors exhibited by nature, greens turning into orange and into brown signaling change is upon us.

Bay Autumn Picnic seeks to illustrate that even though change is upon us, we have not lost the spirit of Fun, Family, Friends and great Experiences.

Bay Autumn presents an annual picnic that will encapsulate all the beauty that Mandela Bay City has through an annual picnic filled with food, music, comedy, friendships and culture.
Opening Times
12:00
Costs
R100 General and R250 VIP
Contact Details
Where
Venue:
Kings Beach Grass Embankments
Event Address:
Kings Beach
Humewood
Port Elizabeth
MAP
Latitude : -33° 58' 22.70" S | Longitude : 25° 38' 39.44" E