Christmas in the Park
24 November 2018 - 24 November 2018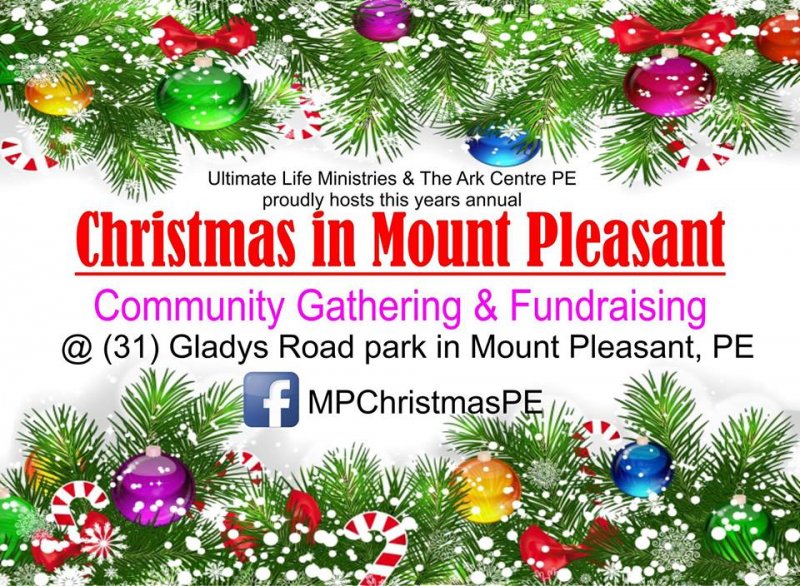 It is that time of year again and we are asking for Port Elizabeth's support towards the Annual Christmas in the Park Charity Fundraising Event to be hosted again at (#36) Gladys Road, Mount Pleasant, PE.
We are looking for sponsors and donations towards this event...
Stall spaces available at R200/stall so please make sure to book your stalls in advance with your payment for your stalls as well to secure that stall space.
Music, Santa, Spider man and Captain America, and more activities planning to come..
We will be planting a "Christmas" tree for usage thereof each year as "the" Christmas Tree.
We are fundraising towards the Animals and .. So please bring some dog/cat food with...
Visit/Contact us at
facebook.com/MPChristmasPE/
In 2016 we started the Christmas in the Park and had a whooping 190 turnout, with loads of gifts for the children, and donations towards CANSA. This year, we are hosting it earlier, on the 24th November from 2 pm till 6 pm, @ the park in Gladys Road, Mount Pleasant, PE, where everyone is welcome to come and join us, with fires burning, spit braai , wors rolls and hamburgers for sale, refreshments, Santa coming to hand out gives to kids (with parents pre-deliver labelled gifts beforehand), jumping castles, face-painting, kids activities, Stalls , Demonstrations, and Music.... As this is a non-profit event, we are asking the community and businesses for their support, to donate or sponsor this event. All donations received will be donated to a selection of an Animal charities this year, namely AACL and to The Reeva Rebecca Steenkamp Foundation for educating and empowering against women and children abuse. We also ask for donation of Animal food. We will be also advertising the sponsor's businesses in the social media, newspapers and give allowance to businesses to put up a flag/banner/sign at the park.
Opening Times
14h00 - 18h00
Costs
FREE
Contact Details
Where
| | |
| --- | --- |
| Venue: | 31 Gladys Road, Mount Pleasant, Port Elizabeth, 6070 |
| Event Address: | 31 Gladys Road, Mount Pleasant, Port Elizabeth, 6070 |
MAP
Latitude : -33° 59' 58.13" S | Longitude : 25° 32' 18.82" E