Clay Workshop (Hosted by Art with Heart)
04 November 2023 - 04 November 2023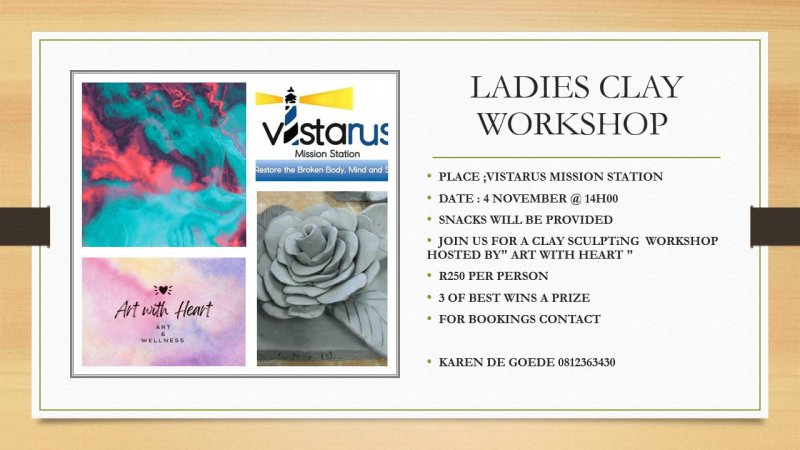 Children's charity birthday parties along with Art with Heart will be hosting a clay workshop at R250 per person.
Prices for the 3 best sculptings and lots of lucky draws are up for grabs.
Each person who brings a gift, chips or sweets gets their name in a lucky draw.
For more info contact Karen 0812363430 or email karendgoede2@gmail.com
Opening Times
14h00
Costs
R250
Contact Details
Where
Venue:
Vistarus Mission Station
Event Address:
Ambrose Street,
Sydenham
MAP
Latitude : -33° 55' 33.54" S | Longitude : 25° 36' 7.18" E