Community Chest Winter Woolly Drive 2017
01 June 2017 - 30 June 2017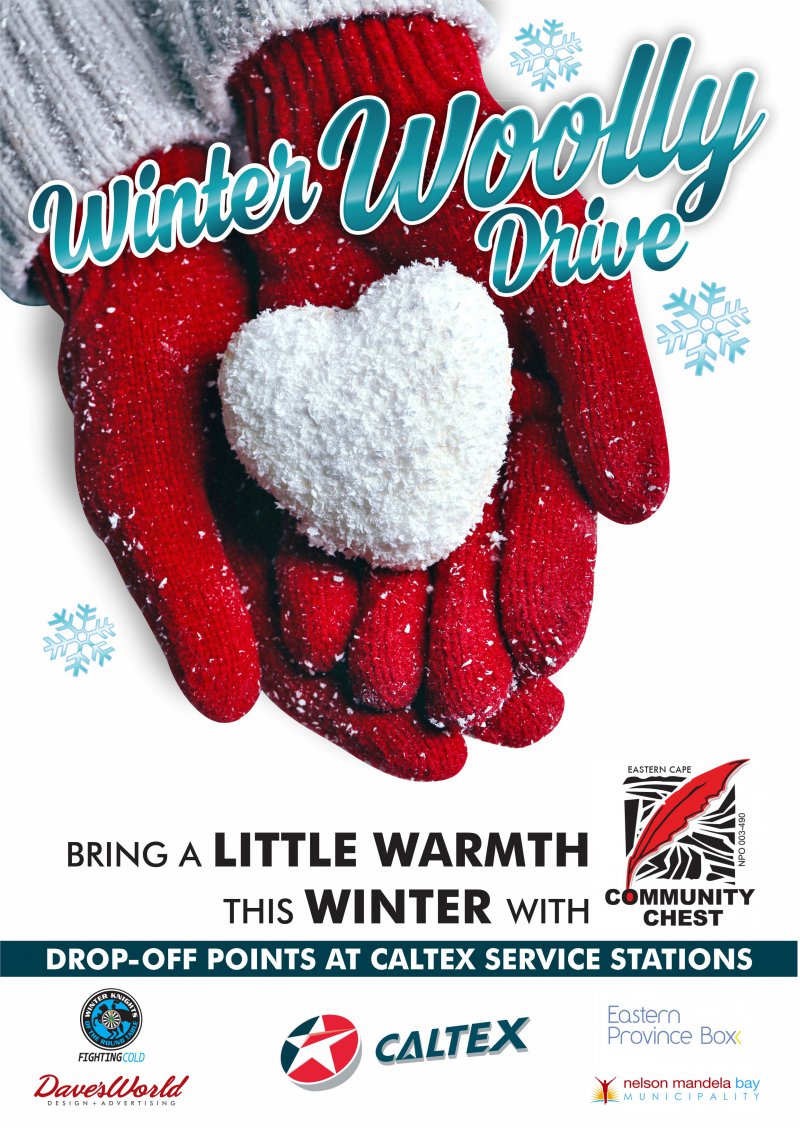 Community Chest will be hosting their annual Winter Woolly Drive during the month of June. This campaign is our biggest fundraising project and plays a vital role in our needy community. Not only does this project make a huge impact during the cold winter months but it also render relief to the people in the metro who are affected by floods or fire. The purpose of this campaign is to collect much needed warm goods, blankets and non-perishable food.
Donations can be dropped off at the Community Chest offices, 35 Clyde Street, Central. If you can't drop you can give us a call on 041 582 15 92 and we will collect.
Additional drop off points will be at participating Caltex service Stations in the Eastern Cape.
Members of the public are invited to donate clothes and money at the following intersections on Friday, 30th June 2017.
William Moffet/Cape Road
M4/Walmer Boulevard
Standford Road/Aubrey Street
This campaign is supported by our Patron, Honourable Mayor Athol Trollip.
Be part and bring a little warmth this winter to support the Community Chest Winter Woolly Drive.
Contact Details
Where
Venue:
Community Chest
Event Address:
35 Clyde Street,
Central,
Port Elizabeth
MAP
Latitude : -33° 57' 46.04" S | Longitude : 25° 36' 41.59" E