iMusiq, Food & lifestyle Festival 2019
07 December 2019 - 07 December 2019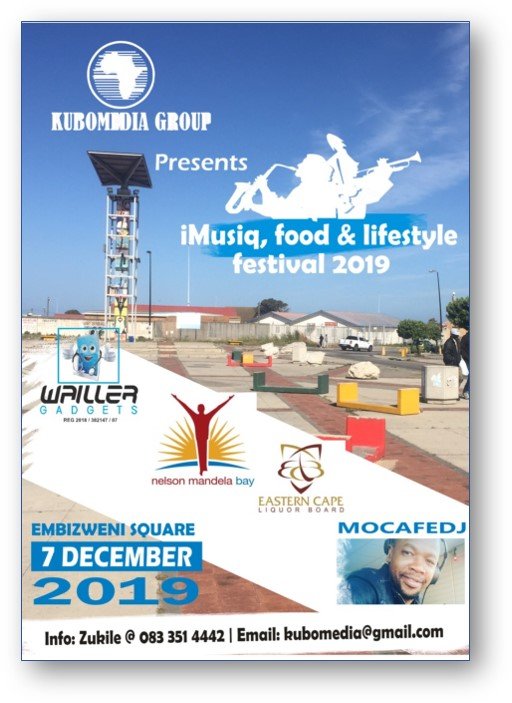 1st Annual iMusiq, Food & lifestyle Festival 2019 will hit the shores of the Nelson Mandela Bay to educate youth about good food, lifestyle and we also intend to target unemployed youth to be part of the global active tourism community with various services to export from Nelson Mandela bay.
iM Connect powered by Telkom intend to partner with Nelson Mandela Bay Metro Municipality to motivate young people about 4th industrial revolution opportunities in food, IT and Tourism industry that create sustainable jobs on monthly basis.
Therefore, we invite youth to come together on the 7th of December 2019 to be part of iMusiq, food and lifestyle festival 2019 that will assist unemployed youth, women and disabled to access job opportunities within tourism, IT, Media and education.
Opening Times
13h00 till 18h00
Costs
Free
Contact Details
Where
Venue:
Embizweni Square
Event Address:
Mendi Road
New Brighton
MAP
Latitude : -33° 54' 0.14" S | Longitude : 25° 35' 32.98" E