JBay Winterfest
02 July 2018 - 16 July 2018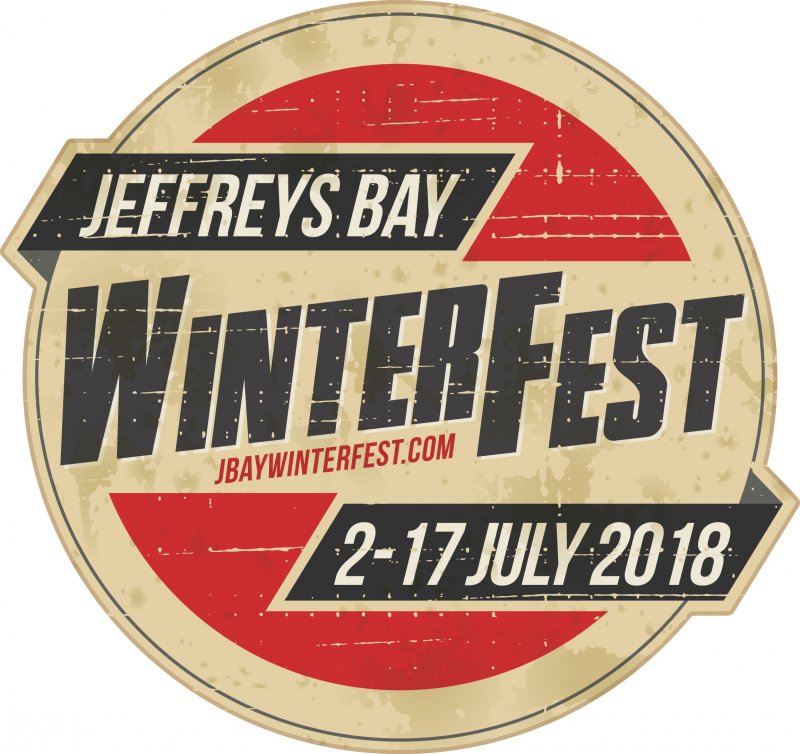 JBay – The JBay Winterfest 2018 promises to be an action-packed two weeks of sports and cultural events, with an amazing line-up of competitions and happenings. The town of JBay will light up for this festival, with foreign competitors and media flocking into town for the festival, along with local competitors, media, spectators and fans, as all the various tournaments unfold.

Corona Open JBay Men and Women

Now entering its sixth year, the JBay Winterfest is anchored by the Corona Open JBay Men's and Women's Championship Tour (CT) surfing event at Supertubes, presented by the World Surf League. World champions, former event champions and everyone else on the CT will be present, including John John Florence, Kelly Slater, Jordy Smith, Filipe Toledo and tour rookie Mikey February. On the Women's side we can expect Steph Gilmore, Carissa Moore, Lakey Peterson and Tatiana Weston-Web amongst others. The waiting period for the events are from 2-16 July.
Other events include:
THE FUNDURO:
Slake Adventures will be hosting their fifth JBay Winterfest Funduro this year. The main loop consists of 15 km single track and is measured as easy-medium in difficulty. The terrain will consist of both flat and technical riding. The new unridden terrain will be super fun with some surprises on the way. The event will take place on Saturday 7 July.
THE JBAY WINDFARM MTB CLASSIC
Established as one of the top events on the Eastern Cape off-road calendar, the JBay Wind Farm MTB Classic promises to once again be a highlight of the JBay Winterfest.

Over the past five years, organisers of the JBay Wind Farm MTB Classic have worked each year to innovate and improve both the routes and rider experience. The event will take place 14 July
ENDURADE JBAY X TRAIL RUN
The Endurade JBayX is unique in concept, entailing 3 individual 20Km trail runs, all starting 12-hours apart, showcasing the best of the Jeffreys Bay area. The total distance covered will be just over 60km.

A 10km trail run and 5km fun beach run / walk will be presented on Sunday 15 July, starting at 9:00am and 10:00am respectively. Both these events will be suitable for families, friends, supporters and first time trail runners. This takes place from 13-15 July.

COLDWATER CLASSIC
Now in its 6th year, the Coldwater Classic forms part of the JBay Winterfest being held from 2nd – 17th July 2018 in Jeffreys Bay.

Swimmers can experience the thrill and challenge of swimming a triple mile in sub 15 degree water where swimmers wear one Speedo type costume, goggles and a standard silicone swim cap (English Channel swimming rules apply). This takes place on 8 July.


SKINS FISHING COMPETITION
The 6th Winterfest Skins Fishing Competition will be taking place during this year's JBay Winterfest. This event has seen massive growth over the past five years and is now one of the biggest and most unique shore angling competitions in South Africa!

It is literately divided into six mini comps or 'skins' each lasting one hour. The person who catches the highest-scoring fish for that hour will win the R3000 cash 'skin' and any other prizes allocated to that skin. If it happens that no fish are recorded for any skin, the cash (and other prizes) will carry over to the next skin (this will then be worth R6000) etc. This takes place on 14 July.

--

More information on the JBay Winterfest can be found at www.jbaywinterfest.com
Contact Details
Where
| | |
| --- | --- |
| Venue: | Jeffreys bay |
| Event Address: | Jeffreys Bay |
MAP
Latitude : -34° 1' 51.91" S | Longitude : 24° 55' 59.96" E