National Science Week
07 August 2017 - 12 August 2017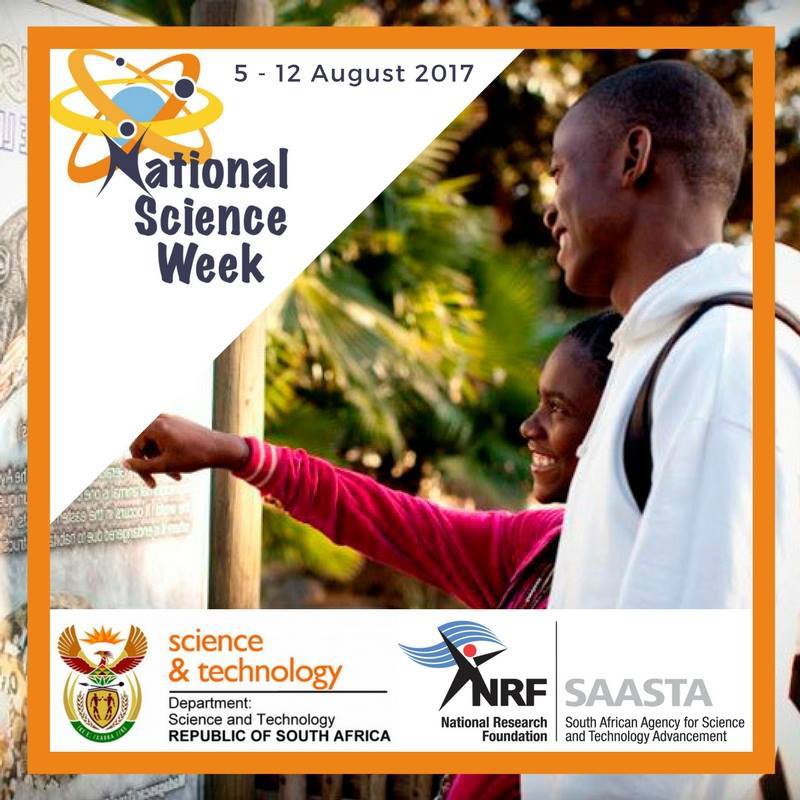 National Science Week, an initiative of the Department of Science and Technology (DST) is a countrywide celebration of science involving various stakeholders and/or role players conducting science-based activities. National Science Week is run in all nine provinces simultaneously at multiple sites per province.

The South African Agency for Science and Technology Advancement (SAASTA), a business ...unit of the National Research Foundation (NRF), will continue to play the role of National Project Manager for the National Science Week.

The focus week will run from Monday 7 August to Saturday 12 August 2017, with a grand launch event on Saturday 5 August. A lead up event on Saturday 29 July in Port Elizabeth, will include fun and exciting events for the whole family.

In addition to contributing to science, engineering and technology among various sections of the population, the National Science Week is intended to expose the public, educators and learners to science-based careers, particularly disadvantaged sections of the population.
Programme: http://www.saasta.ac.za/programmes/focus-weeks/national-science-week/
The NSW 2017 national launch event will be hosted by Nelson Mandela Metropolitan University (NMMU) Missionvale campus on Saturday, 5 August.Each year a different theme is chosen and activities are offered around the theme to the target audiences. The theme for 2017 is "Advancing Science Tourism ".
Contact Details
Where
Venue:
Nelson Mandela University - Missionvale Campus
Event Address:
Johnson Road,
Missionvale,
Port Eizabeth
MAP
Latitude : -33° 52' 18.93" S | Longitude : 25° 33' 9.23" E