Organ Crawl
09 November 2019 - 09 November 2019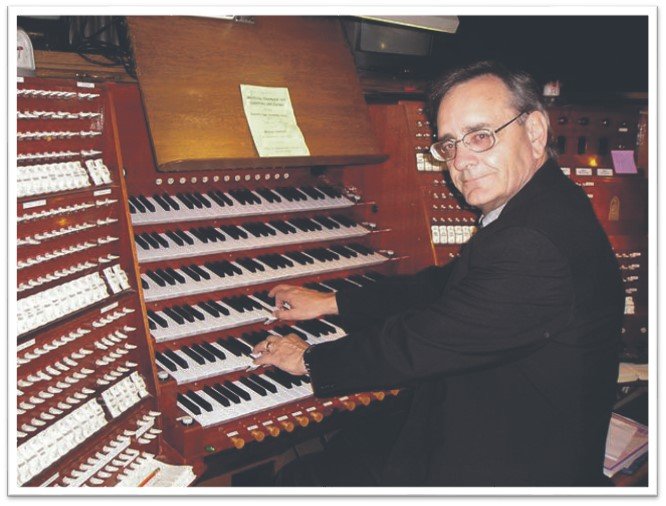 The Feather Market Organ Society invites you to its annual Organ Crawl to three organs.
14:00: The Lutheran Church (Friedenskirche), c/r of Martin and Luke Roads, Springfield.
At the traffic light, more or less opposite Moffet on
Main, turn westwards into Martin Road and continue to where it intersects with Luke Road. It's our first visit to this church, and Mr. Henry Newman, will receive us and tell us something about the history of the church. I will demonstrate the small but lovely two manual and pedal mechanical pipe organ with 7 stops and 366 pipes, and the counter-tenor, Segun Soyemi, will sing two songs. It was built in 1999 by Mr. Jan Pekelharing. We then depart at 14:40 to St. John's Anglican in Walmer.
15:00: St. John's Anglican c/r 8th Ave and Church Road, Walmer.
It is also our first visit to St. John's. Mr. Tim Douglas-Jones, will receive us and give a brief background of the church's history. The organist of St. John's, Mr. Justin Stone, will demonstrate the organ which is a two manual and pedal pipe organ, built in 1964, by Cooper, Gill & Tomkins. Since then it had been altered and enlarged. At 15:40 we'll leave for Summerstrand.
16:00: Summerstrand DR Church, Louis Botha crescent, Summerstrand.
This lovely organ is well-known and I will play two organ solos, as well as two duets for organ and piano with NMU Senior Piano lecturer, Dr. Erika Bothma. A further high point will be a short recital by the brilliant trombonist, Chadley Johnson. This will be followed by a special presentation. I quote our Chairman, Jenny Yates: " Honorary Life Membership will be bestowed on Prof. Albert Troskie in recognition of his tremendous contribution to the world of organ music."
At 17:00 we'll conclude the excursion with coffee (kindly sponsored by the Port Elizabeth Music Society), tea and refreshments.
The organ crawl is FREE for members of the FMOS.
You can join or leave the group at any stage – but remember, if you leave early, you will miss out on the refreshments!
Bring friends! The cost for non-members is only R 30.
Affiliation forms will also be available for persons interested in joining the Feather Market Organ Society for 2020.
We have an exciting TEN concerts lined up for next year!
Best wishes!
ALBERT TROSKIE (Secretary: FMOS) Tel: (041) 5037 854
(During the tour phone me on 082 726 9595 should you get lost!)
Opening Times
14h00
Costs
R30.00 for the whole event including refreshments.
Contact Details
| | |
| --- | --- |
| Contact Person: | ALBERT TROSKIE |
| Telephone: | 041 503 7854 |
| Cellphone: | 082 726 9595 |
Where
Venue:
The Lutheran Church (Friedenskirche)
Event Address:
C/r of Martin and Luke Roads,
Springfield
MAP
Latitude : -33° 58' 59.44" S | Longitude : 25° 32' 47.49" E