Pikanini Chefs - Holiday Carnival
23 September 2019 - 30 September 2019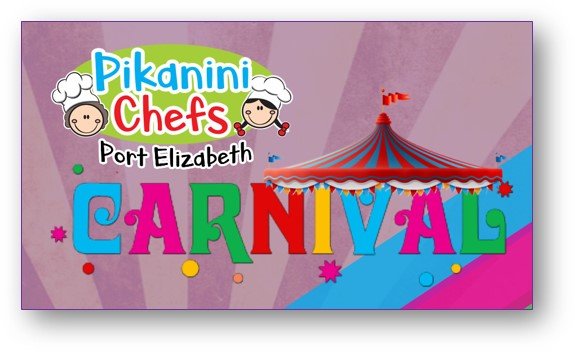 Holiday Club is around the corner and we are in the mood for a CARNIVAL!!
Please view our Holiday Club flyer attached and book as needed. We aim to fill the morning slot up first before opening an afternoon slot.
Note that we have moved. Our new address is:
87 Main Road Walmer
Next to A Peace of Art (between 7th and 8th avenue)
23 September
Mini Doughnut Cupcakes
Pizza Bombs on a stick
10:00 – 13:00
24 September
Ice Cream Cone Cake
Mini Burgers
10:00 – 13:00
25 September
Candy Floss Surprise
Cherry Bacon Oopsies
26 September
Caramel Popcorn Cupcakes
Cheese Doughnuts
27 September
Clown Cupcakes
Potato Twirls
28 September
Biscuit Pops
Fudge Twinkies
30 September
Pizza Pinwheels
Carnival Mini Cake
Ages:
3 – 14
R180 per child
20 spots available per day
Afternoon slots will be added if needed.
Includes Pass the Parcel
Opening Times
10h00
Costs
R180 per child
Contact Details
Where
| | |
| --- | --- |
| Venue: | Pikanini Chefs |
| Event Address: | 87 Main Road Walmer |
MAP
Latitude : -33° 58' 36.21" S | Longitude : 25° 35' 20.93" E