#ShareTheBay Photographic Exhibition
01 September 2017 - 29 September 2017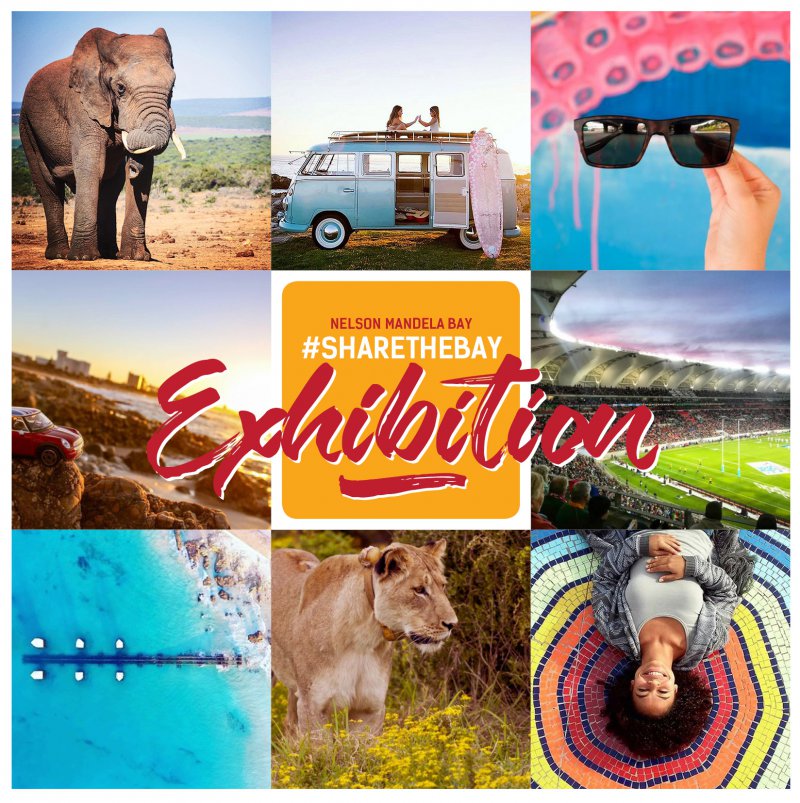 Ever since the launch of #ShareTheBay – an innovative digital campaign which encourages locals to share their experiences in the Bay – social media platforms such as Instagram and Twitter have been buzzing with images representing unique experiences in the Bay from the people of the Bay.
To date, there are currently 13 912 images under the #ShareTheBay hashtag.
That is 13 912 images representing the best of the Bay through the eyes of locals, domestic visitors, foreign tourists, photographers, teens, students, young adults, parents, and yes, even grandparents.
That is 13 912 images telling the stories of our people, our city, our heritage, the architecture and the beauty of our natural environment in and around the Bay.
That is 13 912 images from people who are taking the Bay by their own hands, promoting all it has to offer, being ambassadors and proudly proclaiming: We Do Tourism.
Following the ongoing success of Nelson Mandela Bay Tourism's #ShareTheBay campaign the second #ShareTheBay exhibition will take place in the month of September and it will be launched with Tourism Month on the 31st August 2017.
The public is invited to make their way to the Athenaeum (free entrance) during the month of September to experience the Bay through the lens of locals. The photos - printed on canvas - will be up for sale and the profits will go towards sponsoring a group of underprivileged youth on a tour to Addo Elephant National Park, a landmark in the Bay and a place they have never experienced before.
The Athenaeum is open weekdays from 9am until 5pm and situated at 7 Athol Fugard Terrace in Central, Port Elizabeth.
Opening Times
Monday to Friday from 09h00 to 16h30
Costs
Free
Contact Details
Where
Venue:
The Athenaeum
Event Address:
7 Athol Fugard Terrace,
Central,
Port Elizabeth
MAP
Latitude : -33° 57' 51.48" S | Longitude : 25° 37' 12.55" E