Something Intimate
07 December 2019 - 07 December 2019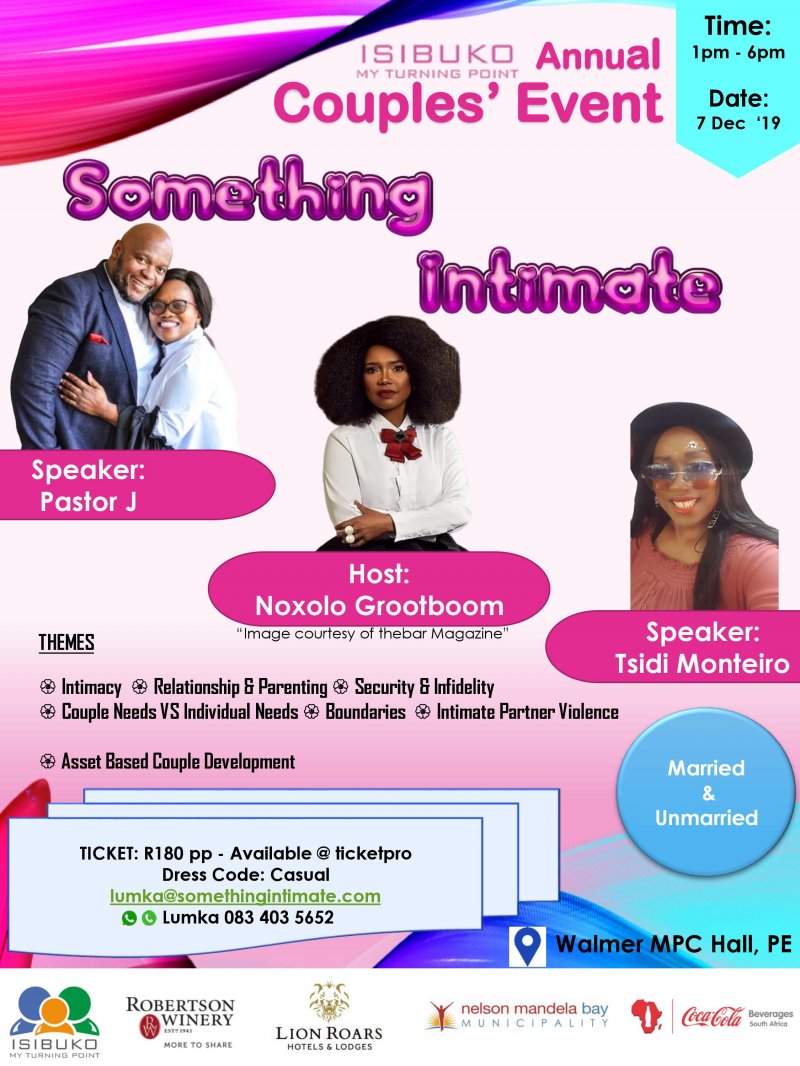 Life itself is very busy, couples are caught between trying to run their lives, keeping up with goals and needs that are never met AND maintaining healthy romantic relationships.
At the same time couples have so much to give; giving to their spouses, giving to themselves, giving to family/parents, giving to workplace, to church, to their children, careers, communities and to the relationship itself.
Therefore, the importance of them attending a "refill programme" like this must be realized. We promote the saying that says "you cannot pour from an empty cup"... What exactly could they give to the systems we have mentioned above when they feel that their cup is running out?
This is now, why it is so much important for them to be empowered, 'refilled' and supported so that they are restored and able be to fulfil the aims of the systems mentioned above.
This is a couples' event organized by the NPO called ISIBUKO MY TURNING POINT. The name of the event is called SOMETHING INTIMATE. The host will be NOXOLO GROOTBOON from SABC. Speakers will be TSIDI MONTEIRO from SABC and Pastor J from King Fisher FM.
Opening Times
12h00
Costs
R180 Per Person
Contact Details
Where
Venue:
Walmer MPC,
Event Address:
Fountain Avenue
Opposite Walmer High School
MAP
Latitude : -33° 59' 5.78" S | Longitude : 25° 35' 11.40" E