SPAR Kirkwood Wildsfees - Embracing the wild!
30 June 2017 - 02 July 2017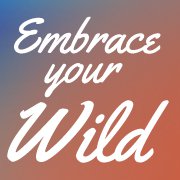 One of the Eastern Cape's favourite festivals, the annual SPAR Kirkwood Wildsfees, will be held from Friday, June 30, to Sunday, July 2.
As usual it will mark the start of the winter school holidays with three days of "Wild and Wonderful" experiences.
Held in the scenic Sundays River Valley and less than an hour's drive from Port Elizabeth, the Wildsfees is rated as one of the top festivals in South Africa – and one of the only festivals to cater for the whole family.
From nine in the morning visitors can shop at over 350 specialist stalls, let their taste buds go wild with freshly prepared delicacies, watch dare-devils in action and more.
Over half the stalls have already been taken up – with stallholders submitting their applications on the last day of the 2016 festival, according to festival director Jenni Honsbein.
A galaxy of South Africa's favourite stars then take to the stage, with the party going on late into the night under the Karoo sky.
Favourite experiences which will be back include a special Kidz Zone, the Walk on the Wildside experience, skaapkop langtafel, mohair expo, cooking demonstrations, wine stalls, as well as agricultural, new car and outdoor expos.
Contact Details
Where
Venue:
SPAR Kirkwood Wildsfees
Event Address:
Whytesweg
Kirkwood
MAP
Latitude : -33° 23' 46.62" S | Longitude : 25° 26' 19.77" E