Spirit of Place
10 May 2014 - 23 May 2014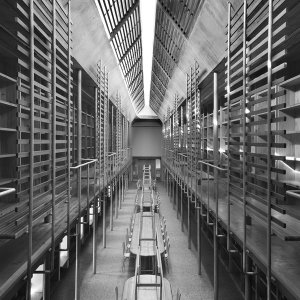 The Alliance Française Port Elizabeth is hosting a photographic exhibition by architectural photographer Wianélle Briers. The exhibition will feature work from her book published in 2013 – "Spirit of Place". This body of work explores an abstract aesthetic approach to architectural photography using three culturally significant sites in South Africa – the Red Location Precinct and Ubuntu Community Centre in Port Elizabeth as well as Freedom Park in Pretoria, Gauteng. These designs completed over the past decade have wide acclaim for their unique concept and construction, winning several high caliber national and international awards.
This form of abstract architectural photography heightens one's experience and understanding of the buildings by making apparent the intentions of each architect. The essence of the architecture is revealed through highlighting detailed fragments that might otherwise have gone unnoticed.
Key design elements such as line, form, contrast and balance are incorporated to produce an emotive series of photographic images.
Contact Details
Where
Venue:
Alliance Française
Event Address:
17,Mackay Street
Richmond Hill