St Andrew's Night Dinner
01 December 2018 - 01 December 2018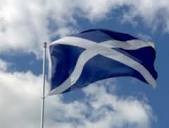 The Port Elizabeth Scottish Association will be holding the St Andrew's Night Dinner on Saturday, 1 December 2018, to celebrate Scotland's Patron Saint, St Andrew.
The event will consist of a three-course meal, and guest speaker, Pastor Kalju Priilaid will propose the Toast to St. Andrew.
A cash bar will be available.
The Algoa Caledonian Pipe Band will be in attendance.
The Venue will be the Club on Bird Street (P.E. St. Georges Club) in Bird Street, Central, where there is plenty of safe parking.

Tickets at R170 for members and R195 for non members can be obtained from Margaret Thompson on 082 320 3145 (email margarett@mweb.co.za). The cut-off date for booking is Tuesday, 27 November 2018.
Opening Times
19h00 for 19h30
Costs
R170 for members and R195 for non members
Contact Details
Where
Venue:
The Club on Bird Street
Event Address:
Bird Street
Central
Port Elizabeth
MAP
Latitude : -33° 57' 52.67" S | Longitude : 25° 37' 4.05" E