Symphonies Collide Concert
15 September 2019 - 15 September 2019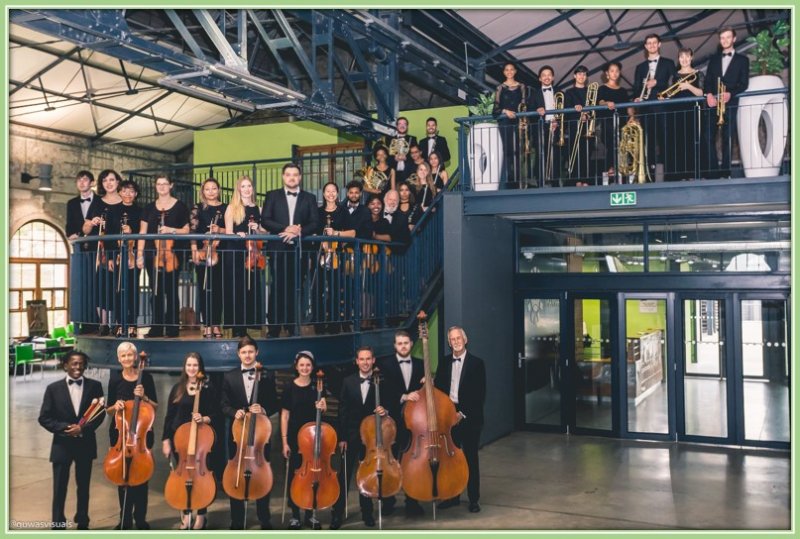 This September, the Nelson Mandela University Symphony Orchestra will be hosting its second concert for the year, "Symphonies Collide" in collaboration with the Nelson Mandela University Wind Orchestra. Audiences can look forward to a delightful afternoon of music showcasing the talent blooming within the Nelson Mandela University Music Department. The concert will be held in the Deary Hall at Pearson High School on Sunday, 15 September at 15:00.
The first half of the concert will see Tania Leurquain-Steyn conducting the Nelson Mandela University Wind Orchestra with music ranging from pop-rock to soul as well as a traditional South African arrangement. This performance also foregrounds the improvisation skills of NMU music students - highlighting the diverse styles of music that the NMU Music Department has to offer.
The second half will see the Nelson Mandela University Symphony Orchestra, under the baton of Grant Snyman, performing works by Vasily Kalinnikov, Allan Stephenson and Peter Louis van Dijk as well as popular film music composed by local and international artists. This is also the programme that the orchestra will be taking on tour to Durban later this year after being invited to participate in this year's South African School Band (SABSA) National Competition.
Tickets can be purchased for R60 (adults) & R40 (pensioners, scholars & students) from the South Campus Music Department, Pearson High School or at the door on the day of the concert. However, tickets are limited.
For more information, please contact Nicky Bosman on (041) 504-4235. Thank you to the Nelson Mandela University, Pearson High School, The SAMRO Foundation and Concerts SA for their incredible support and for making this concert possible.
Opening Times
14h00
Costs
Adult: R60 / Pensioers, Students & Scholars: R40
Contact Details
Where
Venue:
Pearson High School
Event Address:
Deary Hall
Jenvey Road,
Summerstrand
MAP
Latitude : -33° 59' 27.60" S | Longitude : 25° 39' 59.71" E