Township Tourism Indaba - Growing Township Tourism Together
07 September 2021 - 07 September 2021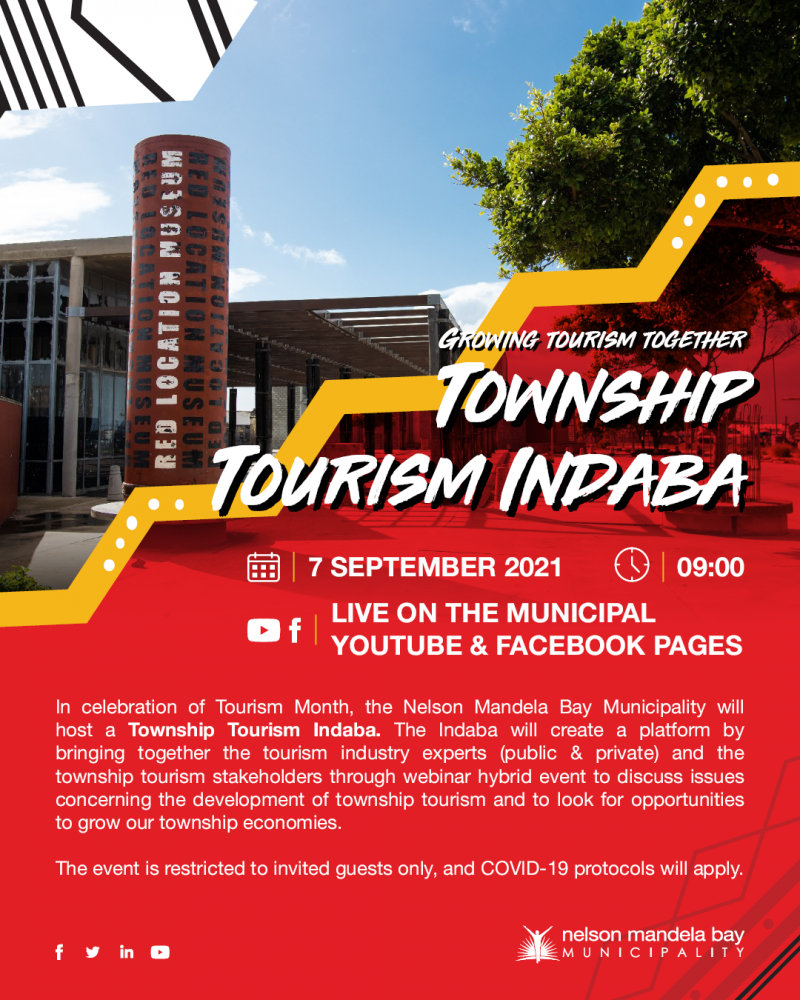 EDTA will be hosting a Nelson Mandela Bay Township Tourism Engagement that will take place on 7 September 2021 and will commence from 09h00-11h00.
The township tourism engagement will create a platform by bringing together the tourism industry experts (public & private) and the township tourism stakeholders through webinar hybrid event to look for opportunities to grow our township economies. EDTA in 2020 developed an Economic Recovery Framework that seeks to form the basis of restoring the Nelson Mandela Bay economy post the impact of Covid 19 pandemic. The framework sets out to reflect on issues affecting tourism development and promotion to Nelson Mandela Bay and one key issue identified was growing our Township Economies.
The session aims to create engagement as to identify and find solutions to grow tourism to our local townships. There will be two main topics that will be discussed including Nelson Mandela Bay's Township Tourism Product as well as Tourism Development - Unlocking Opportunities and Community Ownership.
Unfortunately, due to Covid 19 Regulations and the variety of important stakeholders whom play a role in the development of tourism we have to limit the number of attendees, therefore will also be live streaming the event for those who cannot be present at the event.
Please keep an eye on our social media pages for the link.
Opening Times
09:00
Costs
free
Contact Details
Where