Uitenhage Market
06 September 2015 - 06 September 2015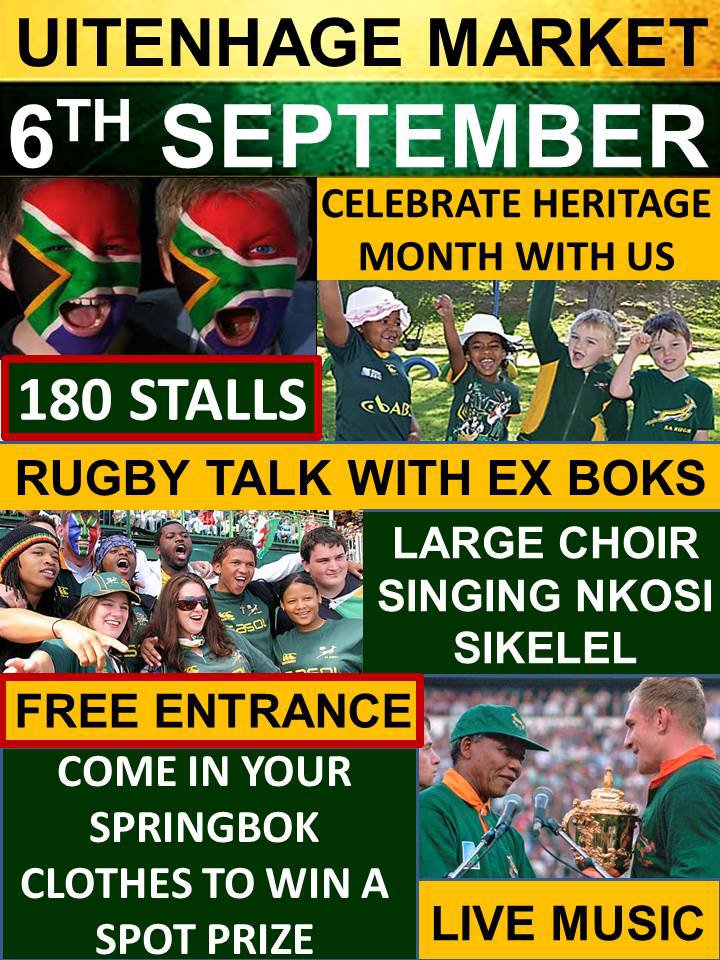 The Uitenhage Market is an initiative of Women In Business. We are a non-profit organization with the primary purpose of promoting, supporting and helping established and new businesses. We aim to stand as a united non-political, non-racial organization that assists local women in business and to encourage female entrepreneurs of all ages and different backgrounds in our local community.
The Uitenhage Market was created by Women In Business as a platform where we assist local businesses in the form of promoting, supporting and helping established and new businesses. We support local entrepreneurs by helping them start a small business to get more exposure for their established businesses and up their sales without having high overheads like rent, staff and advertising. Any other established businesses can also get a stand to increase their exposure and sales, creating a win – win partnership between customers and suppliers.
All while promoting local shopping, through shopping local at our market, our money goes full circle:
*Supporting local businesses 
*Creates local employment 
*Money that goes back in to our community through shopping local
The supporters of the Uitenhage Market have enjoyed the kiddies entertainment and live entertainment on a monthly basis, usually first Sunday of the month, and this is testimony to the crowds on Sundays. This has also raised an awareness for local artists to show case their talents, both young and old, in front of lots of people.
We as Women in Business pride ourselves in celebrating the diversity of our market from designer clothes to street vendors. We understand that by providing fair and equitable opportunities, everyone benefits – the individual, the business and the community. We understand that the broadest possible participation of different cultures in our work is vital to our relevance in our community. We work to build a better life tomorrow by working on living a better life today.
We are thrilled by the many success stories of the stall holders and the positive impact the market has brought on their lives. From making a struggling businesses to thriving successful businesses, from helping people pay their monthly rent, to putting their children through school.
In conclusion this initiative will benefit the town of Uitenhage in more ways than one. Help us to build the town of Uitenhage with this local socio economic / community project.
Contact Details
Where
Venue:
Willow Dam Uitenhage
Event Address:
Willow Dam - Graaff Reinet Road
Uitenhage (next to the golf course)