Wine Down in the Baakens Valley (Yoga & Wine)
17 March 2018 - 17 March 2018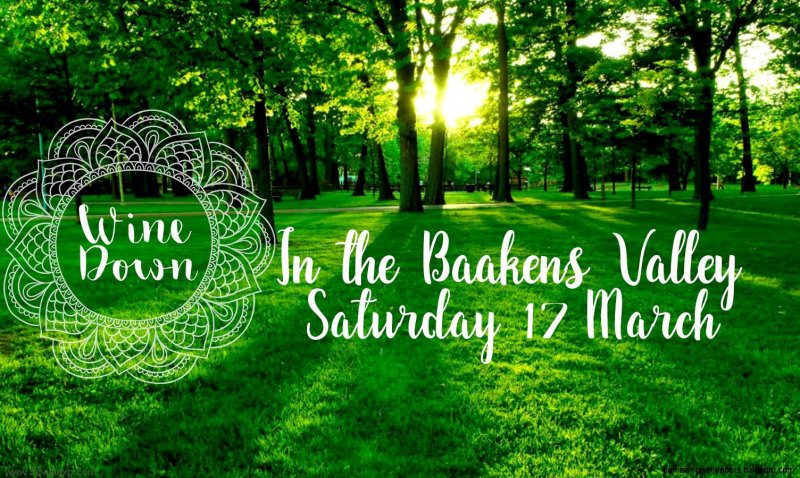 WINE DOWN FESTIVAL: YOGA & WINE

Pack your picnic blanket and invite your friends to submerge into the beauty of the Baakens Valley to help inspire your Yoga Practice, indulge in some quality wine and enjoy a delicious healthy lunch.

Pairing wellness with some of life's enjoyable indulgences has a magical outcome of lightness, happiness and of course, balance ????

Please join us Saturday Morning 17 March in the Baakens Valley for 1 Hour Yoga by Wild Spirit Yoga Studio.
YOGA STARTS AT 10:30 AM
Book a Double ticket for you and a friend & receive a complimentary bottle of Three Peaks Wine to share after Yoga.
Your WINE Choice: THREE PEAKS Merlot, Pinotage, Shiraz, Cantata (Red Blend 6 Grapes), Sauvignon Blanc, Unwooded Chardonnay, Dry Rosé.
Please bring your own Yoga mat, towel or stretch mat to lie on.
FOOD: An Earthen Life & Lean is Mean will be serving meals & refreshments to purchase.
CASH ONLY
LIVE MUSIC: Emile Naidu

ADDRESS: Cudmore Street, opposite Upper Valley Road, Close to Bridge Street Brewery.

If you are the kind of person who enjoys a variety of experiences, takes a relaxed and responsible approach to pleasure, and looks forward to the balanced approach in life, we welcome you to join us on one of our 'Wine Down' experiences.
Opening Times
10h00
Costs
R200 FOR 2 PPL Including a bottle of Wine
Contact Details
Where
Venue:
Baakens Valley
Event Address:
Cudmore Street
South End
Port Elizabeth
6001,
Opposite Upper Valley Road (Close to Bridge Street Brewery)

MAP
Latitude : -33° 58' 9.10" S | Longitude : 25° 37' 2.34" E