Acsa Carnival & Superhero Fun Run/ Walk – In aid of Hospice
06 March 2018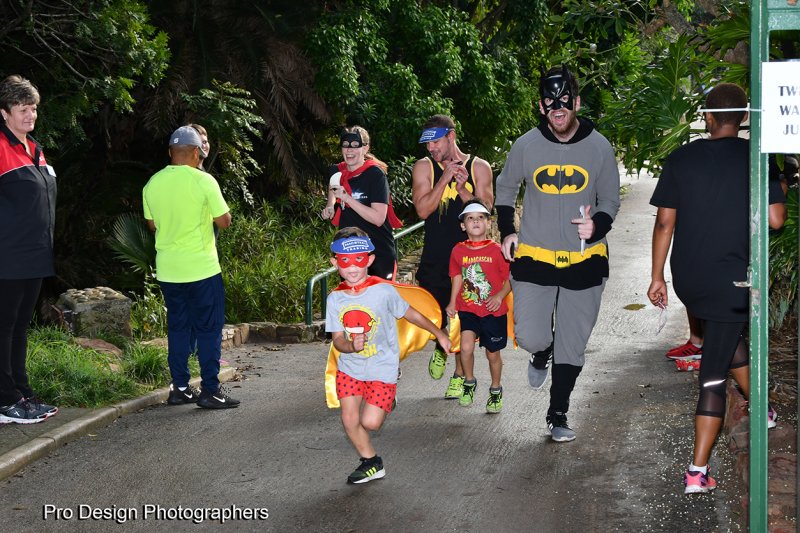 This weekend saw a sea of capes and masks painting the beachfront red and blue – all for a good cause.
St Francis Hospice hosted their first Superhero Fun Run/ Walk and Carnival on 3 March 2018 in Happy Valley – proudly sponsored by Airports Company Port Elizabeth.
"We raised in the region of R170 000 this weekend via sponsorship, entrance fees and food sold. A large chunk of this is thanks to Acsa. It would have been impossible to have hosted this event without their support. The public loved this opportunity to come and explore Happy Valley in a safe environment and to be able to wear a superhero outfit – and all for a good cause. Most of our attendees lives have been touched by Hospice." Lynn van Vuuren, events manager of Hospice said.
The event has been entered on Recordsetter.com to vie for ownership of the Largest Superhero Fun-Run record. Feedback will be provided by the end of the week.
The Superhero Fun Run/Walk will be hosted on an annual basis for those who missed out this weekend.
"We are very happy with the result, but we have to wrap this up quickly and start planning our next big event, The Business Expo and My City Talk to be hosted on 28 June. All funds will be donated to Hospice this year. Thank you once again to all our sponsors, vendors, volunteers, staff and visitors on the day." Van Vuuren said.
Hospice provides Home-Based Palliative Care monthly to some 200 terminally ill Cancer, HIV/AIDS and Motor Neurone Disease patients in the Nelson Mandela Bay Metro and Kouga region – at no cost to the patient. It believes that no one should be in pain or alone during their last days. Social Workers on the Hospice team not only provide comfort, but play a significant role in facilitating guardianship, fostering, grants and schooling for affected vulnerable children. Hospice visits the families for a time after the patient has passed on to make sure they are coping and healing.
SFH is a registered NPO, PBO and an exempt micro enterprise that lends 135% to the BBBEE scorecard for procurement recognition and provides Section 18A receipts enabling a tax rebate. Many have been touched by Hospice which has built a credible record of quality care since 1986.
For more information contact Lynn van Vuuren on 041 360 7070, E-mail lynn@stfrancishospice.za.org, facebook.com/hospice-pe or web: www.hospice-pe.co.za.