Christmas Adventure of Peter Pan & The Pirates at the Barn
27 November 2018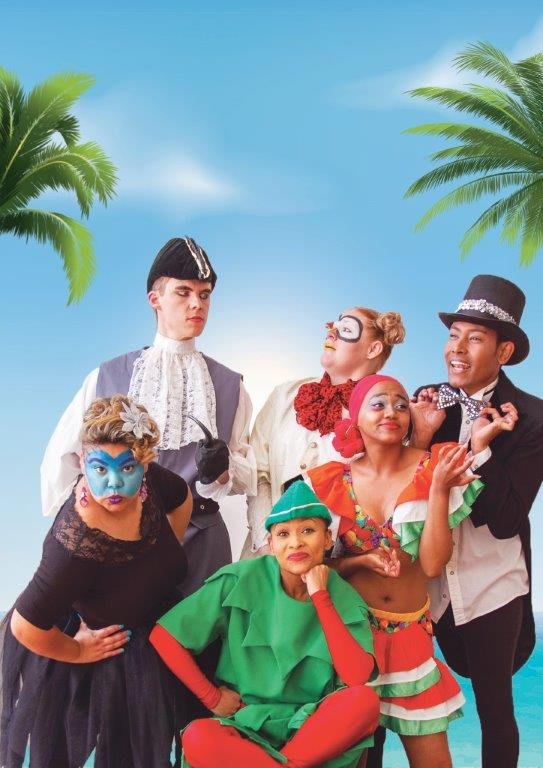 That is enough to make every young child filled with excitement and ready to join the glorious and fun-filled adventures on Santa's Island! Here we meet Montgomery, Father Christmas' Island Manager and the problems he is having with the disappearance of special gifts from Santa's Tree.
We discover that the most loveable of all on the island could be the culprit, but its up to you to come and help us solve this mystery.
We learn that the bad, really bad Captain Hook and his pirates are on the island but nobody knows where to find them. Peter Pan and Wendy comes to hear about this and decide to join Montgomery, Octavia the Octopus, Sebastian the Crab, Flounder the Guppy, Ariel and Little Mermaid, Pippa the Golden Penguin and Tommy Tuna to search for Captain Hook.
We have a splendid cast in the roles. They are Danielle Koning as Peter Pan, Arthur Daniels as Captain Hook, Brent Nomdoe is Montgomery and Sebastian the Crab, Anneke Groenewald as Pippa the Penguin and Ranique Roberts who is making a comeback to the stage as Octavia and Flounder.
Marlene Pieterse is directing with Ranique as Vocal Coach. Script by David Fick and adapted by Marlene Pieterse.
On the beautiful Santa's Island you will have lots of exciting experiences, lots of laughter, lots of dancing and singing and great audience participation!!
We invite all our young audience members to visit the Barn Theatre at the Port Elizabeth Opera House to join in the fun at this special time of the year.
Performances are as follows: 5 December : 14h30, 6 December : 17h30, 7 December : 14h30, 8 December : 14h30 and 17h30.
Tickets are available from Nomgcobo Mkize at the PE Opera House, telephone 041 586 2256 or 073 190 6769. Single adult : R100, Adult + 3 Children : R150, Double Adults : R150, one child R20.