CRAFT BEER FEST BRINGS HOLIDAY CHEER
16 November 2016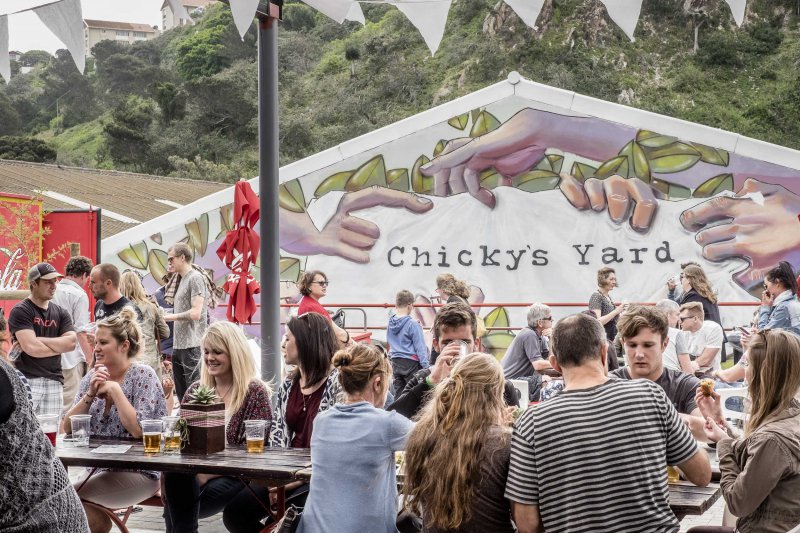 Bay residents and visitors can look forward to enjoying some holiday "cheers" with the return of the Port Elizabeth Craft Brew & Food Fest to the Baakens Valley on December 16 and 17.
Following a successful launch event in October, organisers are once again bringing some of the country's top craft beer brands and boutique wines to the Friendly City.
The brews – including everything from lagers, pilsners and porters to India pale ales, bright and amber ales, and ciders – will all be available in draught form and dispensed using the unique "bottoms up" technology.
In addition, a variety of food stalls from local street food specialists will ensure that visitors don't go hungry.
According to organiser Elsje Smuts of Trueblue Communication and Events, the response to the first festival had been so positive that she and her team had decided to bring it back in time for the festive season.
"The venue and atmosphere are something really special. The WERK_ factory space flows out onto Chicky's Yard and makes the perfect city spot to come and chill with friends and family this summer.
"We've once again got a great line-up of microbrewery brands and fantastic live entertainment, so it's definitely something to diarise for out-of-town guests."
Jonathan Roche, technical partner to Smuts on the craft brew side, said craft beer was currently one of the fastest growing sectors in the food and beverage category worldwide.
"It's such an exciting and complex craft with so many different styles to explore," said Roche.
"For us, it's about taking people on a journey of taste and helping them discover the craft beer or cider that really resonates with them."
The festival runs from 12pm to 10pm daily on the corner of Alabaster and Lower Valley Roads. Tickets are limited and will be available at the door.
Basic entry fee is R20 per person and free of charge for children under 12 years. The R100 beer taster package is for over-18s only and includes the entry fee, a recyclable bottoms-up cup and six craft beer tasters. Additional tickets can be bought on site.
For more information, find Craft Brew & Food Fest on Facebook. Alternatively, phone Elsje Smuts on 082 873 7663 or email elsje@truebluecommunication.co.za.