Exhibition: "4:40"
03 June 2014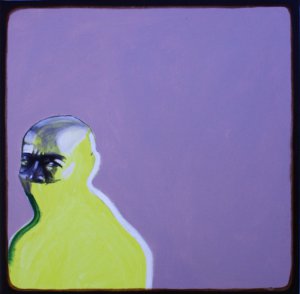 The exhibition titled "4:40" is the first of a series of exhibitions opening at various venues in Nelson Mandela Bay which forms part of the 40th Anniversary of the National Arts Festival
Four artists, Estelle Maries, Gregory Kerr, Dolla Sapeta and Anthony Harris celebrate the National Arts Festival's 40th Anniversary with a total of 40 works, formatted 40x40cm. Kerr and Sapeta's work explores the human condition, whereas Marie and Harris use the South African landscape as a point of reference.
Marais passion for arid landscapes "arose from having spent much of my youth in or close to the Karoo. My roots go back to generations of Karoo sheep farmers who left me a heritage of respect, love, sometimes fear and sometimes hatred for this unrelenting and harsh, yet captivating land".
Similarly, Harris also uses the Karoo and Richtersveld landscape but explores the concept of "Deep Time" – geologic time. "The complexities of the terrain that challenge the viewers' own boundaries and conventions of romanticising a landscape. These landscapes hold within them aspects other than pure nature - the panorama is composed of elements that bear witness to change and evolution"
Kerr has spent much of his working life as a teacher and academic while pursuing a career as an artist. Traditionally his main subject-matter has been rooted in the dynamics between people and their environments - their inner-outer worlds. "I go at my paintings with joy and chutzpah, but pretty soon that canvas will bring me down to down to size. Maybe all paintings are ultimately acts of desperation"
Sapeta's figurative work explores the artist's preoccupations with social, political and personal issues using bold colour, expressionist handling of forms and an easily identifiable iconography. ""My work is in constant change like a vehicle that never stops; I do not wish to have permanence in style and I am actually not looking for a specific one".
Venues/dates:
ART Gallery 51b Cuyler Street, Central, Port Elizabeth
Friday 6 June to Sat 21 June
National Arts Festival: Trinity Hall, Hill Street
3 July to 13 July