Garth Taylor celebrates 20 years in music at The Boardwalk
04 October 2018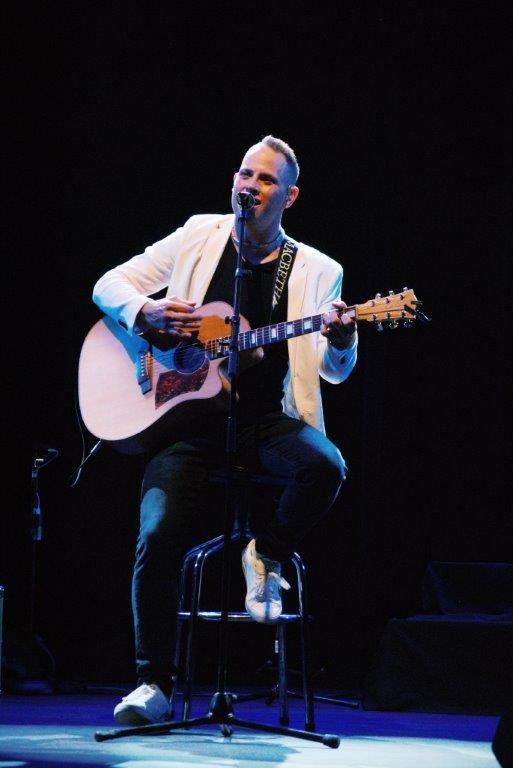 One of South Africa's most renowned vocalists, Garth Taylor marks 20 years in music with an intimate performance at The Boardwalk Amphitheatre on 19 October 2018. The concert is a showcase of all his biggest hits, highlighting the remarkable moments in his career.
Originally from Johannesburg, Taylor became a household name in 1998 with his single 'Why', which sat on the top of the South African radio charts for five consecutive weeks and is considered one of the classics in the South African song book. This hit was followed by 'Only with You', another chart topper which held the position for a commendable six weeks. Many of his other well known songs still enjoy airtime on local radio, including 'If I Gave you My Soul', 'Home Again', 'Tonight', and a cover of the smash country hit 'Islands in the Stream'. Fans will get to see Taylor perform some of these hits, as well as new material at the concert.
"I want to take my fans on a journey from the very first song I wrote and the influencers I had at the time of each song. I am so grateful for the support of my friends and family and my dedicated fans who have continued to support my career," says Taylor who got his first guitar at the age of seven and learned to play his first song from his mother.
Since then, he has continued to cultivate his raw talent and love of music. Coming from a long line of musical people, Taylor wasn't interested in the confines of what constituted the 'normal' rules of learning. He taught himself how to play by touch, by emotion, by what felt right.
Taylor didn't come from privilege and had a start in life that would have broken many. He spent the first few years of his life in and out of orphanages and places of safety. His guitar, a pen and paper were the only constants during his turbulent, young life and he used his experiences to become an observer of humanity.
Garth has performed on stages and events all around South Africa as well as treating audiences on international stages. He has opened for the likes of Shaggy, Simply Red, Bryan McKnight and Judy Boucher as well as having shared the stage with some of South Africa's biggest music legends.
One of the biggest highlights of his career though was performing for orphaned children during a Christmas Charity Drive.
"I used to be the orphan dreaming of being a pop-star and having my photo taken with a famous musician. I then got to become the musician who brought joy and laughter to orphans and have them look at me with the same hopes and dreams that I had as a child."
Tickets for Garth's show are available at R150 per person on Computicket. The concert on Friday, 19 October starts at 20h00.