Humewood Festival
21 May 2018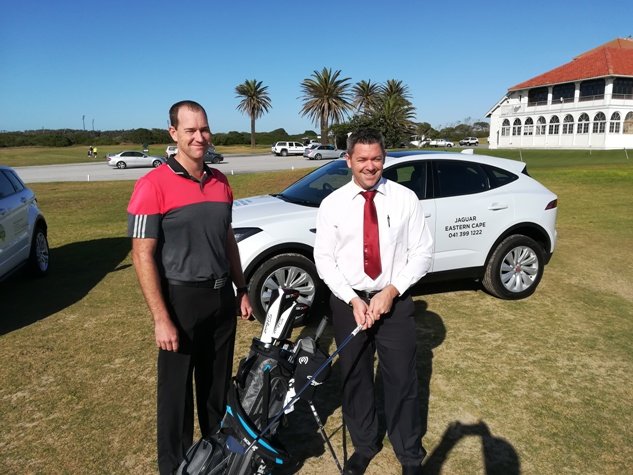 THE organisers of the annual Humewood Golf Festival are planning to introduce an added element of fun when golfers tee off at the famous links course in Port Elizabeth from May 27 to June 2.
Presenting the Whack, Waggle and Win Festival, sponsored by Jaguar Land Rover Eastern Cape, the idea is to ensure the golfers have a memorable time as they plot their way around one of the few true links courses in the country.
Club manager Brendon Timm said they wanted to add some fresh elements this year to promote the festive nature of the week.
"Over the past 17 years we have always held a festival of golf at Humewood, but this year we have decided to change things up and bring the public an event that is more festive," he said.
"Players are encouraged to enjoy not just one day of golf, but hopefully to come back and enjoy some more rounds during the week. We will have a gin tent, food trucks and lots more."
He added that Jaguar Land Rover played a critical role in the club's ability to deliver a top-quality series of competitions over the seven days.
"They have been great supporters of Humewood Golf Club over the years and we feel that both parties have benefitted from this relationship," Timm said.
"The sponsorship really allows us to put together a great event that will be remembered by guests and members alike. Our brands align beautifully together and we can only both grow our brand from this event.
"Last year we saw just under 1 000 players over the seven days and we believe with our new look and feel we can definitely expect at least a 10% increase in numbers."
Besides a Fitch and Leeds gin bar during the week, there will be live music on offer and a quality range of prizes for each of the days.
"We are partnering with Mantis Collection and a few other companies, which allows us to offer some attractive prizes for the festival. This will help us take it to a whole new level," Timm said.
He added that companies or individuals interested in gaining exposure at the festival would be able to do so by contacting Lara McLoughlin on 076 610 6407 or lara@lprmanagement.co.za.
Rounds will be charged at R170 per person and bookings can be done through the pro shop at 041-583 2137 or bookings@humewoodgolf.co.za.