Jazz'afro Phumlani Mtiti
31 May 2018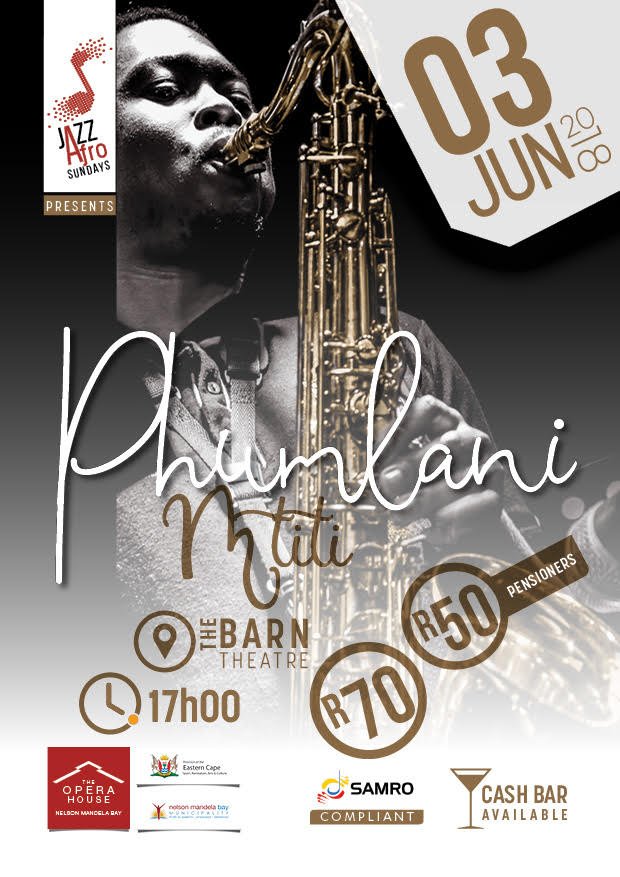 Acclaimed Saxophonist, Musical Director Educator & SAMA Award winner Phumlani Mtiti will kick off Youth Month for his performance on Jazz'Afro Sundays at the Barn. Since taking to the live performance arena in 2005, Phumlani has performed with South African Jazz Legends such as the late greats Zim Ngqawana & Winston Mankunku Ngozi, Feya Faku, Sibongile Khumalo and Khaya Mahlangu to name but a few. He has featured on the National Arts Festival, Cape Town Jazz Festival and the inaugural Mandela Bay Jazz Legacy Festival playing alongside Andile Yenana.
Phumlani is the co-founder of Ological Studies the group went on to win a SAMA for Best Contemporary Jazz music in 2011. He relocated to Durban where he taught Music at Durban Boys High school in 2017.
On Sunday 03 June Mtiti will be joined on stage by Khanyisa Sigwanda on vocals, Lubabalo Luzipo & Mthokozisi Mabuza on Keys, Elviro on Bass Guitar & Thoba Goba on Drums & Cymbals.