Local tourism figures vital
05 September 2012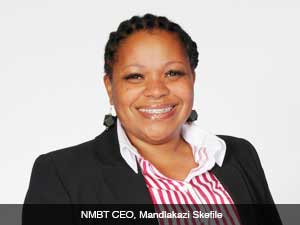 WHEN people talk figures I get nervous. Whether stepping onto a scale, scrutinising budgets or looking at tourism statistics, there's always a sting in the tail. But number crunching is a necessary evil that no industry can avoid - global economic recession or not.
The recent release of South African Tourism's (SAT) 2011 tourism arrival statistics and the publication of the Tourism Business Council of South Africa's (TBCSA) Tourism Business Index (TBI) provides the opportunity to take stock of what progress the travel and tourism industry has made. These figures enable us to ascertain the growth (or downturn) and what prospects are in store.
According to statistics, arrivals to South Africa grew by 3,3 percent in 2011. Following this, analysis of the TBI for quarter one and two of 2012 suggests signs of recovery in business performance in the third quarter.
The TBI registered an actual performance of 88,2 - 100 represents normal business levels - in the second quarter of this year. This was a 13,7 index point decrease from the first quarter's actual performance of 101,9. This indicates difficult trading conditions in the second quarter. The winter season is acknowledged to be the most challenging for the industry with greatly reduced leisure travel.
There seems to be light at the end of the tunnel though. Other than the first quarter of 2012, 88,2 was the highest actual performance registered since mid-2010 when the FIFA World Cup impact was felt.
Gillian Saunders from Grant Thornton, the company that compiles the TBI on behalf of TBCSA and FNB, said: "Even more encouraging is that the tourism outlook for the next quarter is at the highest it has ever been, at 99,8. It seems that after almost two years of very tough conditions, tourism businesses are close to trading at normal levels again."
According to last month's Southern Africa Tourism Services Association (Satsa) market intelligence report, there was growth in foreign arrivals coming into the country. The traditional source markets of UK, USA and Germany showed strong recovery in the first quarter of 2012, while the BRIC country of India and China have continued to grow.
So, what does all this mean for Nelson Mandela Bay?
For us to maximise and put a positive spin on national indices and statistics, we need our own.
For the first time, Nelson Mandela Bay Tourism is in the process of finalising a detailed Tourism Research Report that hones in on local trends and actuals in context with the Eastern Cape and South Africa. The report will be made available to the public soon. It will assist NMBT and local businesses to strategise and market effectively.
The data in the 2011 report was collected from various sources and then analyzed. Occupancy data was collected on a monthly basis from accommodation facilities via an online data collection facility. The database was collected from NMBT members and non-members. Data was also collected via NMBT's visitor information centres. Also included in the research were economic impact assessments of events and conferences in the region.
Like NMBT's research report, SAT's arrival statistics and TBCSA's TBI are made possible with the cooperation of tourism and travel businesses that make it their duty to submit crucial figures about clientele. Who's booking in from where, for how long and how often. To source such basic detail is like pulling hen's teeth - as you know, ain't no teeth in any feathery fowl.
You can gauge a rudimentary statistic of who is coming into an area from Airports Company of South Africa (ACSA), but this does not adequately indicate the details required by us in the tourism industry. It also does not cover road and rail travelers. Tourism figures from the private sector are vital, so that NMBT can serve the industry by providing necessary research and comment.
NMBT, like other agencies and organisations, has not escaped having to tighten its belt. It is common knowledge we in Nelson Mandela Bay are facing tough times. We need to adapt, like it or not. If we are to take growing the tourism industry seriously in this region then we as public sector need more private sector partnerships. Together we need to be more creative about identifying marketing initiatives that are a win-win for private sector and NMBT, as the agency responsible for marketing the area as a tourism destination.
Take the TBCSA TBI. It would not be possible without the support of First National Bank that finances the index. These are the sort of partnerships we need to develop and nurture for the tourism industry in Nelson Mandela Bay to thrive in the current economic climate and beyond.
So all considered and according to the TBI, the tide could well turn in the third quarter of 2012. This will take us into Summer Season, a time when the tourism industry in the Bay does all it can to maximise business opportunities.
As we approach this exciting time of the year and beyond, into 2013, public and private sectors certainly need to number crunch as partners.