More sports events, the merrier
31 January 2012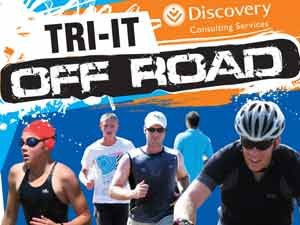 THE excitement moves off-road next month for the 2012 Discovery Off Road Triathlon and Trail Run at Sundays River on Sunday February 19 as part of the SPAR Redhouse River Mile program of events.
"There is an incredible line-up on the weekend of February 18 and 19, which will be the cherry on top of a month of exciting sporting events in Nelson Mandela Bay and will also set the tone for the upcoming Spec-Savers Ironman South Africa in April," said Mandlakazi Skefile, Nelson Mandela Bay Tourism chief executive.
"The 2012 Discovery Off-Road Triathlon and Trail Run forms part of the SPAR Redhouse River Mile and contributes to the burgeoning late summer events we are lucky enough to host in the city.
"The more events, and sports events in particular, the merrier for both the tourism industry and local economic development. We support all those who bring incredible events to the city – and those who challenge our locals and visitors to push their boundaries to develop mind, body and soul."
The Discovery Off-Road triathlon is a charity event with all proceeds going towards the Rotary Club of PE Sunrise.
The trail run is a 5km fun run around the Cannonville Village starting at 8am with an online entry fee of just R30 and open to all ages. The run is followed at 9am by the off-road triathlon which consists of a 500m swim, 15km MTB cycle and a 5km Trail Run and is suitable for teams (of three) or individuals. Online entry fee for the Triathlon is just R75 per person with late entries coming into effect from the February 13.
Supported by Discovery Consulting Services in Port Elizabeth, the triathlon is always well attended and over 100 participants will be expected to line up along the banks of the Sundays River to tackle the exciting course.
Close on R4 000 in prize money is on offer for the winning individuals, juniors and teams this year and organisers are hoping to boost the teams category to introduce more participants to the fun and exciting sport that is triathlon.
The Discovery Triathlon precedes the 88th SPAR Redhouse River Mile which starts at 11.30am on the day with the Stormforce Kids races ahead of the SPAR Mile events which are expected to draw close on 1 000 participants this year.
Entry and further information on the events is available on
www.rivermile.co.za
. For vending or sponsorship opportunities please call Zports on 041 484 7860.