Ezethu Tours: A walking tour of Port Elizabeth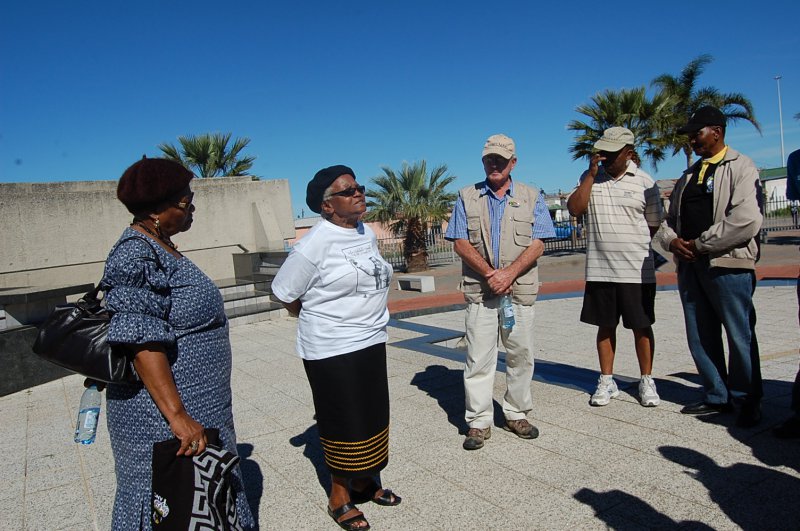 A walking tour of Port Elizabeth (Ezethu 01)
Port Elizabeth boasts of being the city of many firsts in South Africa. The city is nicknamed the "Friendly City" because of the warmth of its people. This tour traces the history, socio-political developments and the economy of the city. We are offering an opportunity to reduce your carbon footprint by walking through Port Elizabeth's City Centre whilst exploring her rich history, architecture and charm.
Highlights
Take the Route 67 tour. This route marks the 67 years dedicated by Madiba in service to South Africa with exhibitions in the entire Mandela Bay Area.
You will visit the Market Square Complex with various historic buildings e.g. the Feather Market Centre, Main Library, Old Post Office, City Hall and Newspaper House
We will also look at different architectural designs of buildings
We will talk about settlement patterns in the city
We will visit the Steve Biko Building, formerly known as Sanlam Centre with its notorious Room 619. Political detainees were tortured in Room 619 in a Commercial Building. Hear harrowing stories of torture including the death of Steve Biko at the hands of the security branch.
The tour will take you to Mastertons Coffee, merchants of various brands of coffee from across the globe.
The last stop is a coffee shop in the vibrant suburb of Richmond Hill.
The tour is 4 hours long.
Pax Size: 2-15
Included in the package is an English-speaking guide, a postcard with images of some of the attractions we will visit and bottled water.
What to bring: Comfortable walking shoes, hat or cap, sunscreen and your camera.
This Experience is linked to
Ezethu Tours