Buffalo Encounter
Starting From R 450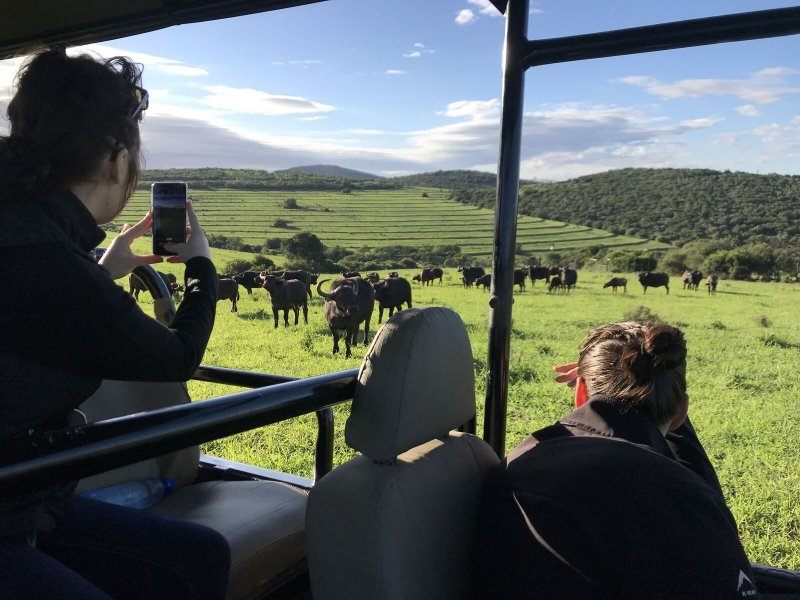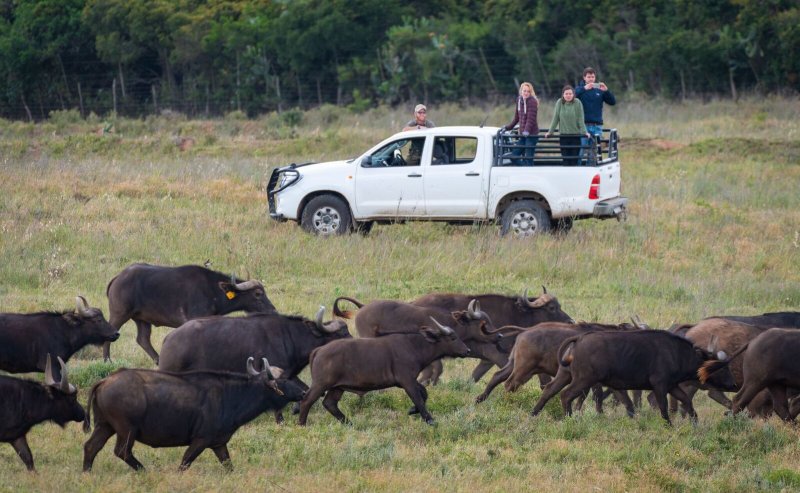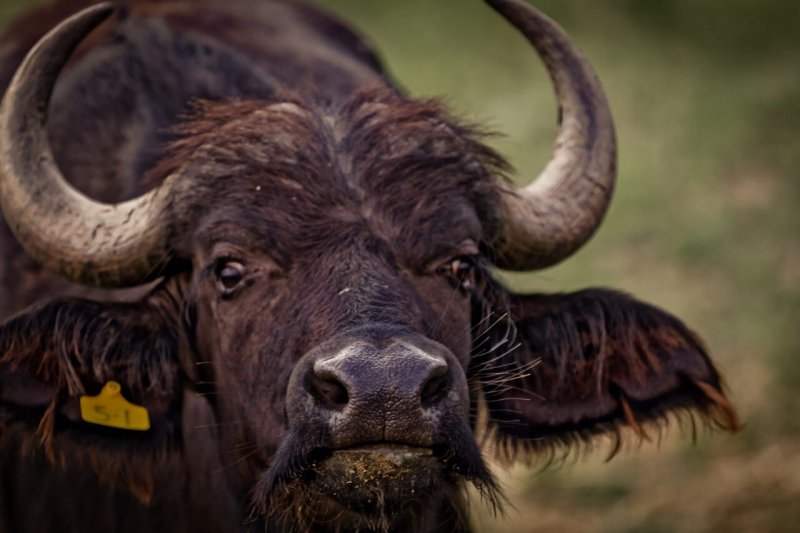 ABOUT US
Located in the Eastern Cape, South Africa Bellevue Forest Reserve is the ideal break away into the wild to forget about the everyday hustle and bustle. Accommodating families with children, honeymoon-couples and young travelers we have exactly the ADVENTURE for you. With its origins emerging from a time long forgotten and being born from an old railway village and farm land, has now over time become a private game reserve of vast natural beauty. Set inside this 2500m² reserve of indigenous bush-veld are our two unique Lodges.
EXPERIENCE
Experience the African safari like never with our Buffalo Encounters, a behind the scenes, curtains open excursion that won't be found around just any corner. Here a maximum of 10 guests get to be part of a 4x4 vehicle drive, facilitated by a Game Ranger and view from up close as Buffalos are fed and monitored daily. Based on a section of our 2,500-hectare private nature reserve in the Greater Addo region, this is an experience like no other, giving you a glimpse into the natural habitat of these amazing species as you ride through the Buffalo Camp of the nature reserve. The morning breeze makes this trip more amazing, departing our lodge at (07h30) daily after a morning coffee and lasts between 45 – 60 minutes, followed by a scrumptious breakfast at our Eagles Nest Lookout Lounge. As the day draws to a close, creating picturesque view the afternoon Buffalo Encounters tour leaves camp after High Tea and lasts approximately 45 minutes where-after guests are entertained in the bush for sundowner drinks and snacks before ending the day at Olifantskop Lodge again.
INCLUDED
All entrance/conservation fees. Services of a licensed English-speaking guide. Local Tour Guide with knowledge of the area and wildlife. Game Drives conducted with open-air safari game vehicles and refreshments. All access fees are part of the once off R450 fee per person.
FEATURES
This tour is suitable for all ages, infant seats are available on request if advised at time of booking. I will take you to amazing spots for excellent photo opportunities.
LOCATION
From Port Elizabeth: Follow the N2 to Grahamstown. At the Ncanaha (Nanaga) interchange take the N10 to Cradock; follow the road until you come to the Alicedale turn-off (11kms north of Paterson). Turn right, you will immediately see our gate to Bellevue Forest Reserve on your right, turn in and follow the road up to the Lodge. From Cradock: Traveling from Cradock on the N10 to Paterson. Once over the Olifantskop Pass you will see the Alicedale sign, turn left onto the gravel road. At the turn-off you will immediately see our gate on the right-hand side, turn in and follow the road up to the game reserve, Bellevue Forest Reserve.
AVAILABILITY
AVAILABILITY This tour is offered from Monday to Sunday. Please see our online booking calendar on https://secure.activitybridge.com/search?supplierid=50586&sourceid=3507 or www.bellevueforest.co.za
PRICE PER PERSON (Starting From)
Adult: R 450.00 | Child: R 450.00
BOOKINGS
Booking with us is easy, safe and convenient. Simply visit: https://secure.activitybridge.com/book?activityid=9415 and click on "Book Now" button and select the tour. The process is quick with our online systems and can be done through a mobile phone device. We use the secure credit card payment facilities
CONTACT
We're on WhatsApp +27 84 475 0007 or send us an email to book@bellevueforest.co.za or loodt@bellevueforest.co.za or contact us at www.bellevueforest.co.za . Social media platforms are another great way to get in touch with us on Facebook https://www.facebook.com/bellevueforest/ and Instagram https://www.instagram.com/bellevueforestreserve/