eXpress Honey Tasting
Starting From R 195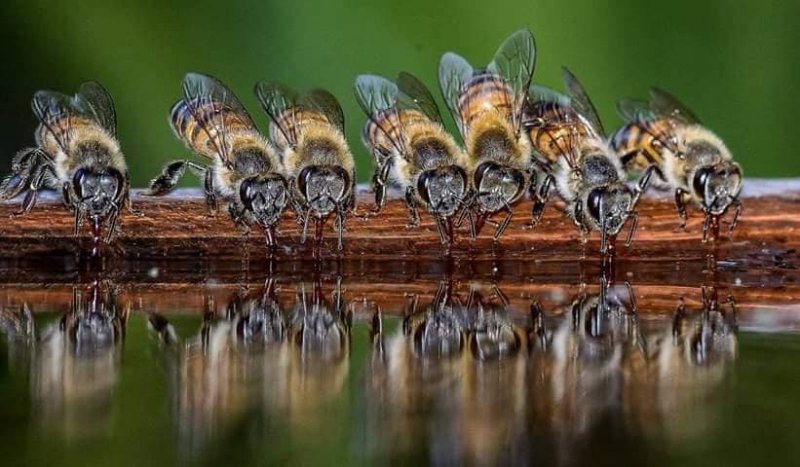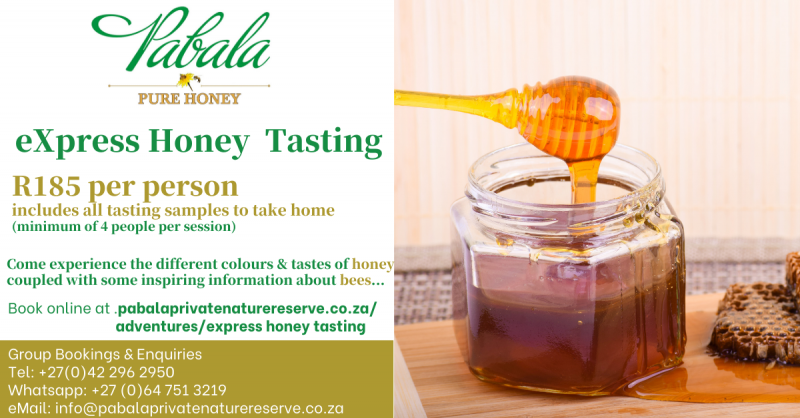 ABOUT US
Pabala Pure Honey is a subsidiary of Pabala Private Nature Reserve, established to promote the advantages and benefits of Bees and Pure Raw Honey produced on Pabala as well as the role of Bees in advancing biodiversity. Pollination is the manner in which most flowers reproduce creating food for animals and humans.
EXPERIENCE
Our express honey tastings are on Tuesdays and Thursdays 09:30. Enjoy 45 minutes at our beautiful Venue@Pabala where we will provide you with some interesting facts and tasting samples (samples that you can take home). Coffee/Tea station fully available during the tasting session for your convenience. Must have minimum people of 2.
INCLUDED
Honey Samples Coffee Station
FEATURES
Honey varies in taste, colour and smell. Come taste and learn about bees and honey.
LOCATION
Pabala Private Nature Reserve Portion 34 of the Farm Kleinfontein 172, Loerie, Eastern Cape, 6370, South Africa
AVAILABILITY
Tuesday & Thursdays For groups of 10 or more it can be hosted Mondays - Saturdays
PRICE PER PERSON (Starting From)
Adult: R 195.00
BOOKINGS
Pre-Booking essential
CONTACT
Reservations: +27 (0)42 296 2950 Whatsapp: +27(0)64 751 3219 Email: info@pabalaprivatenaturereserve.co.za Web: https://www.pabalaprivatenaturereserve.co.za/