Pabala Adventure Centre
Starting From R 250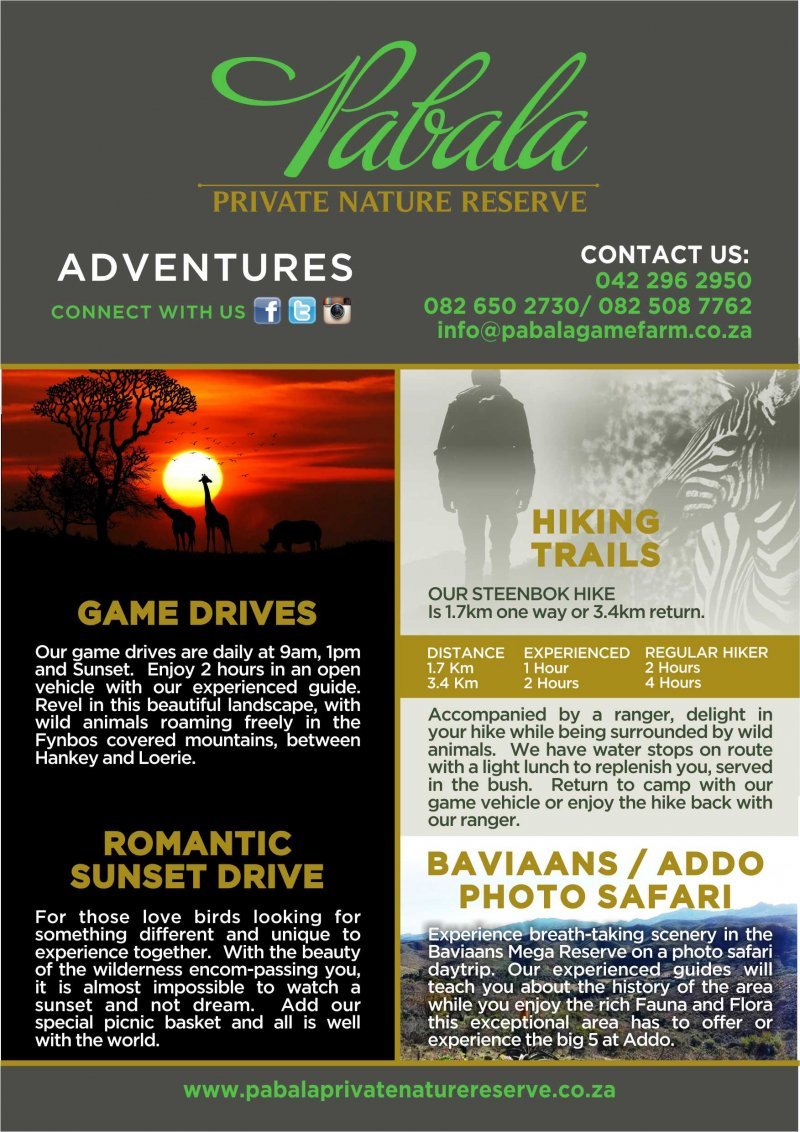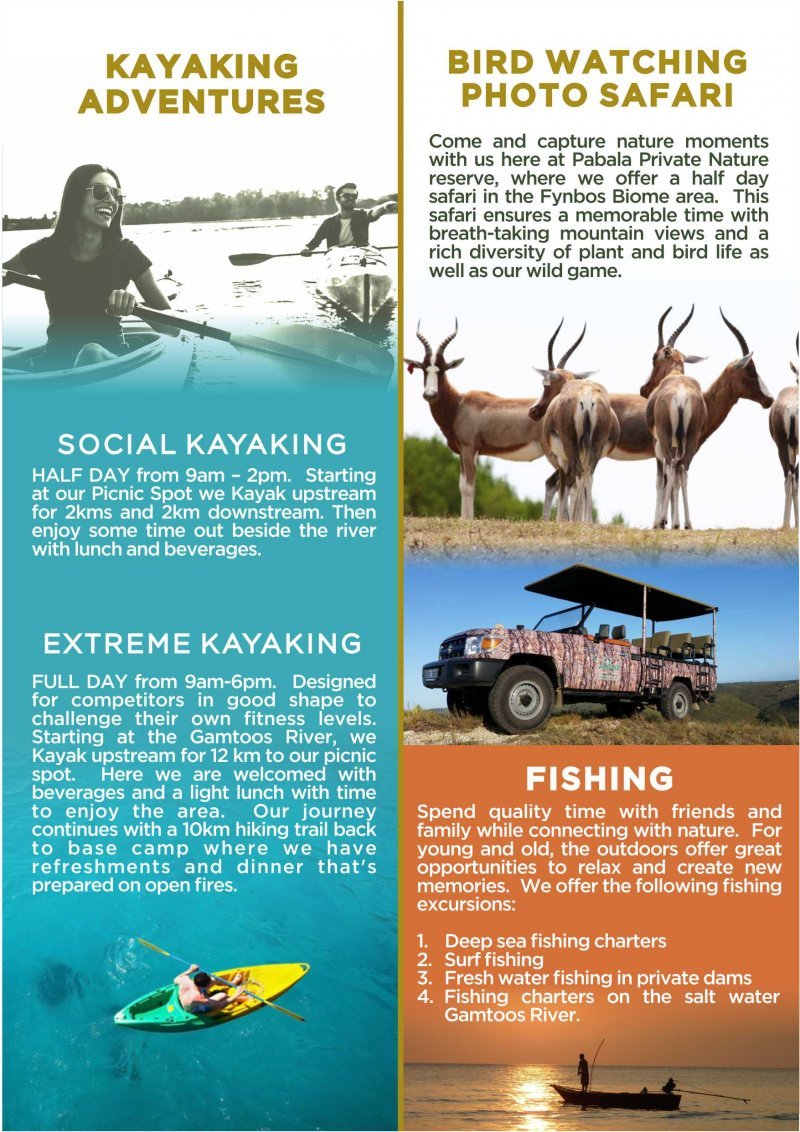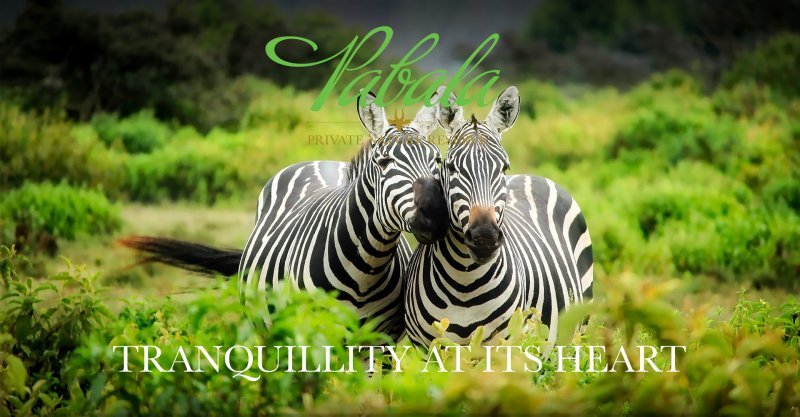 ABOUT US
Pabala Private Nature Reserve offers daily adventures with Pabala Activity Centre. From a variety of game drives, extreme kayaking, hiking and night time fishing to name a few.
EXPERIENCE
Active adventures bring a different point of view even in well-traveled areas. Our adventures allow you to gain access to remote areas and take you to the heart of nature. By experiencing this up close and personal perspective you are involved with nature at an intimate level and reach your physical best.
INCLUDED
All equipment for the activities are included
FEATURES
Explore wild life viewing, physical challenges, a new point of view and getting away from the crowd.
LOCATION
Eastern Cape Loerie District
AVAILABILITY
7 days a week
PRICE PER PERSON (Starting From)
Adult: R 250.00 | Child: R 180.00
BOOKINGS
via our website: www.pabalaprivatenaturereserve.co.za
CONTACT
OFFICE: +27 (0) 42 296 2950 MOBILE: +27 (0) 83 432 8108