Amazing Africa
Location
Gauteng > Centurion > Doorenkloof


Description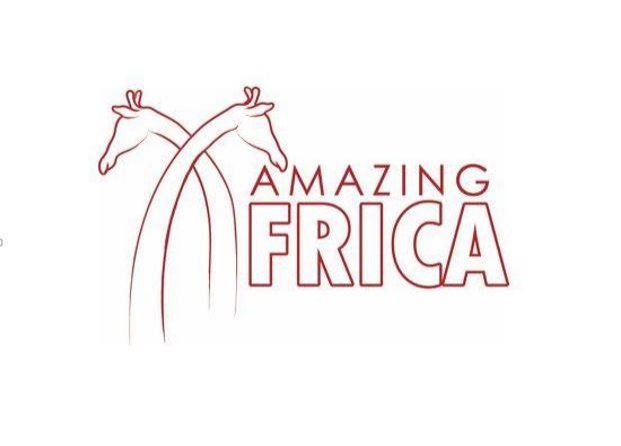 Amazing Africa is an owner managed inbound tour operator specialized in the whole of Southern Africa, as well as providing selective services in East Africa and the Indian Ocean Islands.
We provide a turn-key solution to our clients for all travel related services and products in South Africa, Namibia, Botswana, Zimbabwe, Zambia, Mozambique.
THE QUESTION THAT ALWAYS BEGS TO BE ANSWERED:

WHY CHOOSE AMAZING AFRICA TO LOOK AFTER YOUR CLIENTS?

The answer is quite simply that clients buy into a promise. Making the promises is the easy part. The reason why operators choose to work with Amazing Africa is because of the way that we analyze, define and then act on the promises we make to our clients and their customers.

We constantly measure our commitment to our clients and to the tourism industry by monitoring the delivery on our promises of what our clients have a right to expect from us. Therefore, we have committed to the following promises:

1. Cultural understanding
Amazing Africa acts as an interface between Europe and Africa. We offer an understanding of both cultures, which is crystallized in the challenges posed by operating on the ground in Africa, as well as having a good understanding of
the demands and requirements of the European customer and market.

2. Creativity
We pride ourselves in applying our knowledge of what the clients want to experience, by creating the perfect
itinerary for each specific market. We constantly challenge ourselves to be creative in the framework of passenger safety and product preference, without compromising on either an amazing client experience or cost effectiveness.

3. Reliability
Tour operators entrust us with the happiness, safety and well-being of their clients, and we honor this by being available 24/7 in the following languages: English, German, French, Italian, Afrikaans (Dutch) and Spanish.

4. Quality checks
Bringing a European mind set to the fore in our operations, we ensure that our products are put through constant comprehensive quality controls. All aspects of accommodations are constantly monitored, and we maintain a laser
focus on quality transportation, hospitality, and cuisine.

5. Extra Mile
Our "extra mile promise" is highlighted as a commitment to effective and clear communication, a fast turnaround
time, and by combining our European and African mindsets, we commit ourselves to create the most beautiful experiences for our guests by creating special moments that exceeds the contracted services.

6. Fun
We love the profession and the industry we have chosen to make a living in. One can sense it in every step we take –
in regards to communication, offering service, creating packages and operating tours. We approach life and our business with positive energy, and are committed to highlighting the fun elements, which are often neglected in a
highly competitive industry.

7. Team
Ultimately, our industry is about people. We acknowledge, respect and understand the principle that any company is
only as good as the team that operates it. Amazing Africa is unashamedly proud of its team, and spends a lot of resources to ensure that we choose, train and mentor our team to become and remain the formidable unit that they have become.

8. Giving back
Amazing Africa is committed to give back to the countries and communities from which it derives its income. Apart from the vast number of jobs that are created through our clients that travel with us, we are also focused on very definite projects where we actively commit to make a difference by "getting our hands dirty". People and animals are the heartbeat of Africa, and therefore our development program focusing on the people of Khayelitsha, as well as the fostering program focusing on the endangered animals (and especially the rhino's) at the Hoedspruit Endangered Species Centre, lies at the center of the core values which defines Amazing Africa. All clients can rest assured that
their contribution to the animals and people of Africa are managed with care, sensitivity, passion and accountability by our committed team.

VISION
Happy clients – creating the amazing experience for our clients - by operating tours and staying true to our values and promises.
Image Gallery
Services
Experience
Travel and Tours

Tours
Foreign Tour Operators
Other
Specialised Tours
Tours & Packages

Utilities
Languages
Foreign
Dutch
French
German
Italian
Spanish
---
South African
Afrikaans
English