Dockside Brewery
Location
Eastern Cape > Port Elizabeth > Walmer


Description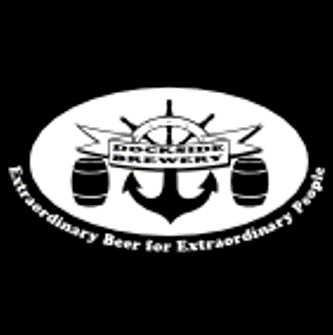 CRAFT BEER MANUFACTURER
Manufacture local full flavoured craft beet.
We aim to educate and give an experience around craft beet flavours and brewing

About Dockside Brewery - Our story...

Starting even a small brewery is scary and takes a massive amount of dedication, passion, hard work and confidence in your ability.
Our brewery is built on a simple philosophy: Everyone dies but not everyone lives, so live your dream, live your passion.
This is our dream. This is our passion.
Our brewery is a a true artisan brewery by every definition. We produce extraordinary beers on a very small scale. Our target audience is, by virtue of this fact, also very small and exclusive.
Our 3rd generation brew master has been brewing extraordinary beers since 2003. Long before craft beers became popular. In those early days of homebrewing, ingredients were particularly hard to come by, he obtained ingredients from friends who were visiting the USA. His mentor was the original Brewdog, a multi award winning homebrewer in the USA as well as being a highly respected beer Judge.
The Dockside Brewery company was first registered in 2007, a lack of funds, support, circumstance and confidence resulted in it not getting off the ground. The dream was always there though, on the backburner. In January 2014 circumstances were ideal to take the leap and follow the dream.
Cost was still a prohibitive factor. We worked around that and started fabricating the equipment ourselves. This has ultimately given us an advantage in that the equipment has been designed specifically to suit our style of beer making. We have kept things old school and traditional to honour and maintain our true artisan status.
Our beers are certainly not aimed at the masses. We are sure most people will probably not like them. Initially anyway. But peoples taste mature and evolve, we are confident that we will gain the support of those who appreciate the quality of something extraordinary.
We have a 'no compromise' philosophy when it comes to quality. We don't skimp on the ingredients that we use, in fact, we use a lot more ingredients and take much more time to produce a lot less beer than most other breweries. Other craft breweries are producing ales in 11 days, our ales take at least 42 days before they are ready for sale, some of our ales take up to 56 days. We are not a big brewery masquerading as a 'craft' brewery. We are a true artisan brewery with a passion for giving each beer we produce the opportunity of being the best it can possibly be.
As a small example of this, we don't make use of municipal water. We make use of natural spring water obtained from a family farm in the Elands River Valley.
This philosophy carries over to our equipment and decor as well, although it is unpretentious and humble, we have paid great attention to the detail of it. We are big fans of steampunk and the brewery is a wonderful opportunity for us to express this. As time goes by it will become more and more a steampunk work of art.
Experience The Extraordinary

Dockside Ale House is the official tap room of Dockside Brewery. Our aim is to provide you with the ultimate extraordinary craft beer experience. The Craft Beer scene has grown exponentially over the past few years both globally and locally. We have looked at craft beer worldwide and selected the best elements from the most famous establishments to help us form our innovative offering. Our concept is yet another first that is sure to set a new trend.

Every visit to our Ale House will be an educational yet entertaining experience. We want you to know as much as possible about craft beer in order for you to get the most out of what craft beer has to offer. We want to allow you the opportunity for your pallet to evolve in order for you to become an informed and sophisticated beer drinker.

Our easily accessible prime location is the perfect setting for our passionate staff to begin your extraordinary craft beer education. Our offering of quality beers is unique to us, they are brewed in our brewery specifically for the Ale House. We can guarantee that you will not find the same range at other bars or restaurants. Our talented brewer is always experimenting with new flavors, as a result we will continue to add new beers to our lineup to keep our experience fresh. So check in often to find out what's new.

Not a beer drinker? No problem, We have selected a range of craft Gin, wine, sparkling wine and cocktails for you to experience while your beer geek gets his fix.

Hungry? While we are keeping our menu simple, for the moment, we will tantalise your taste buds and wow your senses with our 'Grand Charcuterie & Cheese Board' or our 'Hops & Hocks' Beer & Charcuterie tasting. If you aren't completely convinced by this then you can order in from our neighbours, Col'Cacchio, News Cafe and Yi-Pin, Just ask us for the menus.

Our upstairs 'Malt Room' has a deck overlooking the waterfront that is available for private functions. We can accommodate both sit down and cocktail style events. You can discuss your catering requirements with the Boardwalk Hotels Executive Chef.

Tours of our brewery along with hosted tastings and pairings can be arranged by appointment.