Jonant
Location
Eastern Cape > Port Elizabeth > Central


Description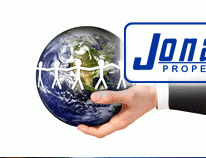 Jonant Properties is a trusted name in real estate and property management services for the small to medium sized owner - investor with interests in the Eastern Cape, South Africa.
onant PTY LTD was established in the Eastern Cape, South Africa in 1948, as a prominent builder and developer. It now manages a portfolio of properties including single family homes, apartments, light industrial and commercial properties. We built our "hands - on" experience in meeting property management needs.

Jonant Properties (PTY) LTD was subsequently established as a separate entity solely focused on the property market providing services to the individual owner or investor. The services provided include:

Rental Property Management
Property Maintenance and Upkeep
Administrative Services
Cash Management

Our goal is to assist you to optimize and improve your property assets while considering both short and long term goals and objectives.
Image Gallery
Experience
Business and Conferencing

Business
Development
Investment
Other
Property Management
Real Estate

Languages