Mandela Bay Theatre Complex (previously PE Opera House)
Location
Eastern Cape > Gqeberha (port Elizabeth) > Central


Description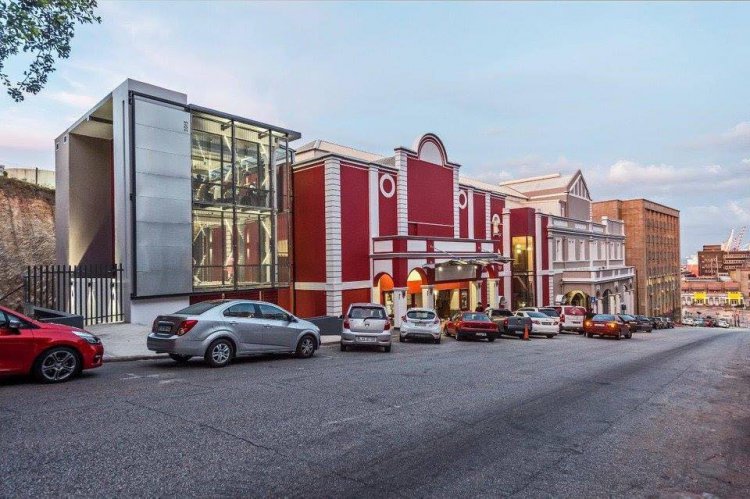 Mandela Bay Theatre Complex (previously The Port Elizabeth Opera House and Barn Theatre) are located halfway down Whites Road, Central, was opened in 1892 and was proclaimed a national monument in 1980.
The Mandela Bay Theatre Complex is the main venue for dramatic productions and shows in the Eastern Cape and is the only surviving example of a Victorian Theatre in Africa.

Tickets can be purchased from
The Opera House or from Computicket.

The Mandela Bay Theatre Complex also offers phone bookings and reserved seating facilities, and accepts all major credit cards as payment.

A brief history of Mandela Bay Theatre Complex in Port Elizabeth

The Opera House is the oldest theatre on the continent of Africa and the Southern Hemisphere. This special piece of World History is right here in Port Elizabeth in the Eastern Cape Province.

Built in 1892, it preceded the railway line by two years. It took 16 more years before artificial lighting - in the form of Gas - came to The Opera House. The building was run candles and limelight during this period.

When the theatre opened it was recognized as "The finest theatre in all the World" according to press reports. This is testament to the fact that we can still use the building today. In fact we are not only the oldest theatre in Africa, but also the only Victorian Theatre left on the continent. This means that architecture, if it disappears, will be lost to the children of Africa forever.

This very special place - the home of John Kani, Athol Fugard, Winston Ntshona, Nomsa Nkonyeni, Thoko Ntshinga, and Elizabeth Connell (international soprano), and many, many other famous people. In terms of history, culture and the contribution to the Arts during the struggle, no other theatre can claim the role that The Opera House has played.

Another interesting fact about the history is that The Opera House is built on the site of an old gallows. It is speculated that public hangings took place on this ground before the theatre was erected. The building has a long and colourful history in terms of sightings of ghosts. Generally no one wishes to be the last person to leave at night.

There are two theatres in the building, The Main Stage which was built for ballet, opera and musicals and The Barn Theatre - the Barn Theatre capacity is 80 for cabaret style seating and 120 Theatre style.

On 31 May 2021 the PE Opera House was officially declared a cultural institution (in terms of the Cultural Institution Acts 119 of 1998) and renamed the Mandela Bay Theatre Complex. The declaration will afford the institution access to resources that allow it up to national and international arts. The complex will now be managed and funded by the national department of arts and culture and will rank with other national theatres like the Market Theatre in Johannesburg, the Durban Playhouse in Durban and the Artscape in Cape Town.
MAP
Latitude : -33° 57' 44.72" S | Longitude : 25° 37' 18.56" E


Image Gallery
Services
| | |
| --- | --- |
| Groups Accepted | Yes |
| Car Parking Available | Yes |
| National Monument | Yes |
| Disabled Access | Yes |
| Children Allowed | Yes |
Experience
Food and Entertainment

Entertainment & Shopping
Family Activities
Theatres
Youth Entertainment

---
Things to See and Do

App Guides
Hidden Gems
Top Attractions


Arts & Culture
Dance
Drama
Monuments
Opera Houses
Theatre


Historical
Buildings
Historical Places
Monuments
Places