Queen Victoria Statue
Location
Eastern Cape > Port Elizabeth > Central


Description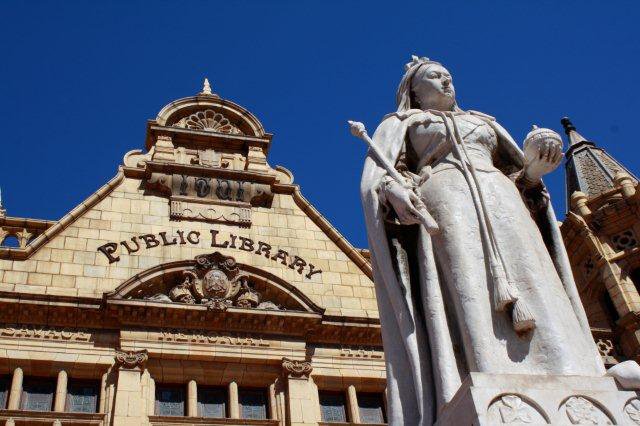 The Queen Victoria Statue in Port Elizabeth, can be found immediately in front of the Port Elizabeth Main Library.
The statue of Queen Victoria was erected and unveiled on 30 September 1903 by the then mayor of Port Elizabeth, J.C. Kemsley.

At the time of the Queen's Diamond Jubilee in 1897 a movement to raise funds for the statue was started. E. Roscoe Mullins, a renowned sculptore from London at the time, was the commissioned to sculpt the statue which is made from Sicilian marble.

The statue was recently restored (1992) by well known Port Elizabeth-based sculptor Anton Momberg.

The statue can be viewed as part of the Donkin Heritage and Route 67 routes.
MAP
Latitude : -33° 57' 42.93" S | Longitude : 25° 37' 22.62" E


Image Gallery
Experience
Things to See and Do

App Guides
Donkin Heritage Trail


Arts & Culture
Monuments


Historical
Donkin Heritage Trail
Memorials
Monuments