Red Cherry Adventures
Location
Eastern Cape > Port Elizabeth > Walmer


Description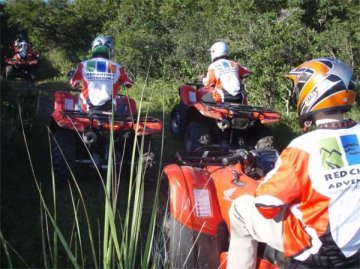 Red Cherry Adventures specializes in Customized Teambuilding and Events
We are Teambuilding and Events Company based in Port Elizabeth
Now more than ever, companies are looking for teambuilding events that will help teams build morale, work together towards a common goals and incorporate tools and strategies they can continue to use back at work. We create engaging corporate team building programs that can be customized for every client.
Companies continue to hire us because we are unsurpassed at what we do; bringing out the best in your team. We specialize in helping our clients by creating team-building events that align with a vision of what they want their participants to experience and learn.
This unique approach to team building allows Red Cherry Adventures to meet the needs of all group sizes. Whether you are planning a conference for 1000 people or an intimate workshop for 10, Red Cherry Adventures is there as your strategic partner aligned with your success.
If you have a vision for your team let us make it a reality for you. It has been strongly suggested by our seasoned customers that we have found the recipe to put FUN back into Corporate Team building!