Red Location Backpackers Lodge
Location
Eastern Cape > Nelson Mandela Bay > New Brighton


Rates From
R150


Description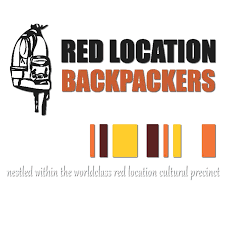 The Red Location Backpackers (situated in the township of New Brighton) is an Urban Renewal Initiative under the Nelson Mandela Bay Municipality, in the Eastern Cape of South Africa, and forms part of the Internationally acclaimed Red Location Cultural Precinct.

Through this unique Arts and Culture Precinct, which is situated on a former "hotspot" of the former Anti-Apartheid Liberation Movement, the Nelson Mandela Bay Municipality seeks to commemorate, research and record the history of the remarkable contributions of this unique South African Community and to consistently bridge this aspect forward as a catalyst for Community Development and Transformation.

The Nelson Mandela Bay Municipality moreover perceives the notion of "Backpacking" as a positive and nourishing phenomenon within the Global Village, and therefore proudly embraces the Red Location Backpackers as a terrain where International, Continental, National and Local inflow – with regard to volunteerism, cultural interconnections, relationship-building, nation-building, environmental upliftment as well as development & transformation could be enhanced in the Metro.

MISSION

To provide ample, neat, well managed and affordable accommodation within the Red Location Cultural Precinct
To provide an Accommodation and Entertainment Hub which is to be managed by a Community Cooperative
To bring together different Cultures and Experiences
To showcase "Ubuntu" Hospitality
To enhance interconnections between the different components of the Red Location Cultural Precinct and its Audience and Workers
To encourage Volunteerism and related Community Development and Transformation
To encourage prolonged Tourism
To encourage the surrounding and predominantly unemployed Community to become procreative and to tap into the resultant Tourism Influx, which is the main South African income generator
To bring the International, Continental, National and Local Community together on one human platform
Unique Background:

Women from the Red Location Backpackers Coop are particularly known for the selfless contributions they made within the anti-apartheid liberation movement during the oppressive Apartheid-political-dispensation. Some of them were incarcerated as political prisoners, one of them attended the 1990 ANC Malibongwe Conference in Den Haag – Netherlands, another one was "Miss PE" during those struggling years, and the rest served and still serve as Community Activists and Leaders within Ward 15.

Preparation towards running the Red Location Backpackers:

From their earliest inception, they attended courses on tourism, hospitality and the business of running a Cooperative. and furthermore ran an interim stall in a removable container, from where they sold homemade foods and drinks – at the doorstep of the Red Location Museum.
---
Type :
Backpackers, Bed & Breakfasts, Hostels, Student
MAP
Latitude : -33° 53' 54.00" S | Longitude : 25° 36' 15.00" E


Image Gallery
Experience
Accommodation

Type
Backpackers
Bed & Breakfasts
Hostels
Student

---
Food and Entertainment

Restaurants
Coffee Shop
South African Cuisine
Traditional

---
Things to See and Do

Arts & Culture
Township Tours

Utilities
Business
Conference facilities
Guest Lounge
---
Catering
Catering - functions
Choice of menu
Coffee shop
Take away food
---
Room Attributes
24 hour check in
Microwave
Room service
Shower
TV - DSTV connection
Languages
South African
Afrikaans
English
Xhosa
Zulu