Sukume Museum and Xhosa Culture Centre
Location
Eastern Cape > Port Elizabeth > Walmer


Description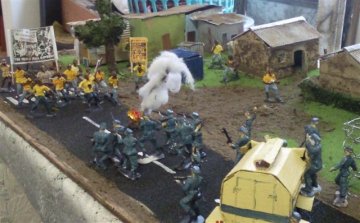 Sukume Museum and Xhosa Culture Centre displays a brief history of Port Elizabeth and Gqebera (Walmer Township) and insight into the Xhosa Culture, Beliefs and the Apartheid Era.
Sukume Museum and Xhosa Culture Centre aims to uplift as well as educate. We provide an interesting view of the Xhosa Culture such as what Lobola entails, as well as explanations of some of the Xhosa Beliefs.

The history of the Walmer Township as well as the current condition of the day to day life including the poverty, AIDS and education levels is outlined.

The museum also includes the apartheid era, highlighting the triumphs and struggles as well as well-known and some not so well-known Xhosa personalities.
MAP
Latitude : -34° 0' 4.67" S | Longitude : 25° 34' 28.81" E


Image Gallery
Experience
Things to See and Do

Arts & Culture
Arts & Craft Tours
Culture Villages


Historical
Historical Places
Historical Tours
Museums

Languages